Manufacture
Advanced Medicine
Looking Inwards: Solving Gene Therapy Challenges Using the Human Commensal Virome
Gene therapies have opened the door to a brand-new treatment landscape, but the field isn't without its troubles. Can the harnessing of our commensal virome help overcome bumps in the development curve?
Tuyen Ong | | Opinion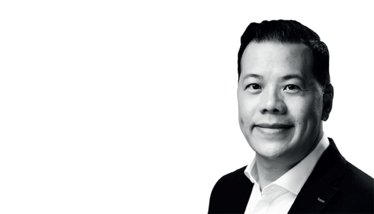 Since their inception, gene therapies have held the promise of treating diseases that conventional therapies could not. Take Zolgensma, for example; developed by Novartis to treat spinal muscular atrophy (SMA), the drug's impact on young patients and their families since its approval has been profound.

Unfortunately, a large proportion of patients have pre-existing antibodies against the viral vectors used in gene therapies – a major challenge for gene therapy drug developers, as these patients cannot receive treatment or participate in clinical trials. However, if a patient is able to receive an initial therapy, current viral vectors cannot be repeatedly dosed due to the generation of antibodies that results in a robust immune response to any subsequent exposure.

The lack of tropism of certain gene therapies for tissues is another issue the industry has to contend with. The reduced capacity to "infect" cells and initiate treatment means that companies must, in some cases, increase the overall therapeutic dose to induce an appropriate response. But this decision comes with consequences; patients who receive increased doses of gene therapies may experience hepatic toxicity, liver inflammation, or even death.

Finally, there are documented instances where expression hasn't been permanent, so companies must also ask themselves how effective their gene therapies are in the longer term.

We need to embrace new approaches to gene therapy development for continued progress in the field. And with that in mind, examining the potential of our commensal viruses may help us understand how to overcome some of the impediments faced by the field.

Most of you have heard about the gut microbiome – the good commensal bacteria that coexist inside of us and influence how our bodies' function. But questions about the viruses that live within us without causing harm – the human commensal virome – often go unanswered. When we think about viruses – particularly now as the pandemic rages on – we associate them with illness. But I think there is a general lack of awareness about commensal viruses and the key role they play in human health. What if we could exploit such viruses to enhance gene therapies?

Ring Therapeutics was launched to take advantage of the viral residents of our bodies – the vast majority of which are anelloviruses. This particular class of virus can infiltrate cells without causing disease; they have evolved with us over millions of years and developed a genetic diversity that allows them to inhabit various organ systems. These evolutionary traits are a clear advantage over the more conventional viral vectors used today, which have not necessarily adapted to harmonious coexistence. Anelloviruses also exhibit strong tropism, making them even more compelling to use in gene therapies.

At Ring, we're using anelloviruses to create a new class of viral vector and deliver genetic payloads to patients. Importantly, studies have shown broad similarities between donor and recipient anellovirus (1). And that means redosing patients without triggering adverse immune reactions is a real possibility – with current gene therapy approaches patients can only be treated once.

Through harnessing the unique biology of anelloviruses, we've created a platform called Anellogy. The Anellogy platform is composed of four key pieces: AnelloScope, AnelloScreen, AnelloDesign, and AnelloBricks. Anelloscope is our primary discovery engine driving our platform growth which makes use of machine-learning strategies to identify and characterize the genetic make-up of the various anellovirus sub-types that exist within us. Thousands have been identified – all of which are potential candidates for further development.

AnelloScreen rapidly characterizes anelloviruses through screening for factors including tissue tropism, redosability, potency and immunogenicity. These results feed into AnelloDesign, our computational pipeline that uses this information to design a variety of AnelloVectors that that are capable of targeting specific tissues, are able to be redosed, and retain potency without unwanted immunogenicity.

Our final platform component is called AnelloBricks, our in-house manufacturing system which works almost like Lego and allows us to assemble therapies exhibiting key intrinsic factors efficiently– testing the viability and success of different payloads and serotypes as we go. The programmability and scalability of this technology means that we can investigate how well these viral vectors work in a broad spectrum of diseases. Taken together, these components comprise a powerful new platform for building better programmable medicines – ones with the potential to be safely redosed and that can target a wide-range if tissues and conditions.

Gene therapies are undoubtedly a promising therapeutic modality, but the field is encumbered with pressing challenges. As a physician and drug developer, the science behind anelloviruses simply fascinates me. And I believe they give us a huge opportunity to have a meaningful impact within healthcare – providing a safe and effective option to add to the growing roster of advanced medicines.
Receive content, products, events as well as relevant industry updates from The Medicine Maker and its sponsors.
CA Arze et al., "Global genome analysis reveals a vast and dynamic anellovirus landscape within the human virome." Cell Host & Microbe, 29, 1305 (2021). DOI: 10.1016/j.chom.2021.07.001.