Manufacture
Contract Manufacturing Services,
Digital Technologies,
Facilities,
Process Control,
Quality & Compliance,
Technology and Equipment
The Innovation Awards 2022
Lights, camera, envelope. And the winners are…
| 11 min read | Technology
It's December – and that means it's time for The Medicine Maker to welcome you to 2022's most innovative new technologies in drug development and manufacturing – as nominated by the community.
But the celebrations are far from over – you also get to decide which of these innovations is truly the cream of the crop. Vote for your favorite technology here.
Voting will close on March 16, 2023 – and the winning company will share the story behind the innovation in a 2023 edition of The Medicine Maker.
Without further ado, let's take a look at the 2022 shortlist…
---
Apisolex Polymer
Injectable-grade, polyamino acid-based, solubility-enhancing excipient
Produced by Lubrizol Life Science Health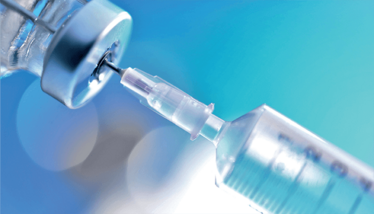 One of only a few solubility-enhancing excipients introduced for use in parenteral applications in the last 20 years, Apisolex Polymer uses straightforward, scalable formulation techniques. The excipient is a generally applicable micellar technology used to enhance the solubility of APIs – it is capable of increasing the solubility of hydrophobic APIs by more than 50,000-fold. It is designed to work with simple formulation techniques, with a view to streamlining manufacturing and minimizing API loss with a high encapsulation rate. With just a few ingredients, formulators can rapidly dissolve, mix, sterile filter, and lyophilize to obtain an injectable API. When lyophilized, drug products using the excipient will reconstitute in saline in under 30 seconds. Apisolex Polymer also provides higher drug loading – up to 40:100 API:solubilizer ratio compared with 1:100 for alternatives.
In 2019, parenteral formulations comprised 42 percent of new molecular entities (NMEs) approved by the FDA. As pharma looks to meet patient-centric demands and increased personalization, the number of parenteral formulations will likely increase, so excipients that can help expedite reformulation and repurposing of APIs via the 505(b)(2) pathway could have a significant impact on drug development. Find out more
BioXp 9600
Synthetic biology workstation for accelerating synthesis of genes, clones, and variant libraries
Produced by Telesis Bio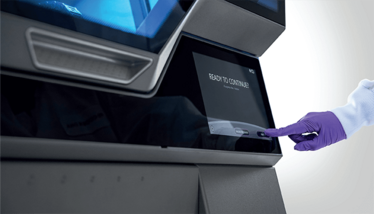 The BioXp 9600 builds on the company's BioXp system platform and further accelerates iterative design-build-test product development cycles by enabling automated, rapid, high-throughput biology synthesis from digital sequences. With hands-free, high-fidelity DNA assembly, cloning, amplification, and mRNA synthesis in a single automated run, the BioXp system can improve productivity, reduce turnaround time from weeks to days, and increase throughput up to 96 samples overnight.
In an RNAimmune Inc. case study identifying mRNA vaccine candidates for infectious diseases, Associate Director David Brown shared how the BioXp platform further optimized the discovery process. One of the bottlenecks identified involved building or obtaining synthetic constructs for rapid candidate screening: "By using the BioXp automated system, we were able to achieve greater speed and throughput in our screening process," said Brown. Find out more
bYlok Technology
Solving the light-heavy chain mispairing challenge in bispecific antibody manufacturing
Produced by Lonza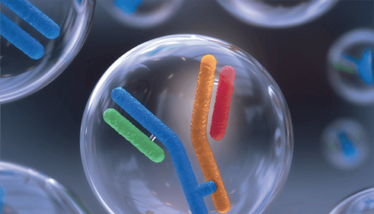 Manufacturing bispecific antibodies (bsAbs) poses unique and largely unsolved challenges related to their expression and downstream processing. As bsAbs comprise two distinct heavy and light chains, multiple combinations are possible during assembly. Mispairing between light and heavy chains during expression could lead to misassembled and unwanted antibody species that are difficult to remove from the end-product because of their similarity to the intended species. bYlok technology relies on adjustments of the position of one of the disulfide bridges, which greatly favors the formation of a correct heterodimer species and delivers 95 percent correct heavy and light chain precision pairing with a mAb-like approach.
Generated bsAbs mimic parental antibodies in key characteristics such as yield, stability, immunogenicity, and functionality. In contrast to naturally occurring antibodies, bsAbs can simultaneously bind to two different types of antigen, which enables precision targeting, higher potency, and reduced clinical resistance. The biologics pipeline has been evolving, and a total of 273 bispecific molecules have successfully entered the clinic since 2001. Lonza developed its bYlok technology in response to the current market-wide challenge to design, develop, and manufacture bsAbs molecules at scale without the added implications of cost and time to market. The platform addresses technical limitations through a broadly applicable process, paving the way for the production of next-generation modern medicines. Find out more
Foresight Pro Chromatography Columns, CHT Ceramic Hydroxyapatite
Prepacked columns to support biomolecule purification
Produced by Bio-Rad Laboratories, Inc.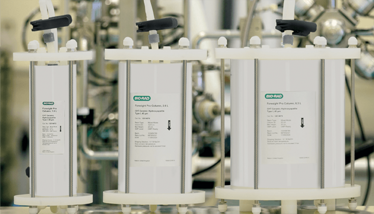 Foresight Pro CHT prepacked columns support downstream process-scale chromatography applications across different stages of biological drug development and production. This includes a wide variety of purification and polishing applications for vaccines, monoclonal antibodies, and recombinant proteins.
The columns are prepacked with CHT ceramic hydroxyapatite media, a rigid mixed-mode support with unique separation properties used for the purification of biomolecules. The columns are available in a range of diameters and bed volumes, and are manufactured in a controlled ISO Class 7 cleanroom and, thus, GMP ready. Bio-Rad says that the columns deliver consistent performance and eliminate the need to pack, qualify, and validate the columns – and can be used for both early phase and manufacturing scale processes. Find out more
Gibco CTS Xenon Electroporation System (Xenon System)
A customizable, scalable electroporation system for GMP-compliant cell therapy manufacturing
Produced by Thermo Fisher Scientific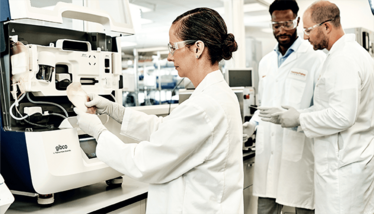 Featuring programmable, flexible electroporation conditions, the CTS Xenon Electroporation System allows cell therapy developers to optimize a variety of hard-to-transfect cell types and payloads. Users can optimize multiple electroporation conditions simultaneously and identify the best electroporation conditions for unique cell and payload combinations. Once the ideal protocol has been identified, the system can be configured to a clinical manufacturing mode. The system has been specifically designed to enable an easier transition from the bench to the clinic.
Over 1000 cell and gene therapy candidates are in clinical trials, which means there will likely be demand for pharmaceutical services that outstrip supply. The Gibco CTS Xenon Electroporation System helps researchers overcome manufacturing challenges to bring cell therapies to more patients. Using the modular Xenon System for nonviral gene modification enables time-consuming processes, such as cell expansion, to be decoupled from rapid processes, such as gene delivery, improving facility and equipment utilization, and reducing the capital investment required. Find out more
Korus
Cleaner cell populations through elutriation
Produced by Invetech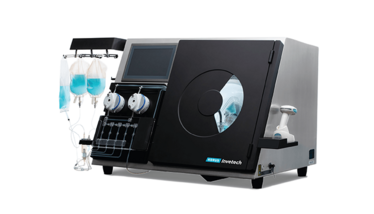 Korus is a closed system for autologous cell therapies that features elutriation and cell wash using gentle counterflow centrifugation. The system delivers purified cell populations for downstream processing development and commercial manufacturing, which Invetech says results in better overall process performance through higher recovery and purity of target cells. According to the company, there is supporting data demonstrating improved manufacturing performance compared to samples prepared by standard washing.
The double rotor centrifuge means that Korus can produce a full leukopak in one run, enabling developers to accelerate clinical development. The input volume range of 25 mL to 5L and efficient run times also enables developers of autologous therapies to use the system from process development through to commercial manufacturing. Korus elutes lymphocytes to high purity levels, resulting in downstream performance improvements, such as greater Dynabead cell selection recovery and fold expansion (compared with standard washing protocols). And that reduces the impact of starting material variability, contributes to higher manufacturing yield, and reduces the risk of batch failure – all contributing to potential reduction in the cost of goods for future therapies. Find out more
Pin Mill PMV-320
Milling/micronizing platform that renders product ignition or explosion impossible
Produced by Frewitt Engineering Works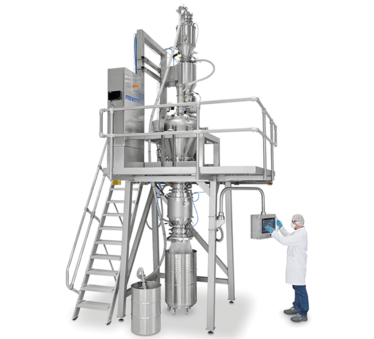 From potent APIs to fuels and many other powder ingredients, numerous products are susceptible to explosion, oxidation, and heat damage because of the kinetic energy required for milling products to the necessary particle sizes. Potent APIs can also endanger employees during handling. Manufacturers are therefore obliged to install containment measures. With the Pin Mill PMV-320, the entire milling process takes place in a vacuum (negative atmosphere), depriving products of sufficient air to ignite, heat, or oxidize. The negative pressure atmosphere enables processes to be contained easily, without costly and complex security measures. Moreover, the process – despite turning at speeds exceeding 200 m/s – is almost silent, which also enables users to forego hearing protection.
With a turn-key solution that does not require large amounts of nitrogen gas to mitigate explosion risk, Frewitt claims that the system will result in increased safety, while also helping preserve the active properties of medications by avoiding heat and oxidation. Find out more
Quantum Flex Cell Expansion System
An automated and functionally closed cell expansion system
Produced by Terumo Blood and Cell Technologies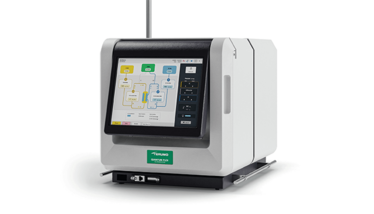 Quantum Flex allows advanced therapy developers to complete their early process development on the same platform that they'll use for full-scale manufacturing, as well as create a cell culture environment in which cells thrive. The bioreactor platform provides optimal conditions for cell expansion with built-in advanced software to ease the deployment of protocols to multiple systems. Everyone from early and late stage researchers to commercialized developers will have access to the highest quality raw materials. The platform has the flexibility to progress autologous and allogeneic applications, as well as viral vector and exosome production, across multiple bioreactor sizes.
The system incorporates Terumo BCT​'s hollow-fiber perfusion technology, which provides a cell culture environment where cells have continuous access to fresh media, waste removal, and gas exchange, which ensures optimal conditions for expansion. And the software supports cGMP compliance, with user authentication, batch records, and fleet management features, allowing for easy deployment of protocols to multiple systems. Find out more
SkillPak BIO and Octave BIO
A bench-scale multi-column chromatography system with bespoke columns
Produced by Tosoh Bioscience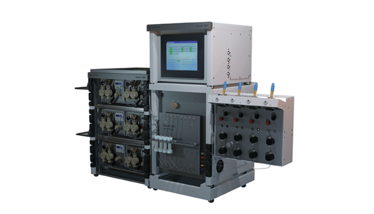 Octave BIO is a comprehensive and versatile multi-column chromatography (MCC) system with a modular design and added functionalities that support a range of process scales, implementations, and applications, including continuous purification. Notably, MCC technology enables process resin and buffer savings, among other benefits.
Alongside Octave BIO, the company has also launched SkillPak BIO, a set of pre-packed columns designed with standard shorter bed heights optimized for the fast flow rates and short residence times of MCC. Tosoh Bioscience has launched the two products together to offer a holistic approach to intensifying and optimizing purification steps, ultimately hoping to help companies reduce operating and capital costs while improving efficiency – both prerequisites for lowering biologic drug costs for patients. Find out more
Thermo Scientific Direct Mass Technology Mode
Simultaneous charge detection for analysis of previously unmeasurable analytes
Produced by Thermo Fisher Scientific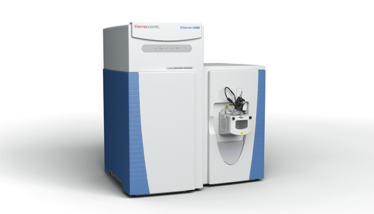 By equipping the Thermo Scientific Q Exactive UHMR Hybrid Quadrupole-Orbitrap mass spectrometers with charge detection, Thermo Scientific Direct Mass Technology mode enables direct mass determination of hundreds, or even thousands, of individual ions in a single spectrum. This capability allows laboratories to measure mass for complex heterogeneous mixtures of multiple charged components, and unlock new insights into proteoforms, biotherapeutics, and next-generation drug modalities.
According to the company, the technology enables investigations that were once unachievable – from resolving heavily modified proteoforms to revealing small changes in large antibody-drug conjugate complexes. In short, the solution provides direct, accurate mass determination to help decipher protein complexes and biotherapeutics that are too complex to resolve with conventional methods. Find out more
Transgene Plasmid Engineering Services
An engineering service for custom viral vector manufacturing
Produced by Polyplus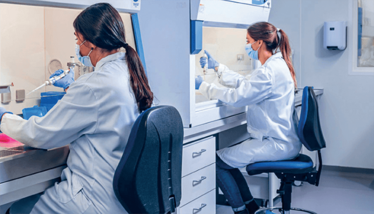 Polyplus' Transgene Plasmid Engineering services can deliver a fully customizable, scratch engineered plasmid in just two weeks. The plasmids are assembled de novo from a library of DNA bricks, removing the use of standard backbones that contain undesired DNA sequences. An online plasmid portal (D-Zyvec) is used to draw the plasmid and model the design, engineering, and selection based on the preferred delivery of the gene of interest used in gene therapies. Once the plasmid is drawn, Polyplus' experts evaluate feasibility, enhance design, and deliver best-in-class plasmids for the process. The plasmids can be used alone or as a complement to reagents and kits.
The service was introduced to help the viral vector industry optimize process economics for advanced therapy manufacturing and enable customers to achieve more ambitious time to market goals. Operators can design and optimize their transgene before transfection in producing cells for viral vector production, ensuring better process results and speeding time to market. Find out more
Zeno SWATH DIA
Significant sensitivity gains to MS/MS data acquisition
SCIEX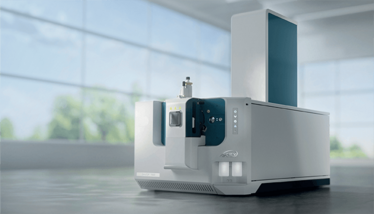 Combining the sensitivity of Sciex's TOF 7600 system with the dynamic range of the Zeno SWATH DIA enables quantification of up to double the number of cell and plasma proteins than traditionally possible – a significant step-change that can be applied even on low abundance species. Sample loads start at 10 ng with run times shortened to approximately 5 min, allowing large-scale biomarker studies to run as routine projects in a matter of weeks, without compromising the depth of proteome coverage. This reduction of time over traditional SWATH DIA is further amplified by higher quality data.
The sensitivity of Zeno SWATH DIA means large numbers of proteins can be quantified from significantly smaller sample loadings. Lower sample loads reduce cost in large scale studies, minimize sample consumption from in vivo models during drug development, and create opportunities for large population-scale sample collection methods. The technology is designed to help researchers discover more potential biomarkers in the development of clinical tests and in the discovery of new therapies. The ability to quantify large numbers of lesser abundant, previously undetectable proteins means more potential biomarkers can be taken through to verification. Find out more
Receive content, products, events as well as relevant industry updates from The Medicine Maker and its sponsors.