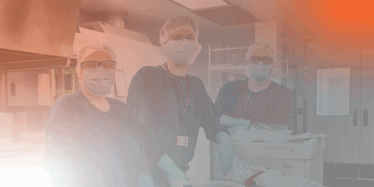 Celebrating the Company of the Year Awards 2023
Which pharma companies and service/system providers have impressed the most over the last 12 months? We asked you to vote…

And vote you did! For each category, we selected top contenders based on market research – but we also gave readers the opportunity to nominate other impressive companies. We'd like to thank everyone for taking the time to vote; the resulting winners – and the honorable mentions – do a wonderful job of showcasing why the pharma industry is such an exciting place.

Why did we launch the Company of the Year Awards? Well, a huge amount of effort and investment goes into drug development and manufacturing – and though our annual Power List shines a light on individuals making big waves and big decisions, it takes a "village" – sometimes a virtual city – to raise a therapeutic.

Now, without further ado, we present the Company of the Year Awards 2023!
Best Big Pharma Company:
Best API Supplier:
Best Biopharma Equipment Company:
Best CDMO:
Best Processing & Packaging Equipment Company:
Biggest "Talking Point":
Smartest Sustainability Initiative:
Best Start Up: