David Kirn
---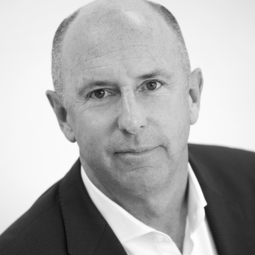 Co-Founder & Chief Executive Officer, 4D Molecular Therapeutics
Kirn is a physician-scientist, entrepreneur, new medicines developer, professor, author, and CEO. At the University of California, Berkeley, he is adjunct professor of bioengineering. He was SVP of Clinical R&D at Celgene, and VP at Onyx, where he worked on five drugs that were eventually approved.
What is the biggest lesson the industry has learned during the COVID-19 pandemic?
The COVID-19 pandemic provided people with a greater appreciation for what activities can be done effectively remotely, and which interactions are much better in person. As an industry, we have found that activities like financing or an IPO can be done very efficiently even when they are done 100 percent remotely. Many projects can be advanced through Zoom, and working remotely works very well with digital tools. Collaborative projects and innovation, however, really benefit from face-to-face, in-person interactions. The cross-fertilization and the energy that comes from having people with differing expertise together in a room working through solutions still produces the best outcomes. In my business, for example, when we are working through how to overcome the immune response to vectors, we need to get insights from a broad array of clinical and manufacturing perspectives. Having all of those people in one room, working together to resolve some really challenging issues, is a perfect example of how innovation is the product of face-to-face collaboration.