Nitrosamines Risk Mitigation:
The critical role of excipients and supplier qualification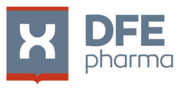 contributed by DFE Pharma GmbH & Co. KG |
Introduction
The evaluation of nitrosamines in drug products has become a big challenge for many formulators in the pharmaceutical industry. In 2018, the European Medicines Agency (EMA) reported the recall of several drugs containing Valsartan, because of contamination with a nitrosamine impurity. Nitrosamines are potential genotoxic agents and some are classified as probable or possible human carcinogens (Brambilla and Martelli, 2007). The maximum acceptable intake limits for six species of nitrosamines commonly found in pharmaceutical preparations ranges between 26.5-96 ng/day (EMA, 2022a; US FDA, 2021).
Nitrosamine impurities typically originate either from the manufacture of drug substances or are formed in the formulation during shelf-life storage period. Nitrosamines that are formed during drug substance manufacture can typically be purged in subsequent steps, or additional purification steps can be implemented. Nitrosamines that are formed in the final drug product are however not possible to be purged. In case of vulnerable APIs, like secondary amines, nitrosamines can be formed by a reaction with a nitrosating agent, like nitrite under appropriate conditions (for example elevated temperatures, acidic conditions, liquid phase). Figure 1 describes the N-nitrosamine formation for secondary amines upon contact with nitrite. Nitrite is the most important precursor of the ultimate nitrosating agents dinitrogen trioxide (N2O3) and nitrosyl ion (NO+). Nitrates are a secondary focus of attention, given the possible conversion of nitrate to nitrite upon reduction (Boetzel et al., 2022; Lin, 1990; Nanda et al., 2021). Taking into consideration that nitrites are typically only present in low concentration, the build-up of nitrosamines for sensitive APIs can be expected to be proportional to the quantity of nitrite collectively present in the dosage form.
Read the full article now
Log in or register to read this article in full and gain access to The Medicine Maker's entire content archive. It's FREE!
Receive content, products, events as well as relevant industry updates from The Medicine Maker and its sponsors.