Miguel Forte
---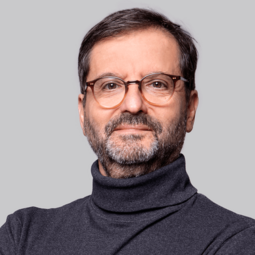 Chief Executive Officer, Bone Therapeutics, and Professor, Lisbon University
Forte is the incoming president-elect of the International Society for Cell & Gene Therapy (from June 2022–2024). Forte holds an MD and Specialist in Infectious Diseases, a PhD in Immunology, and a certificate on Health Technologies Economics from the Stockholm School of Economics.
What is the biggest lesson the industry has learned during the COVID-19 pandemic?
The biggest lesson from the COVID-19 pandemic is the reactivity and ability of all of us to adapt and respond to a new and challenging situation. The biotech responded to the challenge and, together with regulators and other players, was able to deliver vaccine solutions in time. This went hand-in-hand with the regulators' willingness to find pragmatic solutions for regulatory interactions and for the overall biotech business, from discussions to approvals. Finally we adapted to working remotely and business – from partnerships to fund raising – was able to progress. It was as if the old funding roadshows became "Zoomshows"!
If you weren't in the pharma industry, what would you be doing?
I would be producing wine in the Douro region, where port wine comes from, in line with the origins of my family!
---