Jan van de Winkel
---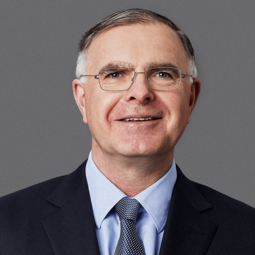 President and CEO at Genmab
Van de Winkel has over 30 years of experience in the therapeutic antibody field. Under van de Winkel's leadership, Genmab has achieved many key milestones including the approval of five medicines for treatment of cancer and other diseases, and 20 industry partnerships.
If you weren't in the pharma industry, what would you be doing?
If I wasn't in the biotech industry, I would return to the place it all began for me – immunology research. These formative years in the research field inspired me and gave me a sense of belonging and purpose, the same foundation on which I built Genmab as a leading biotech innovation powerhouse.
At Genmab, we are driven by purpose and curiosity. Our purpose drives us to transform the lives of people with cancer, and our curiosity has led to the scientific breakthroughs that have allowed us to pursue our mission.
Throughout my 35 years in the immunology field, I have had a sense of inquisitiveness and desire for lifelong learning that I don't think will ever go away. I'm a naturally curious person, which has led me where I am today. And there is nowhere else I'd rather be – connected to science and always working towards making a real difference to the lives of patients.
---