Francis Burrows
---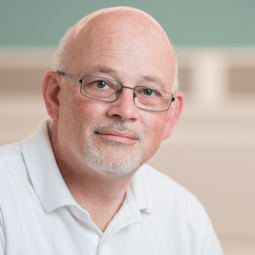 Senior Vice President, Translational Research, Kura Oncology
Burrows is a drug discovery and development scientist with over twenty years' experience in small and large biotech companies. Throughout his career, he has focused on the biology of disease and the discovery, characterization, and development of small molecule drugs. Burrows has founded two biotech startups: Conforma Therapeutics, which was acquired by Biogen in 2006, and Aarden Pharmaceutical. As Senior Director of Oncology Discovery at Biogen, he was responsible for one clinical, two preclinical, and four discovery programs. He also initiated efforts to use Hsp90 inhibitors in neurodegenerative and autoimmune conditions.
We asked…
What has been the most exciting breakthrough in the pharma industry in recent years?
From my perspective, the most valuable advance in the business in recent years is the advent, broad adoption, and integration of unbiased genome-wide molecular analytical techniques, known in the trade as "omics." The wide availability of next-generation sequencing, RNAseq, and more recent epigenomic methods has made it possible for the first time for small companies like Kura to efficiently discover and develop complex targeted medicines and match them to the patients who can benefit; not just as monotherapy but as part of mechanism-based synthetic lethal drug combinations.