Marc Brown
---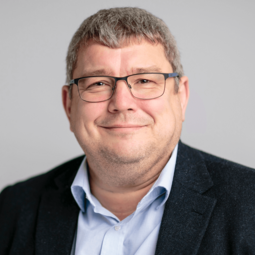 Co-founder, MedPharm
Brown co-founded MedPharm in 1999, becoming a guiding force behind the company's scientific developments and intellectual property. Now serving as a board member and scientific advisor, Brown has over 200 publications and 26 patents describing his work. To date, he has been involved in the pharmaceutical development of more than 80 products on the market in Europe, America, and Japan. Originating with an academic background in the Pharmacy Departments at King's College London (KCL) and the University of Hertfordshire, he retains honorary and visiting professorships at the University of Reading, KCL, and De Montford University. In 2022, Brown was awarded the status of Professor Emeritus of the University of Hertfordshire.
We asked…
What has been the most exciting breakthrough in the pharma industry?
As a Type 1 diabetic, it has to be the discovery of insulin and its use to treat diabetes. I would not be here without this development.
Up until five years ago, I would have strongly argued that Alexander Fleming's 1928 serendipitous discovery of penicillin was the biggest breakthrough for the pharma industry. It is estimated that penicillin alone has saved around 200 million lives, not including the influence of its discovery on the development of other antibiotics.
However, a more recent breakthrough discovery was the development of mRNA vaccines. The COVID-19 pandemic accelerated the validation of the use of mRNA in the form of vaccines for the treatment of infectious diseases, which has enormous potential in the development of new mRNA-based therapies for infectious diseases, cancer immunotherapies, therapeutic protein replacement therapies, and genetic disease treatment.
CRISPR genome editing technology is also a favorite to be the next best thing. With its pinpoint accuracy and relatively low production costs, CRISPR is an equally exciting development with an application to any disease involving genes. Ultimately, if the formulation and delivery challenges can be solved and funding allows for their use, personalized medicine is as close as it has ever been to be the next biggest breakthrough.
Who would you invite to your dream dinner party?
Leonid Thompson, aged 14, who was the first patient successfully treated with this pancreatic extract in 1922. Former Tottenham Hotspur and England footballer Gary Mabbutt, who was also a Type 1 diabetic; he showed me that I could deal with any challenge despite my diagnosis. It is often said never meet your heroes as you are likely to be disappointed, but when I had the fortune to actually meet him I can honestly say he was a brilliant and inspirational man.
I would also invite Marilyn Monroe, Grace Kelly, and Princess Diana to find out what their lives were really like, and what really happened to them. I'd invite Winston Churchill and Nelson Mandela, both controversial but great leaders; Martin Johnson, the 2023 World Cup-winning England Rugby Captain; and Sir Alex Ferguson.