Business & Regulation
Technology and Equipment,
Trends & Forecasts,
COVID-19
A More Intelligent Approach
Has AI been a savior in the battle against COVID-19?
Maryam Mahdi | | Interview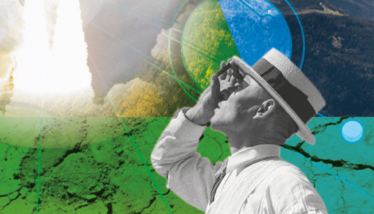 AI has helped inform pharma's COVID-19 response. But how? We take a deep dive into the industry's growing reliance on AI systems by speaking with The Pistoia Alliance President, Steve Arlington.
What challenges have been highlighted by the pandemic?
The pandemic has exposed long-standing industry issues, including difficulties accessing data outside of the lab and the lack of ways for organizations to collaborate virtually both internally and externally. These problems have the potential to lead to duplication of work. And with more scientists working remotely than ever before, the pandemic has shown us the true value of digital tools in helping overcome these problems. The search for COVID-19 treatments has also reiterated the vast amount and variety of data produced by the pharmaceutical industry as well as the need for technology that makes the management and sharing of this data more straightforward. The last year has proven that collaboration leads to faster breakthroughs; we must continue to cultivate this cooperative attitude to research, and support scientists by implementing the right technologies.
What role can AI play in addressing these issues?
AI can aid the management and sharing of scientific data. It improves the success rates of drug discovery by sifting through huge existing data sets and using them to answer new questions – as we saw with the rapid development of COVID-19 vaccines. AI can also make searching for and finding insights from data much more efficient, letting researchers use existing knowledge and avoid overlapping results.
Why are some companies still hesitant to adopt AI?
The skills gap is the biggest recurring barrier preventing successful AI implementation. There is no room for error when it comes to these systems, and we need specialist data experts to collaborate with scientists to meet this particular challenge. Another barrier is the lack of clear data standards. When data is disorganized and siloed it is not machine-readable, which has the potential to create bias in AI's outputs; in other words, the information that it is using to "train" its algorithm is limited.
The Pistoia Alliance has developed a toolkit called FAIR (Findable, Accessible, Interoperable, and Reusable) that aims to address this algorithmic bias when companies are setting up new data sets (see sidebar). The resources are free for companies to access and should enable a smoother transition towards increased use of AI systems.
And what about cybersecurity?
As with any new technology, security is an important factor but arguably even more so when dealing with sensitive patient data. Ensuring AI is explainable and removing the "black box" can help to diminish security concerns. When AI is transparent and the source of the data (and decisions it makes) can be easily traced and understood, it is easier for tampering to be uncovered. Other technologies, such as blockchain, also have the potential to increase security because of its trusted, disintermediated system of record. We hope this security advantage can improve patient trust and encourage more knowledge sharing across the life science community.
Any emerging tech still requires us to work together to put the right standards, governance, and guidelines in place to minimize security risks.
How can pharma prepare itself for future pandemics?
COVID-19 presented the life sciences with a complex challenge, but it has also been a catalyst for biopharma organizations to work together in new ways with technology companies, governments, charities, and regulators. From repurposed drugs to new mRNA vaccines, R&D has been accelerated during the pandemic. Technologies such as AI have facilitated this, but ultimately it is collaboration that will drive scientific breakthroughs during any future public health threats.
Technical support
The Pistoia Alliance is involved in projects that allow industry partners to share best practices and discuss ways of overcoming common challenges experienced in the use of AI.
FAIR Toolkit
Motivated by the industry's increasing reliance on data-driven solutions, the Pistoia Alliance set up FAIR. The project, which first began in 2016, published its first set of guidelines in Scientific Data to help companies find, use (and reuse) the data most relevant to them in an ever-growing virtual sea of information. Now the project helps companies gain access to free tools, training, and change management programs. Over 50 data experts and 18 companies are associated with FAIR – helping to enhance clinical trial data management for future drug development.
AI Centre of Excellence (CoE)
The Pistoia Alliance launched its CoE in 2017. The project aims to explore the ethics of AI use and suggest model management for both AI and machine learning. It also regularly hosts webinars to better acquaint its members with the changing AI landscape. The Alliance also encourages international collaboration through the center. Its virtual co-working spaces allow companies across different regions to share ideas and collaborate on the implementation of AI within their organizational structures.
Through the AI CoE, they have also published a list of best practices that can be found online: https://osf.io/eqm9j.
Receive content, products, events as well as relevant industry updates from The Medicine Maker and its sponsors.