Business & Regulation
Standards & Regulation,
Small Molecules,
COVID-19
A Roadmap for Access
We must secure sustainable markets to ensure patient access to generic and biosimilar medicines
Craig Burton | | Opinion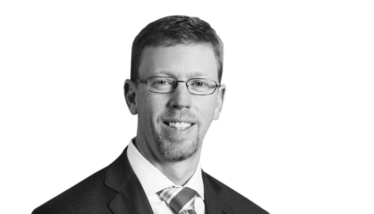 The COVID-19 global pandemic has presented a unique challenge to healthcare systems and infrastructure across the globe, including the generic drug supply chain. Generic drug manufacturers have met this challenge, ensuring a stable supply of life saving medicines for patients throughout the pandemic. However, the long-term sustainability of the generic and emerging biosimilars medicines market faces threats. Policymakers should consider and address the unique challenges facing generics and biosimilars to maintain long-term access to cost savings for patients. In its latest paper, Securing Sustainable Markets, the Association for Accessible Medicines (AAM) recently announced a series of policy proposals intended to ensure patient access to lower-cost medicines.
Generic medicines were not immune to the global supply chain disruptions during the pandemic; a spike in demand for generics created a short-term strain on the supply chain. But the diverse global supply chain proved resilient, and service levels continuously increased – with supply ultimately matching demand. To further support the supply chain and ensure protection from future disruptions, policymakers should expand the Strategic National Stockpile to include essential medicines manufactured in the US. Policymakers can support domestic manufacturers by ensuring the economic conditions exist to justify the use of domestic manufacturing capacity, which will promote a nimble and adaptable supply chain that can continue to meet market demand.
But generic drugs also face competitive imbalances in the market, such as a highly consolidated drug purchasing system controlled by a few major organizations, combined with ill-advised government policies. These policies have historically led to high rates of price deflation and low reimbursement, sometimes driving manufacturers out of the market. For example, Medicaid imposes an inflation penalty that affects generic manufacturers who experience price variability due to fluctuation in purchasing patterns. These generic manufacturers can face millions of dollars in additional rebates for these products, even if there was no change in a particular company's list price. Amending or repealing the Medicaid Generic Penalty would alleviate the financial risks associated with manufacturing low-margin or low-volume medicines, decreasing the likelihood of generic medicine shortages.
In addition, the growing categories of specialty and complex generics and biosimilars offer critical new cost saving opportunities for patients, along with financial sustainability for manufacturers. Unfortunately, patient adoption of such new, lower-cost alternatives are hindered by government and payer policies that perversely reward the use of high-cost brands over lower-priced generic or biosimilar competitors. Policies such as the brand drug Coverage Gap Discount Program and the use of brand drug rebate traps encourage plans to restrict patient access to generics or biosimilars in favor of higher-cost brands.
For instance, Medicare Part D formularies are notably slower in covering newly approved first generics compared with commercial health plans, in spite of the lower cost of the generics. Similarly, Medicare Part B reimbursement policies discourage biosimilar adoption, even though biosimilars are 30 percent less expensive on average than reference brand-name biologics. Because Medicare pays providers the same administration fee whether they administer a biosimilar or brand-name biologic, there is limited reason for a provider to use the lower-cost biosimilar. Policymakers should update Medicare Part D and Part B policies to encourage adoption of generics and biosimilars when they are lower cost.
As more FDA-authorized COVID-19 vaccines are distributed and administered, hope will increase for a speedy rebound from the pandemic. Certainly, generics will have played a key role as a bridge to the vaccines. Looking forward, policymakers can ensure a secure supply of generic and biosimilar medicines by addressing these challenges to sustainable patient access. AAM calls for updated government policies that value generic and biosimilar competition, do not penalize continued production of older commoditized generics, and create opportunities for future patient savings.
Receive content, products, events as well as relevant industry updates from The Medicine Maker and its sponsors.