Business & Regulation
Profession,
Business Practice
A Wealth of Experience
Sitting Down With… Richard M. Johnson, President, and Chief Executive Officer, Parenteral Drug Association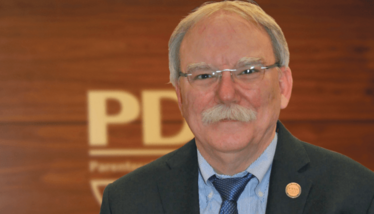 How has international experience shaped your career?
I've always been interested in travel. And throughout my career, I've had opportunities to pursue foreign assignments and learn from people with different cultural backgrounds. Their unique perspectives have helped enrich my own. In a previous role, I was lucky enough to be based in Switzerland for 18 months, where I worked on the development of an API site – a difficult task! In the early years of my career, the European Union didn't exist, so regulation across Europe was varied. The differences between the US regulatory environment and that of our Swiss partners meant that we had to explain our ideas on manufacturing to them without dictating what they should do. The experience forced me to develop better communication skills. I couldn't just regurgitate regulatory directives; I had to find ways of thoughtfully explaining the aspects that mattered.
In the years since, regulation across Europe has harmonized and there are very few notable differences between US and European pharmaceutical guidelines. However, in other regions of the world, there's still work to be done – and, through the Parenteral Drug Association (PDA), my colleagues and I are helping manufacturers understand the benefits of regulatory convergence, as well as the ways cGMP practices can improve their manufacturing capabilities. I've certainly found a great deal of satisfaction in these projects and they continue to affect my professional life.
What are the biggest changes you've witnessed?
When I went on my first international assignment, emails didn't exist. Neither did cell phones. To communicate with my colleagues abroad, I had to wait for their telexes to be sent through to the hotel where I was staying. Now, things are very different, and the world is connected in ways I never would have anticipated back then. This interconnectedness is mirrored in the way manufacturing has progressed over time. During my first working trip to Europe, companies had many manufacturing plants spread across different countries. Today, many companies have consolidated their production processes – often, though not always, through outsourcing.
Another major change is the rise of biologics. They dominate the pharmaceutical market today, whereas a decade ago, most blockbusters were small molecule solid dosage forms. This shift has had an impact on delivery systems, too. Autoinjectors, for example, have become commonplace. And I suspect that the current pandemic will spark new changes that will shake up the industry yet again.
What are the goals of PDA?
PDA is a not-for-profit organization. We are made up of individual members rather than companies. Though we all have different backgrounds, we are united by a common goal: the advancement of pharmaceutical and biopharmaceutical manufacturing. We, for example, started working on biologics in the 1980s – well before they became prevalent in wider pharmaceutical circles.
Our tagline is "Connecting People, Science, and Regulation." It is certainly a great descriptor of what we do – and one that predates even my membership! Our organization holds a variety of volunteer-led activities and develops consensus statements on manufacturing topics. Training our members is also important to us. We own a facility – a miniature manufacturing plant – where we host more than 150 classes each year, allowing our members and other industry professionals to gain hands-on experience. And, of course, we are heavily engaged in interaction with regulatory bodies around the world – and many of our members are, in fact, regulators. Importantly, everyone at PDA has an equal role to play. Our members are also consultants and critical suppliers to the industry. All voices help inform the way the organization operates.
What do you predict for pharma's future?
Cell and gene therapies are fast becoming an integral part of the pharmaceutical landscape. They aren't just treatments; they're cures! PDA holds several meetings each year where we invite people whose lives are directly affected by these products to share their stories. It's amazing to see first-hand how a lifetime of ill health can be transformed using a cell or gene therapy.
Although these advanced medicines are exciting, we must not forget the importance of other types of treatment. Take COVID-19 as an example; there is a pressing need for a vaccine for us all – but, for patients affected by the virus, other types of medicine are also necessary. Striking a balance between old and new treatments is crucial to the future success of the industry and its ability to manage emerging healthcare needs.
What advice would you give someone just starting out in the industry?
First, don't be afraid to try new things. It's easy to get stuck in a rut, but being open to new opportunities can remedy that. Some of the most exciting and memorable moments of my career have been shaped by unexpected offers to participate in experiences outside my comfort zone. Second, recognize that mistakes are ultimately learning opportunities. Missteps in the drug manufacturing process are obviously out of the question – but anyone with experience will tell you that those times when things don't go your way can be some of your best. Don't wallow in self-pity; pick yourself up and do better next time.
Receive content, products, events as well as relevant industry updates from The Medicine Maker and its sponsors.