Business & Regulation
Business Practice,
Small Molecules
A Contentious Issue
Lawsuit from GenBioPro is the first of its kind – but other cases are likely to follow
Stephanie Sutton | | 4 min read | Opinion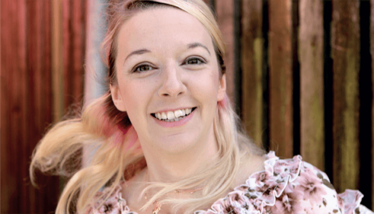 After the US Supreme Court ruled last year that access to abortion is not a constitutional right, it was inevitable that pharma companies with FDA-approved drugs would react. Last week, GenBioPro – which manufactures generic mifepristone – filed a lawsuit directed at West Virginia state's ban on abortion medicine. Ultimately, the question is whether a state can overrule access to an FDA-approved medicine.
The FDA regulates mifepristone under a special congressional mandate and there is a specific risk evaluation and mitigation strategy in place for use of the drug. The lawsuit details how West Virginia's ban on mifepristone clashes with the FDA's authority:
"Federal law preempts West Virginia's Ban and Restrictions. These laws restrict patients' access to mifepristone and GenBioPro's opportunity and ability to market, promote, and sell the medication in the State. In "deem[ing]" mifepristone to be one of the few drugs subject to heightened FDA regulation, Congress authorized FDA, and only FDA, to impose restrictions on access to mifepristone. Before FDA may impose any restrictions, Congress requires the agency to determine that they are necessary for patient safety and will not unduly burden patient access. The Ban and Restrictions frustrate and conflict with that congressional mandate. West Virginia cannot override FDA's determinations about the appropriate restrictions on a medication that FDA approved for use and Congress subjected to this enhanced regulatory regime."
GenBioPro has a team of lawyers from seven companies to fight its case. Quotes from them on the matter include:
"Laws like the ones in effect in West Virginia are harmful and unlawful. Our case makes clear that nothing in the Court's decision last year in Dobbs displaced Congress and FDA's role in deciding whether medications are safe and effective and determining which regulations should be imposed on mifepristone. States cannot substitute their medical and scientific judgments for judgments FDA has made, and doing so undermines not only access to medication, but the country's entire drug regulation system." – Skye Perryman, President and CEO of Democracy Forward

"West Virginia's decision to step in where Congress has granted FDA the authority to regulate mifepristone is harmful and unlawful." – Anthony Majestro (Powell & Majestro)

"West Virginia cannot override the FDA's safety and efficacy determinations, nor can it disrupt the national market for this medication." – David Frederick (Kellogg Hansen)

On the other side, West Virginia Attorney General, Patrick Morrisey, has issued the following statement: "We are prepared to defend West Virginia's new abortion law to the fullest. While it may not sit well with manufacturers of abortion drugs, the U.S. Supreme Court has made it clear that regulating abortion is a state issue. I will stand strong for the life of the unborn and will not relent in our defense of this clearly constitutional law."
Since the overturning of Roe v. Wade, the FDA has made changes to the labeling of abortion pills to allow them to be sold by more pharmacies, including large chains and mail-order companies. Previously, there had been a requirement for women to pick up the medicine in person. The change allows women to access abortion pills even if they lived in a state that limits abortion. Many have welcomed the labeling update. Many are also infuriated. Kristi Noem, governor of South Dakota, has reportedly said the state will prosecute pharmacists who dispense the drug. The Alliance Defending Freedom (a conservative Christian legal advocacy group) has accused the FDA of caring more about "forwarding a destructive agenda" than protecting women and children. The group is also leading an outrageous charge from the Alliance for Hippocratic Medicine to declare the FDA's approval of abortion pills to be unlawful.
Abortion is a highly contentious issue, with strong advocates on both sides – all of whom claim to follow the science. In my view, however, the upcoming lawsuits could set another dangerous precedent by allowing states to pick and choose which FDA approvals to respect or deny – and that could have huge implications for patients, regardless of their views on abortion.
I will be watching the upcoming cases closely and sharing any developments in our newsletters.
Receive content, products, events as well as relevant industry updates from The Medicine Maker and its sponsors.