Business & Regulation
Business Practice,
Small Molecules
Accepting Responsibility for Global Health
Morningside Pharmaceuticals, a UK company based in Leicestershire, develops generic medicines, but has also been supplying global aid for almost 30 years. The company works through the private sector, ministries of health, and with large aid agencies, such as UNICEF, WHO, MSF and the Red Cross. As a seasoned exporter of medical supplies to global aid organizations, Morningside demonstrates that pharmaceutical companies can make a big difference by donating drugs to the developing world. We speak with Nik Kotecha, CEO of Morningside, to discuss why pharma companies have a responsibility to take the lead.
Stephanie Sutton | | Interview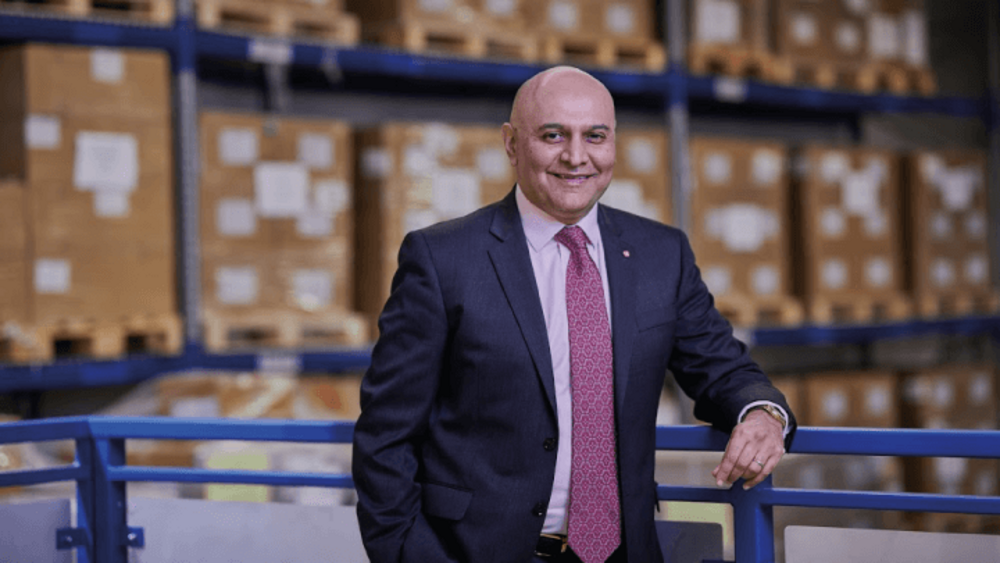 Why must pharma businesses do more to help developing countries?
Put simply: there is a real need, and it is the right thing to do. Access to safe medicines can be a big problem in some developing countries; pharma companies are responsible businesses and, therefore, should play a vital role by ensuring the supply of cost-effective quality medicines in all regions where there is need.
Beyond donating medicines or supplies, the pharma industry, working closely with local regulatory bodies, also needs to do more to regulate and remove counterfeit medicines from healthcare systems – especially in developing countries where the problem is highly prevalent. It is also important that medicines imported into developing countries are transported in a safe, secure, temperature-controlled way.
There is research to consider, too. Many communities in the developing world are still using older antibiotics, making resistance a big problem, especially in regions with a history of over prescribing. The pharma industry can invest in R&D to develop new molecules – and wouldn't it be great if this R&D could also take place in the developing world? Developing countries also need support in other aspects, such as technology transfer and knowledge and education concerning the use of newer drugs.
How can we make sure aid efforts are sustainable and controlled?
For all pharmaceutical manufacturers, there are times when stock comes close to its expiry date. If we donate products, we actually guarantee they will have a shelf life of at least a year to ensure maximum benefit to end users. We have set up systems internally where supply chain managers meet regularly to assess which products are nearing their expiry date. We also have registered aid organizations, which are approved as part of our quality management system. And that's important, because pharmaceutical providers need to ensure that aid organizations have the right licenses to handle medicines.
Even if your business is not able to make an overall obligation to supplying aid, please consider setting up systems and processes to make donations to licensed aid organizations.
Donations don't have to break the bank or involve millions of doses; can you provide examples of smaller but impactful efforts?
We have been working in partnership with aid organizations for a number of years and have made numerous donations of medical supplies. We recently donated antibiotics to treat 600 patients who were suffering from respiratory illnesses, such as pneumonia, at a health center in Malawi. We also donated 3000 packs of an oncology drug through International Health partners to treat cancer patients in a Palestinian Hospital – and that's our largest, by value, donation. The medicine, which can be prescribed as part of a patient's chemotherapy treatment, was provided to the Shifa Hospital in Gaza, which is the only hospital in the territory able to receive cancer medicine.
We have also made a financial commitment to support the work of charities and NGOs. For example, we get involved with InterCare, a local charity in Leicester, UK. We funded InterCare's WDA (wholesale distribution authorization) online approved stock control system, which is approved by the MHRA, and helps the charity to track the recycled surplus UK medicines and healthcare goods it sends to rural health units in some of the poorest parts of sub-Saharan Africa. The digital system was the first of its kind since the organization was set up in 1974, and enables the charity to meet EU GDP standards in terms of tracking the aid right from the warehouse to the delivery of each health unit in Africa.
How can companies step up even more during an epidemic?
During an epidemic – with COVID-19 being a current example – hospitals and health centers in developing countries become overwhelmed very quickly. The supply of quality medicines can also be inconsistent, resulting in a huge urgency for more drugs to treat a sharp increase in patient numbers. We are a generic drug manufacturer – and generic drugs are in high demand with aid organizations. Generic medicines from the UK are some of the most competitively priced in the western world because of the NHS and the buying power that it has, which increases price competition. Products licensed by the MHRA are also deemed to be of very high quality – and patients in developing countries deserve high-quality medicines too.
During a crisis situation like this, companies have a role to play in providing larger quantities of medical aid, if they are able to. To support this, they should work in partnership with aid organizations (for example, charities, NGOs), which guarantee the products will be transported in the right way, so they have maximum impact when they reach the affected communities. If a manufacturing business has set up processes for providing aid, perhaps they can be adjusted to add more assistance when epidemics occur.
Providers also need to do more to react. I think this is something Morningside is very good at. For example during the Ebola crisis, which developed very rapidly, we responded quickly and supplied a significant amount of healthcare products. This is the same if there is a natural disaster, where we work to source a wide range of quality medicines for supply within a short period of time. The more involved you are with aid, the better you become at responding because you have the right systems and processes in place.
Enjoy our FREE content!
Log in or register to gain full unlimited access to all content on the The Medicine Maker site. It's FREE and always will be!
Login
Or register now - it's free and always will be!
You will benefit from:
Unlimited access to ALL articles
News, interviews & opinions from leading industry experts
Receive print (and PDF) copies of The Medicine Maker magazine
Register
Or Login via Social Media
By clicking on any of the above social media links, you are agreeing to our Privacy Notice.
About the Author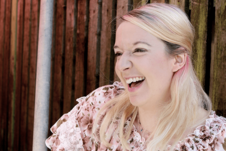 Stephanie Sutton