Business & Regulation
Business Practice,
Clinical Trials,
Drug Discovery,
Vaccines,
COVID-19
Access Not Denied
Any diagnostics, treatments and vaccines developed to combat COVID-19 must be suitable for use in all countries, including resource-poor settings
Stephanie Sutton |
COVID-19's devastating impact on wealthy countries, such as Italy, Spain, the UK, and the US, has been well publicized. These countries have modern healthcare systems and significant resources, and yet have still struggled to contain the virus and protect their populations. But what about low-to-middle-income countries, where access to even essential medicines can be difficult? Latin America has recently emerged as the new COVID-19 epicenter – and has far less resources than western Europe to deal with the situation. In Africa, up to 190 000 people could die of COVID-19 in the first year of the pandemic if containment measures fail, according to the World Health Organization (1). Other low-to-middle-income regions are also facing the oncoming wave.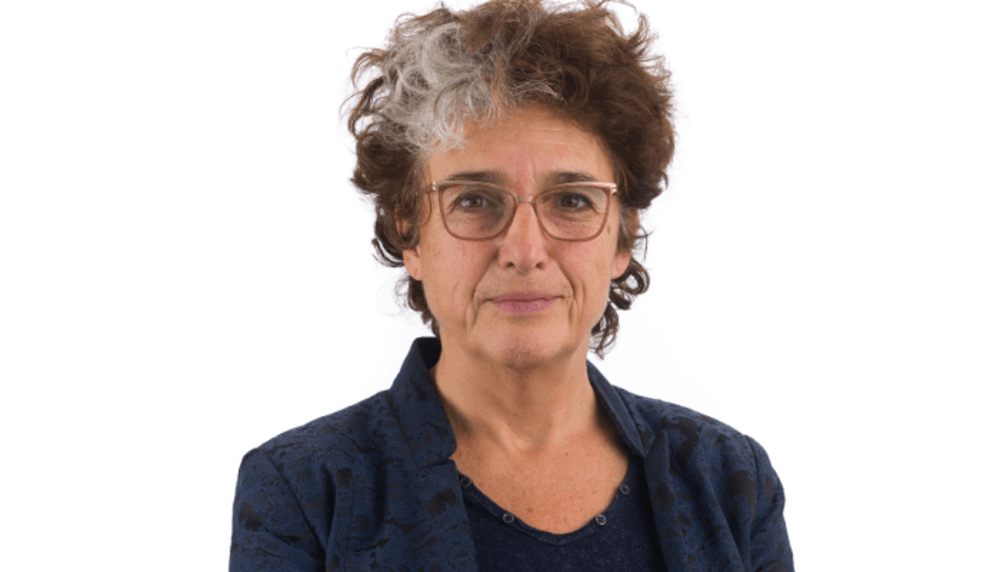 Companies and academic institutions are making significant efforts towards finding and developing treatments and vaccines for COVID-19, but there is a question mark over whether the resulting medical countermeasures will be accessible – or relevant – for low-to-middle-income countries. If the needs and priorities of the most vulnerable populations are not taken into account by global initiatives working to evaluate the safety and effectiveness of new diagnostic tools, drugs, vaccines, and non-medical interventions against COVID-19, there is a risk that millions will be denied access to life-saving interventions.
Nathalie Strub-Wourgaft, Director of Neglected Tropical Diseases from the Drugs for Neglected Diseases initiative (DNDi) reminds us that COVID-19 is a global pandemic. Research efforts must not be confined to wealthy countries. We must find solutions that can be rolled out in resource-poor settings so that patients the world over can benefit. To help, DNDi and 150 partners – half of them based in low- and middle-income countries – have recently launched the COVID-19 Clinical Research Coalition to coordinate international research collaborations to support African, Latin American, Eastern European and certain Asian countries.
Tell us about the COVID-19 Clinical Research Coalition…
The COVID-19 Clinical Research Coalition was launched through a comment in the Lancet at the beginning of April 2020 (2), and involves scientists, physicians, funders, and policymakers from over 70 institutions and over 30 countries.
The idea for the coalition came about in a meeting between DNDi and two of our partners: Mahidol Oxford Research Unit in Thailand and Oxford University's Infectious Diseases Data Observatory (IDDO). We were concerned that the specific needs and expertise of scientists and communities from Africa, Asia, Latin America, and the Middle East might be overlooked without a concerted effort to include them. We believed that COVID-19 clinical research should also be conducted in resource-limited settings to ensure that the end results are relevant to all countries. A one-size-fits-all approach would probably not work in different settings: different co-morbidities, different socio-economic conditions and different cultures have an impact on the efficacy and safety of treatments. Clinical research should reflect those differences.
The coalition, therefore, aims to ensure that research institutes based in resource-limited countries have what they need to quickly launch high-quality clinical research, and identify workable solutions for COVID-19 prevention, diagnosis, and case management as quickly as possible. An important element of the coalition is the sharing of research and protocols. Sharing also helps to avoid the duplication of research efforts and to promote synergies among projects.
For example, a professor in Thailand preparing a clinical trial to test a promising prophylactic solution could use the coalition as a platform to share a protocol with other researchers, enrol other institutes that are willing to carry out the same study at their clinical sites, and find partners who can provide funding, materials, and technical expertise. Essentially, through the coalition, researchers in any part of the world developing a clinical study are able to gain access to a protocol that has already been developed by colleagues elsewhere. They do not need to start from the beginning: they can benefit from a validated protocol, adjusting it to their specific needs. Precious time can thus be saved because the coalition – and its web-based platform to facilitate peer-to-peer collaboration – will help avoid research duplication.
The coalition will cover a number of areas relevant to COVID-19 management, including therapeutics, preventative medicine and vaccines, diagnostics, social science, epidemiology and modeling, and clinical pharmacology. And we may also add more study areas as time goes on.
Why are there concerns about the current COVID-19 clinical research climate?
There has been an unprecedented research response to COVID-19, with impressive collaboration going on at the international level. More than one hundred countries, for example, have joined the WHO-led Solidarity trial. The COVID-19 therapeutics accelerator, initiated by the Gates Foundation, Wellcome, and Mastercard to share research, pool resources, and invite pharmaceutical companies to collaborate is another example of a highly promising initiative.
However, the vast majority of clinical trials are being conducted in Europe, the US, and northeast Asia. Out of the 1500 – and counting – COVID-19 clinical trials registered to date, very few are planned in resource-poor settings and most of the existing ones will assume that doctors will have considerable access to materials, tests, staff, medical equipment, and infrastructure. But a treatment that requires constant refrigeration will be of little use in a region with unreliable access to electricity, as will a treatment that requires frequent blood tests, which are difficult to administer in regions suffering from an acute shortage of healthcare workers and laboratory capacity.
Much of the research being conducted in high-income countries also focuses on the evaluation of treatment for severe, hospitalized cases. There is a growing interest in low- and middle-income countries to evaluate treatment for mild – and even asymptomatic disease – to halt onward disease transmission and prevent cases from becoming more severe. Such an approach would reduce demand for overburdened health systems with limited intensive care capacity. In addition, it is imperative that further research is conducted looking at the effect of co-morbidities on COVID-19 mortality rates. In Africa, there is a high prevalence of underlying parasitic infections and diseases, such as HIV, which weaken the immune system and could fuel higher COVID-19 death rates. Clinical research must be designed to reflect this situation.
Another issue of concern is the administrative/bureaucratic context. In many countries, review by ethics committees and regulatory clearance for importation and production of drugs, vaccines, and trial material takes some time. Participants in the coalition will identify and promote processes that can facilitate rapid reviews by ethics committees and national regulatory agencies – as the African Vaccine Regulatory Forum (AVAREF) did for Ebola vaccine trials. Approvals for the importation of study material will also be accelerated through fast-track mechanisms and agreements.
How is data from the coalition shared?
Data will be shared using a data-sharing platform. Each signatory of the coalition commits to share their protocols and results in a transparent manner, according to the principles of open science. Research knowledge and data will be credited appropriately, and will be made easily accessible to facilitate the work of other researchers and to inform decision-makers.
These open science and data sharing principles need to be applied at all stages of COVID-19 research to accelerate progress. Furthermore, standardization of protocols and key measures in terms of research results and data collection will be facilitated, making sharing and analysis even faster and easier. When clinical trials are designed separately, they measure different key indicators that do not allow for easy comparison. We want to avoid this in the coalition.
For the past 15 years, there has been an increasing number of models emerging that favor a more open innovation approach to drug development – and DNDi relies on these open innovation models to develop effective treatments for some of the world's most neglected diseases. For malaria, leishmaniasis, and Chagas diseases, IDDO is pooling all research data from participating organizations, such as DNDi, so that it can be accessed by a larger community of scientists (3). Such an approach allows us to derive crucial conclusions that would have been beyond the scope of a single, isolated, clinical study.
This type of collaboration is essential for the COVID-19 response, as it will feed faster responses to inform national and international guidelines.
In a post-COVID world, what key lessons will have been learned?
The COVID-19 crisis has really put the "global" back into "global public health." It has taught us that public health concerns us all – and that the best way forward is through collaboration. The pandemic also reminds us that preparation is key. The emergence of a novel coronavirus with pandemic potential was not a surprise – and research on coronaviruses should have started much earlier. But the way in which R&D is funded, prioritized, and steered means we were not ready. In that sense, the crisis also highlights the systemic limitations of the current system where R&D priorities are not yet set by a public health agenda. Initiatives such as the Coalition for Epidemic Preparedness Innovations (CEPI) in the field of research for vaccines against infectious diseases, or the WHO R&D blueprint for action to prevent epidemics, are however important steps in the right direction.
Pharmaceutical companies are not incentivized to focus on long-term research that does not bring short-term benefits. For the last few decades, we've seen large pharma companies actively withdrawing from infectious diseases, antibiotic resistance, and pathogens with pandemic potential – while these issues are increasingly threatening humanity. Governments have a responsibility here in that they set the frame under which the industry operates. We must set up a new economic and research model to fight infectious diseases, with stronger involvement of governments, public interest research institutions, NGOs, and civil society groups.
In that regard, the recently launched WHO-led Access to COVID-19 Tools Accelerator was highly encouraging (4). Leaders worldwide came together for the virtual launch of the Accelerator, calling for multilateral responses, scientific collaboration, and equitable access to all tools. German chancellor Angela Merkel and French president Emmanuel Macron described vaccines as a "global public good." World leaders espoused a bold vision based on public and private collaboration in scientific research. These are values long cherished by DNDi. But the challenge now is to move from vision to specific concrete actions!
On a more granular level, the COVID-19 crisis also highlights the issue of the drug supply chain. Many countries are unable to access and produce the drugs they desperately need. The issue is often not only technological, but also regulatory; intellectual property barriers and administrative hurdles are hindering access to affordable life-saving drugs in resource-limited settings.
How can organizations get involved in the coalition?
Please contact us. All organizations and research institutions ready to contribute existing capacity to facilitate clinical trials in resource-limited settings are invited to join. Coalition signatories must share our values of open science, transparency, and collaboration.
Organizations willing to get involved can fill in our short questionnaire available at http://tiny.cc/2104oz to map the capacity and interests of coalition members. It takes three minutes to complete. More information can be found at www.covid19crc.org.
The coalition was launched on April 3, 2020, with 77 initial members from 31 countries. It has since increased to nearly 120 members from some 40 countries, most of which are low- and middle-income countries. Many coalition members are public research institutes from low-to-middle-income countries. They also include health ministries, universities, non-profit organizations, private sector health facilities, regional research coalitions, and funders from across Africa, Latin America, South, and South-East Asia. In addition, the majority of the coalition's steering committee are representatives of organizations from low-to-middle-income countries, and are leading the governance of the coalition.
On a concluding note, it is necessary to remind everyone that global health crises and pandemics will keep arising in the future. It is urgent that we reconsider the whole public health system globally, and build a new research model that ensures everyone, without exception, has access to life-saving drugs the scientific community to fight COVID-19 must also be applied to neglected diseases, which, for decades, have been plaguing the life of millions of vulnerable people.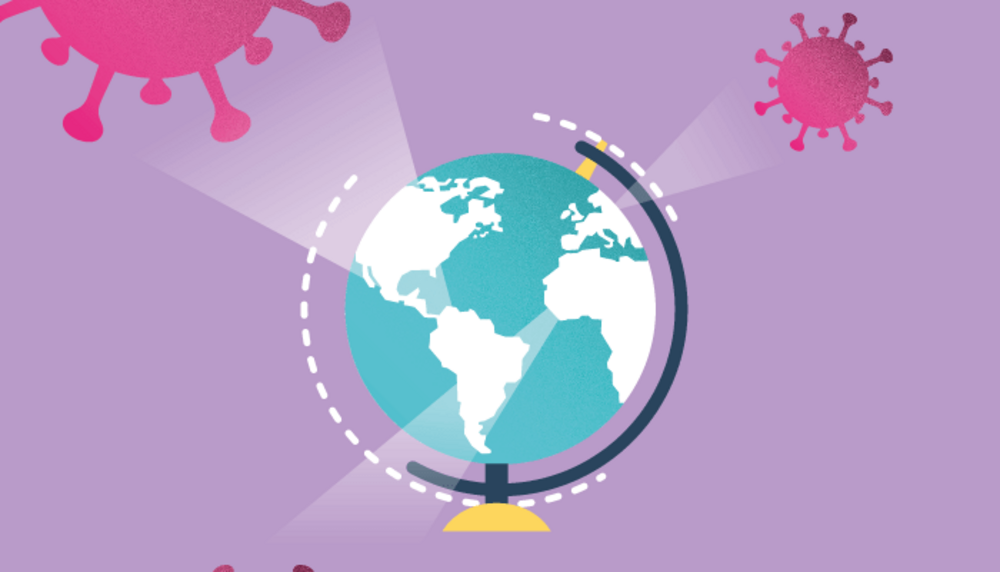 Subscribe to The Medicine Maker Newsletters
WHO, "New WHO estimates: Up to 190 000 people could die of COVID-19 in Africa if not controlled", (2020). Available at https://bit.ly/2TFtllS
COVID-19 Clinical Research Coalition, "Global coalition to accelerate COVID-19 clinical research in resource-limited settings," The Lancet, 395, 1322-1325 (2020).
IDDO, "About IDDO" (2020). Available at www.iddo.org.
WHO, "Access to COVID-19 Tools (act) Accelerator" (2020). Available at www.who.int.
About the Author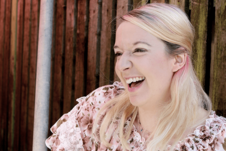 Stephanie Sutton