Business & Regulation
Supply Chain,
Clinical Trials,
COVID-19
Airplane Blues
With many planes grounded, strict travel bans, and stay at home orders enforced in many countries, how is the clinical trials industry recruiting patients, conducting studies, and distributing products in the thick of the COVID-19 pandemic?
James Strachan | | Longer Read
The COVID-19 pandemic has disrupted the lives of many millions and shut down some industries. Pharma has felt the impact, but continues to work hard to ensure patients receive the medicines they need. When it comes to clinical trials, major disruptions will surely result in fewer therapies flowing through the trials pipeline – and fewer therapies mean more patient suffering. At the same time, we must not forget the patients participating in the trials who may benefit greatly – especially in fields such as oncology where an experimental treatment may be a patient's last option.
The pandemic poses serious questions to companies keen to continue their clinical trials. How can the industry ensure the supply of raw materials and delivery of clinical materials continues unabated? What can be done to get around the limitations on patient visits for scheduled study assessments and procedures?
Time to get creative
According to Alex Guite, Vice President of Services and Alliances at World Courier, clinical trials are complex at the best of times. World Courier has handled the logistics for over 500 clinical trials in the last year, and Guite is responsible for products that fall out of the companies' immediate core – regular small molecules and biologics. "Certain products are sensitive to temperature, which means you need preconditioned packaging in the right place at the right time," he says. "But you might also need to deliver the product to the patient at a specific time for infusion in the case of cell therapies. When you're moving across international boundaries, we have to make sure our customers have the right documents to get through customs. The regulations are also constantly evolving and differ from country to country."
Unsurprisingly, the widespread lockdowns have compounded the challenges – in particular, as a result of the dramatic reduction in the number of commercial flights. "We've seen a massive contraction in air freight capacity," says Guite. "We use the bellies of these passenger planes but, for some airlines, over 80 percent have been grounded." Guite compares the situation to the 2010 volcanic events at Eyjafjallajökull in Iceland, which caused a similar contraction. "At that time, we had to look at alternative carriers to get products across the Atlantic – and we're doing the same now. But with COVID-19 it's like we've got volcanoes erupting across the globe simultaneously. Added to that is a public health emergency, like we saw with the Ebola outbreak in 2014 and 2016, which makes certain areas even more difficult to serve."
We've always been carrier agnostic, which has helped us in our ability to pivot and use alternative carriers that we wouldn't typically use. However, we have found that there's a lot of extra work required to check flights and ensure they're running
Fortunately, World Courier has not had to turn down a clinical shipment so far during the pandemic. How? "In a word: flexibility," Guite says. "We've always been carrier agnostic, which has helped us in our ability to pivot and use alternative carriers that we wouldn't typically use. However, we have found that there's a lot of extra work required to check flights and ensure they're running. This is especially so for the few remaining passenger flights we're using. Our teams have to be quick to respond and figure out a new route – potentially involving additional flight legs."
The company also had to respond quickly during the early stages of the outbreak when travel restrictions were being put in some places, but not others. "When the US announced that there would be restrictions on people and products coming from some European countries, excluding the UK, we quickly began routing things through London. When the UK was added to the list, we then looked at Canada. Of course, even Canada is now restricted," says Guite. "The situation has also been a real challenge for our teams on the ground. The amount of time it takes to process a shipment has increased; some teams are reporting that it is taking up to three times longer per shipment. This is a credit to our teams who have navigated these challenges and continue to connect life-saving therapies to patients."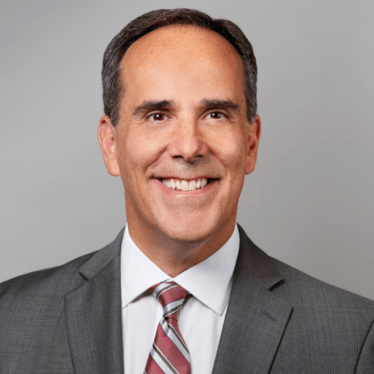 According to Sascha Sonnenberg, Global Head of Business Development, Sharp Clinical Services, many companies have been struggling to find accurate, up-to-date information on the extent of lockdowns and border shutdowns in different countries. "Some companies were receiving information from different sources and not all of it was accurate," Sonnenberg says. "For example, our contacts at one company believed that Serbia was completely shutting down its borders and that they wouldn't be able to import into the country. But in actual fact there were a number of freight flights available. Accurate information is crucial when it comes to making the right decisions on the ground."
Merck (Merck Group) has also had to respond quickly and creatively to reroute supplies, according to Chris Ross, Head of Life Science Integrated Supply Chain Operations. "A good example was when India went into lockdown. One of the critical raw materials that we use to manufacture a critical product in Switzerland for a customer comes from an Indian supplier. To provide this critical Active Pharmaceutical Ingredient to our customer, the Switzerland manufacturing site needed a shipment from the India supplier as soon as possible. We had to involve the Swiss and Indian embassies, government officials, compliance and supply chain leaders, as well as our site leaders in Switzerland. Fortunately, once the critical nature of the material was understood, the doors opened and we were able to move the product from the supplier to Mumbai Airport. Within a few days, it arrived at our site in Switzerland. Admittedly, we're not facing problems of that scale every day, but it does illustrate that this pandemic has forced us to think creatively and leverage our entire global supply chain network to make things happen."
Ross has also needed to deal with the lack of commercial flights. "We've had to secure far more cargo aircraft than we have in the past – which others are also doing of course," says Ross. "There does appear to be enough to go around because so many other industries have shut down – freeing up space – but there has been an increase in freight rates. Increased cost is a challenge we're having to deal with and it does tend to be a little slower. The good news is that we are able to access the capacity that we need."
However, he is concerned about how capacities may be affected as more industries get back up and running. "We're going to start to see more and more people coming back to work and economic activity increasing, but we're not necessarily going to see much commercial air travel," he says. "We're going to keep a close eye on how this will impact the availability of cargo aircraft."
Merck has looked at sea freight as another option. "Speed and delivery times aside, there are challenges in terms of the quantity of containers – and the materials that are used for storage are not always up to scratch," he says."But it is absolutely an option that we are increasingly considering."
Quantifying the impact
Companies may have been pulling out all the stops to maintain the flow of clinical materials for trials that are continuing to take place, but some trials have had to stop for other reasons, such as the lack of available patients for recruitment.
"Healthcare systems across the world have been put under enormous pressure," says Sonnenberg. "And, in some cases, they have had to shut down clinical sites to divert resources and people, especially nurses, towards fighting COVID-19. In addition, patients may be unable or unwilling to travel to sites that have remained open."
Medidata analyzed over 4,500 studies and 180,000 study sites to determine the impact of COVID-19. In their most recent analysis, they found a 74 percent decrease in the average number of new patients entering trials per study-site year-over-year during the first two weeks of May (1). In oncology specifically, a Cancer Research Institute survey found that, in the USA and Europe, patient enrolment in active oncology clinical trials was down (see infographic: The Impact in Oncology); only 20 and 14 percent of institutions were continuing to enrol patients at the usual rate in these two regions, respectively (2). For ongoing trials, respondents identified "patient care" as one of the top three factors causing the most difficulty for patient enrolment. In addition, nearly 60 percent of investigators reported a "moderate" or "high" impact on patient visits (delayed or cancelled), and the majority (~80 percent) of respondents anticipated that protocol deviations would cause unresolved queries, such as incomplete patient visit data.
Looking at individual companies, Pfizer, Merck & Co, Enanta, Bristol Myers Squibb, Eli Lilly, Provention Bio, Galapagos, and Novartis have all announced that they are pausing the launch of some new studies and enrollment in some ongoing studies (3, 4).
"There were a whole range of factors involved, including therapy indication (companies have done their best to keep potentially life saving treatments, or those for which there are no alternative treatments, going during the pandemic)," says Sonnenberg. "But a big determinate was whether or not they had built up the experience over the past few years to roll out decentralized and virtual trials."
The decentralized approach
In simple terms, decentralized trials, sometimes executed by telemedicine, are conducted remotely; the participant remains at home, with clinical materials delivered directly.
World Courier was already seeing a trend towards direct-to-patient trials before the virus hit. "They were already growing in double figures," says Guite. "We're even seeing advanced therapy trials being conducted at home, where a nurse would visit a patient's home, administer the therapy by infusion, and check for adverse reactions."
The main advantage for sponsors is that it can be much easier to recruit participants. "It's far more convenient and easier for a patient to fit around their work, kids or school life – we find that the retention of patients tends to be higher," says Guite.
And from an economic perspective, a decentralized approach makes sense because faster recruitment and greater retention means reaching endpoints sooner. "If you can cut months, even years, from your development timeline, the economics stack up even if the logistical costs are higher," says Guite.
The advantages – especially during lockdown – are clear but, according to Sonnenberg, experience counts: "I've been watching the trend towards decentralization over the past six to seven years, and a number of larger sponsor companies have incorporated elements of virtual trials into their standard protocols. Those companies are performing extremely well in the current climate because they have the experience and the protocols in place – they've got a big head start on those starting from scratch."
Whatever the level of experience, there are a number of challenges when rolling out decentralized trials. For example, from a logistics perspective, Guite points out the difficulties of defining a delivery date. "When you're involving a nurse, whose time has to be paid for, it is critical that the timing of your delivery is perfect," says Guite. "Companies can benefit from a logistics partner who has a robust method of retrieving information, managing freight handlers, and so on."
We're even seeing advanced therapy trials being conducted at home, where a nurse would visit a patient's home, administer the therapy by infusion, and check for adverse reactions.
Data privacy also requires extra consideration. "Companies really need to think about the integrity and security of the tools they're using for electronic records, as well as the accuracy and precision of any remote sensors used to take measurements," says Guite. Recent laws, such as California's Consumer Privacy Act and the European Union's GDPR, set a high bar for data to be considered "de-identified." According to Deven McGraw, General Counsel and Chief Regulatory Officer at Ciitizen Corporation, such legislation makes mobile consent more challenging because of the amount of information that must be provided to potential participants (5).
"GDPR in the EU is more strict than the US equivalent," says Sonnenberg. "I believe quite a few companies have decided to put trials in Europe on hold rather than adopting a decentralized approach because of regulatory hurdles. Another factor is the lack of harmonization throughout the EU," he says. "We found it quite challenging to deal with different regulations and restrictions; some said you should consider not conducting a trial; for example, the UK government stopped universities from engaging in clinical trials unrelated to COVID-19. Other countries have been clearer in how to continue."
The way clinical trials are conducted in the EU is set to change when the Clinical Trial Regulation (Regulation (EU) No 536/2014) comes into force later this year. The Regulation harmonises the assessment and supervision processes for clinical trials throughout the EU, via a Clinical Trials Information System (CTIS) "The new Clinical Trial Regulation in the EU would mean that companies could apply for a clinical trial in one country and conduct the trial in all EU countries, but that element is not yet active," says Sonnenberg. "I think this would have helped simplify things."
Sonnenberg also points out that there are ethical questions that companies have had to deal with; namely, should they employ a nurse to carry out clinical trial duties as part of a decentralized trial during a pandemic, when healthcare systems are already stretched to their limits? "Often you will need a nurse to perform measurements or administer a therapy," he says. "But we made a decision, despite the demand, not to hire any new nurses during the pandemic, as it would mean taking from the public healthcare system."
But in the future, increasing the number of decentralized trials may take pressure off healthcare systems and trial sites. "Even in normal times, healthcare systems can struggle to accommodate large numbers of clinical trial participants," says Guite. "Decentralized trials can help ease that burden."
No going back
Overall, Guite has been impressed with the way companies new to the decentralized approach have coped during the pandemic. "Companies have had to shift very quickly and, in most cases, have dealt with the challenges effectively." And so, moving forward, both Guite and Sonnenberg believe that decentralized trials will become more commonplace. "The pandemic is accelerating an already established trend in this direction," says Sonnenberg. "Companies are learning a lot at the moment and will come out of the pandemic with the confidence that they can perform a decentralized trial." He raises the example of Boehringer Ingelheim. "Before the pandemic, they didn't have a great deal of experience with decentralized trials, but in recent months they were able to switch 15 trials over to a direct-to-patient model. And from what I've heard from the clinical operations team, this will remain part of their approach going forward."
Adds Guite, "Patients, physicians and sponsors are now far more familiar with decentralized, direct-to-patient trials, and will be much more likely to consider them for future trials. I can't see things going back to the way they were."
Patients, physicians and sponsors are now far more familiar with decentralized, direct-to-patient trials, and will be much more likely to consider them for future trials. I can't see things going back to the way they were.
Guite also thinks that companies will do one of two things going forward. "Either they will consider decentralization as an integral part of the protocol from the beginning, or they will have plans to shift patients from a site to their home over time," he says. He also thinks hybrid trials will become increasingly popular, which would involve a mix of site visits and home elements. "It may be that it's different for each patient, depending on their needs."
Meanwhile, Sonnenberg thinks the trend towards decentralized, direct-to-patient trials will go hand-in-hand with just-in-time, on-demand trials. "Clinical trial materials would be held at a central site and could be labeled, packaged and dispatched immediately to patients – at their homes," he says. "This would optimize how companies use their inventories and lead to significant savings. However, it will probably result in a reduction in the volume of packaging manufacturing runs, but a higher number of packaging requests, which means Clinical Research Organizations will need to be far more flexible in the future."
In terms of other trends, Guite says that companies will give contingency planning a much stronger focus after the pandemic. "And when they select their partners – especially their logistics partners – companies will be looking at their track record during the crisis."
Ross agrees: "Business continuity plans have to be in place at all of your sites, and you need to know how to react and mobilize in a situation like his. Next time, it might not be a pandemic, but you need systems in place for how to keep employees safe, protect public health, and keep your operations running – in that order. This has always been of critical importance, but I think COVID-19 will serve as a pertinent reminder."
Beyond clinical trials, Ross wonders if and when commercial air travel will return to normal, and whether companies will go back to relying on the sector to be able to ship materials. "We'll have to see how that pans out, but it looks as though a permanent change may have taken place."
"The speed at which the industry was able to transition from passenger aircraft to freight aircraft, including some regulatory workarounds, has been incredible," says Guite. "To be able to do that and maintain capacity, while also shifting many trials over to a direct-to-patient model shows that the industry is far more nimble than anyone thought."
Responding to a Crisis
By Chris Ross, Head of Life Science Integrated Supply Chain Operations at Merck Group
We realized quickly what was happening in China and then in Europe. Our first step was to create business practices that we could build on over time. As a global organization, it was critical that we empowered our distribution teams to take quick action. But we also needed a central yet flexible plan that individuals could follow – a plan that could evolve and incorporate learnings from across the global network. We have regular virtual meetings with leaders from across the network so that they can talk about their situation, including what they have put in place and what they learned from it.
A central factor was ensuring the safety of our staff; for example, how to screen people entering facilities and ensure we have the right protective equipment, and testing. There have been shortages, but we have found ways to ensure people in the most critical areas are being tested for COVID-19.
We've been very happy with how we've managed the safety of our employees while maximizing output. But, as you can imagine, even with such measures in place, none of our sites are working at 100 percent of their usual capacity – and some sites are more active than others. We've also found that demand for certain products – particularly around the materials we provide for vaccines, antiviral therapies and testing – has been much higher than ever, which has had a big impact on some sites. Now, we must look at how we can grow to meet extra demand by adding resources and people to the plants in those critical locations. Normally, these kinds of expansion plans would be put out a year or two in advance, but we're having to move much faster, which adds another layer to the challenge.
Having a Plan B… and C
With Ricci Whitlow, President of Clinical Supply Services at Catalent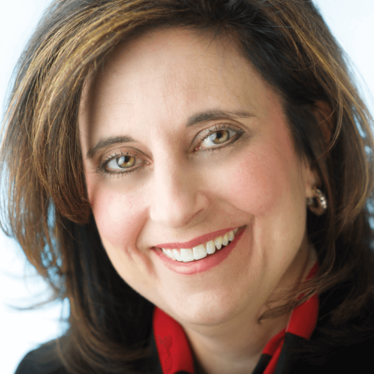 How is the company responding to COVID-19?
To address the impact of the outbreak, we formed a multi-disciplinary Coronavirus Response Team, made up of senior leaders and reporting directly to John Chiminski, our CEO. While continuously monitoring the global situation, this group is charged with executing mitigation activities whenever and wherever required.
Given that the governments of many of the countries within which Catalent operates have deemed the company's work to be essential, we have maintained full employment, and taken action in line with national and local guidance to both ensure the safety of employees, business partners, and protect supply to patients. Recognizing that employees who were needed on-site faced additional challenges in coming to work, the company paid a "Thank You" bonus to laboratory, development and production employees at more than 40 global facilities.
What kind of impact is the pandemic having on your supply chain and business operations?
Early on in the outbreak, we looked at our operations and supply chains, even working with suppliers to consider their supply chains too – this remains an ongoing process and, to date, we have not identified any significant risk, delays, or concerns that may have a substantial effect on delivery of products or clinical trial supplies.
Safety measures implemented (in line with guidelines issued by the US Center for Disease Control and Prevention, the World Health Organization, and local authorities where our company operates) include re-emphasizing good hygiene practices to all, significantly restricting visitor access to sites, reorganizing workflows where permitted to maximize social distancing, limiting employees to only business-critical travel (where permitted by local government policy), facilitating safer alternatives for travel to and from work, and, wherever possible, employing remote-working strategies.
Globally, around a quarter of our workforce has been able to work from home, and we've put a COVID-19 response plan in place to manage any impact of the virus on employee health, site operations, and product supply too. This aspect includes immediate assessment of the health of employees reporting symptoms, comprehensive risk assessment of any impact to quality, additional cleaning protocols, and alternative shift patterns to compensate should fewer employees be available or able to work in a given area, while still respecting social distancing.
We've also adopted specific procedures to mitigate the risk of any potential disruption to ongoing operations – these include expanded safety stocks of raw materials and personal protective equipment (PPE) across networks, as well as ongoing monitoring of suppliers' stock levels to assure future deliveries.
What about clinical supply, specifically?
The pandemic has really highlighted the need to not only have a plan A, but also a plan B – and even a plan C – at the ready to respond to unforeseen challenges that could impact clinical studies. Before the outbreak, we were already supporting customers who needed help identifying, addressing and planning for variability in their supply chains with more flexible distribution services, including direct-to-patient clinical supply, to better meet the needs of their patients and the clinical trials of the future.
The pandemic has increased interest in the use of virtual clinical trials because sponsors have had to quickly react and adapt their logistics and trial operations to reduce or eliminate in-person clinical site visits. Even in some countries where previously direct-to-patient distribution was not allowed, such as China, governments are recognizing the critical need to keep studies running, and temporarily allowing patients to receive medications at home to support social distancing efforts.
What lessons have you learned from the ongoing impact on supply chain operations?
Several lessons have been learned from the impact of COVID-19 on clinical trials globally, but all ultimately boil down to three essential truths – always be prepared, stay vigilant, and be flexible. For example, business continuity planning to identify and qualify redundant suppliers, and model potential "what if" scenarios should always be a serious planning exercise versus a paperwork exercise. The ability to overcome logistical challenges means keeping distribution needs a priority so that workarounds to transportation challenges, such as country lockdowns, can keep supplies flowing to patients – the flexibility and courage to try new approaches can be invaluable in times of uncertainty.
Expediency is also absolutely necessary when managing a crisis in real-time, and trusted supply chain partners can and should become part of your early warning system to extend your own network of eyes and ears – for example, we were notifying customers in January of the trouble brewing in China and its potential impact on their studies well before most of the rest of the world was reacting. Learn from the successes and failures of those around you and weave those experiences into your framework as you evaluate potential courses of action and your own response to supply chain threats. And above all else, while the rest of the world may be shutting down, your business may be working harder than ever to keep the supply chain up and running – never lose sight of the importance of the human component of the supply chain: keeping your employees engaged and motivated is critical.
What's the likely long-term impact on clinical trials?
The continued loss of life is tragic, but I am hopeful that the worst of the COVID-19 pandemic will soon be behind us. As the world begins to regain its rhythm, the pandemic should continue to serve as a powerful reminder that future challenges with the potential to disrupt clinical trials will always be out there. It could be another global pandemic or a natural disaster, but there will always be something that threatens to disrupt the status quo. As an industry, we should always be innovating, looking for alternatives to do the work we do better, faster and smarter, and with an eye towards building a supply chain that is more flexible. For sponsors today, this could mean adding a provision for direct-to-patient clinical supply to study protocols – just in case it is ever needed – even for just one patient. Proactive contingency planning should be a given in every clinical supply plan too. As for the longer term impact of COVID-19, it has accelerated the use of remote or virtual studies at a faster pace and more broadly than would have occurred without the present day challenges. For patients and the future of clinical trials, this may be a good thing as it will help us collectively move towards new improved ways of conducting life-changing research.
Receive content, products, events as well as relevant industry updates from The Medicine Maker and its sponsors.