Business & Regulation
Profession,
Dosage Forms
How Medicine Can Highlight the Markers of a Civilization
Our priorities paint a picture of who we are, and that's as true in RNAi medicine development as it is elsewhere in life
Angus Stewart | | 8 min read | Interview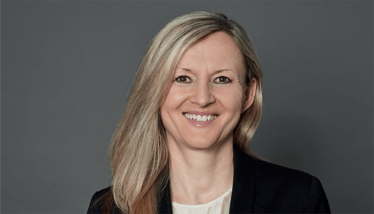 Kasha Witkos is the head of Alnylam's international division, which puts her in charge of operations across Canada, Europe, Japan, Australia, and New Zealand. Her company's mission is to develop RNA interference (RNAi) medicines for diseases that have limited and inadequate treatments. We spoke to her about this work, her own career, and how each has intersected with questions around rural poverty, prison healthcare, island populations, visions for the future, and the values that constitute a civilization. Sound a little grandiose? Read on to find out how all these lessons link up.
Did you always want a career in pharma?

At first, absolutely not! When I began planning my future, I was barely aware of the pharmaceutical industry. Instead, I was on the path to my (then) dream – becoming a physician. This led me to move from Europe to North America and, in the US, I ended up switching to genetics. I trained as a scientist and did my first work at the University of Colorado and at Northwestern University Medical School in Chicago. During those years, I realized that 24/7 research was not for me. I wanted to serve patients and make more of a difference than is possible from a lab. When you're a researcher, you often don't see the fruits of your labor. So I began searching for pharma jobs and eventually moved into the industry.
What did your early pharma jobs teach you?

I started out in roles that probably no longer exist today. My very first job was a field-based role, working directly with physicians, nurses, and hospital administrators. It was partly scientific, partly medical, and partly commercial. It helped me understand the full gamut of the various roles people play across all of medicine, how the ecosystem works around the patient, and how important it is to connect the different parts of that ecosystem.
My early work in the US had its own multidisciplinary dimension, too. I've worked across specialties and setups – from very small clinics in rural California to university centers in San Francisco to supporting physicians inside correctional facilities. I've seen extremely organized healthcare systems in huge university hospitals kitted out with all the very best equipment and manned by the very best professionals and I've seen tiny medical centers in the nation's impoverished backwaters.
This taught me not only about the complexities of healthcare systems, but also about how the complexities of society affect those systems. I learned that, to treat patients, you need to place a serious focus on external networking and collaboration.
What was it like working in correctional facilities?

To enter, I first had to secure a number of approvals. It was horrendous. Some of the facilities I covered were very strict; these were for lifelong prisoners. However, I was glad to see that even these prisoners have access to modern, innovative treatment options. I appreciate being given the opportunity to enter that place and support that access. I would say that the way we handle our obligations to such populations, despite their crimes, is one of the markers of civilization.
Across your career, what emerging innovations have caught your eye?

I'm a geneticist by training so, for me, the field of gene silencing and RNA interference is absolutely fascinating. It is amazing how we can harness a natural biologic process called RNA interference – that regulates gene expression by "interfering" with messenger RNA – to "silence" or turn off the production of specific genes that cause disease or that contribute to disease. The delivery methods have proven challenging but, in our lifetimes, we are seeing the dream become a reality. For example, bringing short interfering RNA into liver cells was very difficult, but researchers across the world overcame the challenges. I studied and worked on the process for years as a geneticist – and now I can see it applied in the clinic and meet real human beings who have benefited from these therapies.
We may all be too old to see a wave of cures arrive in our lifetimes, but we're willing to work to benefit the people who will come after us.
Which unmet need do you think about the most?

I connect most with rare diseases. Scientists have estimated that there are around 7,000 rare diseases, some of which we class as "ultra-rare." Of these, I think 95 percent have no treatment or no foreseen treatment. Many patients with these conditions have unmet needs and many of these conditions – especially the ultra-rare ones – are genetic in nature, which means they often impact the patient from the earliest days of their lives. I think we could massively improve a great number of lives by cracking the code.
For families who have a child with a rare disease, there is often not only no cure, but no treatment – only palliative and supportive care. We call these diseases "rare," but when one is harming your family, it doesn't feel rare at all; it's right in front of you. Worse yet, these conditions can often be passed down from one generation to the next.
As medicine makers, we can find some hope in the fact that, in the world of rare diseases, you can apply learnings from one disease to a broader range of conditions. We can also be glad that the relevant patients are highly engaged with clinical trials; in my own work, I can say that we've never had problems with trial recruitment. Across patients and researchers, there is a serious commitment to the next generation. We may all be too old to see a wave of cures arrive in our lifetimes, but we're willing to work to benefit the people who will come after us. This willingness is another one of the markers of civilization. These are the kinds of endeavors to which we should be committing our resources.
Alnylam has a diverse leadership team. Does that influence its approach to drug development?

Every angle of diversity is important, and diverse identities within a company's leadership can help reinforce diversity of thoughts, views, and experiences. It's key, too, that our organization's workforce reflects the diversity of the patients we serve. This internal diversity influences how we conduct everything from research and clinical trials through to access.
We try to be proactive in ensuring that our clinical trials include the endemic populations we serve in each disease area. Most ultra-rare diseases are genetic, which means they can become widespread in "founder" populations in which a small number of "forefathers" give rise to an isolated population with a very limited gene pool. Among such populations, there is a strong chance for an increased number of individuals to be born with rare diseases. For example, hereditary transthyretin amyloidosis (hATTR) appears in large endemic regions of northern Portugal, northern Sweden, and northwest Ireland. Islands are also common sites for endemic rare diseases – for example, Majorca, Sicily, Japan, and the Caribbean.
Across the next decade, I hope to see innovation everywhere.
All of this means that, when we run our clinical trials, we need to ensure that these populations are properly considered and represented. One way we achieve this is through collaborations with specific institutions that can help us augment our samples. We also make sure that we begin speaking to the relevant patients early on in a manner that is fully compliant, but also meaningful for them. We want to find out what matters to patients in each specific disease area.
2023 is here – but how would you like pharma to look when 2033 arrives?

For me, it has to be about service and partnership. We need to work as partners with the various stakeholders in each of the countries where we operate – and this means forming partnerships with regulators, payers, and the medical community. Along those lines, I also believe that public–private partnership is one possible future for pharma. We have some great examples, such as our partnership in the UK Biobank, a large-scale biomedical database and research resource, and the inclusion of one of our medicines in the first value-based agreement under the Orphan Drug Access Protocol (ODAP) process in the Netherlands.
Across the next decade, I also hope to see innovation everywhere. I think COVID-19 taught us many things. It told us, for example, that care provision can take place at home – that medical consultations via tools such as Zoom are feasible. We need to consider how these technologies will evolve and how we will evolve with them to support patients and optimize our healthcare resources.
What role do you think RNAi will play in that future?

Here, I'm not modest. I really hope that RNAi will be the field's next big "future technology." The full potential of gene therapies still lies some way off because we don't know enough about their long-term consequences yet. Right now, we are at the start of an RNAi revolution. So far, these therapies have only penetrated the liver, so don't get me wrong – it's clear that we are only at the beginning. That said, at Alnylam, we already have a technology that can silence any gene in the genome – and therein lies enormous potential. The next step will be successful penetration of other tissues: the lungs, muscles, and central nervous system, to name a few. This will be our greatest challenge, but I also believe it is the future. It's a good reason to get excited!
Receive content, products, events as well as relevant industry updates from The Medicine Maker and its sponsors.