Business & Regulation
Digital Technologies,
Technology and Equipment
And the Supreme Innovator Is…
Read on for the full results of The Medicine Maker 2021 Innovation Awards
Angus Stewart | | News
The votes came in, we tallied them, and now we have our winner: Nuvolo Connected Workplace – Calibration. It seems the software engineers have come out on top this year, so congratulations to all the coders at Nuvolo!
The annual Innovation Awards are a longstanding tradition here at The Medicine Maker. Each year, you nominate (and we handpick) the very best new technologies in pharmaceutical development and manufacturing, then we reveal our list of finalists and put it to a vote. It's a great way to champion the machines and modules that are pushing the industry forward. In late 2021, we published a list featuring our latest finalists, and next it was entirely up to you – the readers – to choose the winner by ballot.
Grand winner: Nuvolo Connected Workplace – Calibration

Perhaps it's no surprise that you voted Nuvolo's tech right up to the top spot. In the wake of the COVID-19 pandemic, the importance of efficiency and resilience remains burned into the industry's collective consciousness. And in a world swinging from crisis to crisis, disparate systems and segregated spreadsheets are nobody's friend. The Connected Workplace – Calibration software offers companies the means to centralize their plans, schedules, and documentation for equipment calibration, easing the administrative burden on maintenance and quality teams, while also cutting down on errors and grievous waste of the most valuable resource in the world: time.
Watch this space; we'll be publishing a longer piece on Nuvolo's system very soon.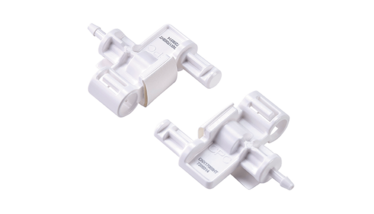 Runner up: CPC's Micro CNX Series Connectors

These aseptic connectors connect tubing in small-format assemblies, and ask no more than a simple "pinch-click-pull" of their users: a "pinch" to remove the protective cover, a "click" to join the connector halves, and a "pull" to lift the protective membranes. This is a solid improvement from traditional tube welding, which demands more steps, greater precision and – according to CPC – is four times slower than their tech. Aseptic connectors also take tube welders and their associated costs out of the equation, and can be incorporated into pre-made tubing assemblies.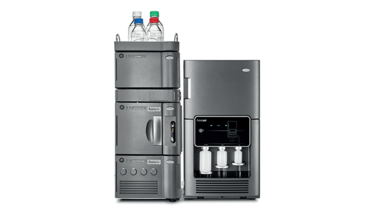 Runner up: Waters' BioAccord System with ACQUITY Premier

This system is designed to solve the prime problems of cost and complexity faced by all biopharma companies taking a crack at liquid chromatography-mass spectrometry adoption. The BioAccord System does this by eliminating analyte-to-metal surface interactions, simplifying the detection of critical quality attributes using high-quality mass spectral data, and boosting the recovery of hard-to-detect sample analytes and assay-to-assay reproducibility. The software uses machine learning to allow the system to monitor its own performance, helping to improve productivity by maximizing system uptime and minimizing reanalysis.
Receive content, products, events as well as relevant industry updates from The Medicine Maker and its sponsors.