Business & Regulation
Business Practice,
COVID-19
Big Pharma: Heal Thyself
Pharma hasn't always covered itself in glory – but as the world scrambles for viable COVID-19 interventions, it has a rare opportunity to rebrand
Barry Silverstein | | Opinion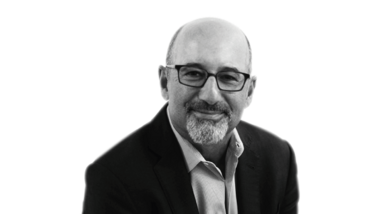 Pharmaceutical companies have a troubled reputation, with momentum building up to crisis levels in recent years. From the opioid scandal and excessive executive remuneration packages to criticism of drug prices and controversial direct to consumer (DTC) advertising practices, pharma brands have felt the heat from all sides. Though there are no doubts about the advances these companies make and their commitment to science and health, their reputation is one of profits first and people second. In other words, the good that pharma does is often lost in the quagmire of negative coverage.
Combating the coronavirus offers big pharma a chance to change perceptions – if companies have the will to do so. It is an opportunity to reframe the conversation, but it will require a shift from profit to people. They will need to be prepared to be more transparent in the way they operate and to speak as a corporate brand, not just a collection of individual products bombarding consumers with advertising and promotions for new, expensive drugs.
As we all face the most visible healthcare threat in recent memory, these businesses should showcase their extraordinary innovation and scientific expertise. The spotlight can be moved onto the breakthrough drugs they bring to market – how they extend the lives of people with cancer, the incredible achievement of making HIV a manageable condition, and the ongoing research into Alzheimer's.
As the race unfolds for a COVID-19 vaccine, pharmaceutical, biotech and life science companies are at the vanguard of helping the world come out of this healthcare emergency. These are the inventors and innovators who are most likely to provide the answer to our current crisis.
Pushing the boundaries of R&D in this context gives pharma companies the chance to rebuild their brand reputation – which also builds value. The S&P 500 pharmaceuticals, biotech and life sciences index has outperformed the broader S&P 500 index this year, while the Nasdaq biotech index has done the same.
Pharma companies have generally ignored their corporate brand – and hence brand reputation. The only pharmaceutical brand to make it into Interbrand's Best Global Brands ranking is Johnson & Johnson (and that's because of its consumer products, such as Johnson's Baby). To change their reputation, these firms need to lean into their corporate brand, expressing their mission and purpose, something they have generally shied away from. They must place more emphasis on people – inspiring employees, health care providers, and the public, in addition to their investors.
But companies must also tread carefully. Even where successes are achieved, it can be easy to mishandle the situation and risk doing damage to brand reputation. Transparency is vital but with it comes scrutiny. And younger consumers will evaluate good business practice in different ways to previous generations.
Healthcare was a central issue prior to COVID-19, and that has only been reinforced. But, at least in the US, the current healthcare system is simply not sustainable; it's too expensive, too many people lack insurance, rural hospitals are closing, Medicare is not being funded sufficiently, and we have falling life expectancy in segments of our population. In my view, Big Pharma should take the lead, rather than waiting for government mandates.
With several COVID-19 vaccines on the horizon – and some indeed approved – the industry is acting as a national (and international) service, demonstrating the positive value of innovative thinking. Whether pharmaceutical companies can maintain and build on this unique situation remains to be seen.
Companies must be brave, seize the opportunity, and strike a new tone. Big (brand) pharma has never been in better health; the time is now!
Receive content, products, events as well as relevant industry updates from The Medicine Maker and its sponsors.