Business & Regulation
Supply Chain,
Bioprocessing - Upstream & Downstream,
COVID-19
Building Resilience in the Supply Chain
How to keep logistical wheels spinning in the face of adversity or change
sponsored by Thermo Fisher Scientific
The COVID-19 pandemic continues to have far-reaching consequences on our daily lives, forcing us to re-think many aspects of our routines that were previously taken for granted. As one key example, we've seen how, quite suddenly, a forced change in our lifestyle broke supply chains of domestic products. Scale this up to a global industrial level, and supply chains across the world, in all sectors, found themselves fighting a rear-guard battle to keep the wheels spinning and maintain supplies to customers.
Here, we catch up with Christine Callahan, Vice President of the Global Supply Chain for Life Sciences and Bioproduction at Thermo Fisher Scientific, about how suppliers and customers need to reimagine their business models and relationships to succeed in these challenging times.
Most companies give a nod to disaster planning, but perhaps now we need to re-evaluate these plans more often. We need more scenario-based alternatives to remain flexible enough to cope with the impact imposed by a pandemic.
How has the last 18 months affected the management of global supply chains at Thermo Fisher Scientific?
COVID-19 has challenged the logistics of supply in every industry. Transportation, import and export procedures, and the general handling of goods has become increasingly complex. New factors continually emerged, and legislation has slowed things down. Access to raw materials was strained, staff levels at factories became critical, and operational processes – even down to planning access to the canteen – were immersed in protocol! Companies have had to become resilient fast.
One challenge directly resulting from the changing working conditions of the pandemic has been recruiting the right blend of talents across the various functional aspects of the group. Putting the right people in place is key to the success of any business. Like any other company, we suffered from the stresses of staff shortages, changes in shift patterns, cleaning protocols, demands from home life, and so on.
However, despite the challenges, I've found that there has been a "silver lining" to it all. The COVID-19 pandemic has provoked a deep re-think of supply chain management – and we, at ThermoFisher Scientific are heavily invested in finding the right solutions for our customers. Hard challenges emerged very quickly from the health crisis, but that can be viewed as an exciting time too in some ways. The last year has been rich in experiences, and though there has been a lot of urgent actions to ensure commitments were kept, we have had to react, adapt, and proactively change – from increasing our infrastructure and capabilities, through to finding better ways to work with our customers.
Are there any challenges specific to the bioscience industry?
Pre-COVID-19, the bioscience industry generally was not overly focused on the supply chain. The industry is driven by the opportunity to have a meaningful impact on patients' health and lives. This viewpoint is fantastic, but despite the supply chain being very much part of the story, it's an aspect that only seems to stand out when it breaks. The bioscience industry has grown from smaller companies, who often become attached to particular suppliers and are generally nimble enough to navigate around supply chain interruptions of a smaller scale. As these companies have grown, however, they may not have evolved their perspectives on the supply chain or adjusted supply chains to meet the needs of the growing company. Of course, the massive impact of COVID-19 on supply chains has now brought these weaknesses to the forefront.
Demand planning in this sector also has always had its challenges. Determining what the customer really requires can often be a struggle, and certainly demand planning is for the short term only. This reflects the inherent risk in the industry and the nature of uncertainty obscuring robust forward predictions.
How has Thermo Fisher Scientific responded to the crisis?
The immediate answer is in building out capabilities. We have many factories across Life Sciences and BioProduction and are investing to scale up even further to support the continued growth in these industries. However, there is also much more that needs to be done to solve the problems faced by the industry. COVID-19 has been a catalyst – I could even say it has sparked a revolution – one that has forced us to think deeply about how we work and re-imagine processes from top to bottom.
Our expansion of operational sites was designed to achieve several things. We wanted redundancy in our systems to soak up the strain during a pandemic – or any other resource risk to a customer's supply chain. However, we were mindful to approach our expansion globally, so that customers can source their supplies from a number of different Thermo Fisher Scientific sites across the world, reducing supply timelines and potentially easing the complexities of transportation across countries and import/export procedures. COVID-19 significantly impacted upon lead times, and our new network of flexible capacity should mitigate some of those issues.
How have customer relationships changed?
We want to forge more profound relationships with our customers, such that we become integrated into their operations, like a new department of the customer's business. We want to begin this process early – and at a high level. Furthermore, we aim to foster transparent, fully collaborative relationships. We have a wealth of oversight that allows us to see trends and make good predictions of supply availability. For example, we can see variations in the marketplace early that may be invaluable to our customers. By working openly together, we can build better predictions for demand and, importantly, longer-term predictions that we can commit to meeting through our increased footprint and openness to buying-in greater stock.
Being involved in the planning stages with our customers also allows us to help with designs, promoting the use of more standardized components and improving the ease of supply. The greater standardization of components is something that would benefit the supply chain industry overall – but it requires acceptance by the customer first.
Importantly, we want our customers to think of us as their primary and secondary source for supply. Our flexible network of capacity provides this resiliency.
The pandemic has been a truly difficult time for people and businesses everywhere.
What can companies do to minimize risk in the supply chains?
Before COVID-19, the industry showed a single-source preference. Customers were, therefore, "backing a single horse." My top piece of advice: collaborate with your customers and your suppliers. Transparency and partnership has never been more important. Work together to build in optionality at the manufacturing network level and the component level. Review supply chain risks and create options in your supply base and by reviewing specifications. There is a lot of over specification inherent in the industry. Designing in wider tolerances and driving standardization will give greater options to the choice of components; therefore safeguarding successful maintenance of long-term supply. If you are thoughtful about your specifications, you can still protect your branding, intellectual property and comply with quality requirements, but give plenty of options for sourcing.
I believe that companies must change their approach sooner, be proactive, and learn from these difficult times. We need to look further ahead and use two or three year timelines. I would urge customers to let us help you with your predictions, so that we become part of your process and business.
How can companies future-proof supply chains against another pandemic?
Most companies give a nod to disaster planning, but perhaps now we need to re-evaluate these plans more often. We need more scenario-based alternatives to remain flexible enough to cope with the impact imposed by a pandemic.
I champion transparency and collaboration. If we can have open discussions early on and at a meaningful level company-to-company – and commit to a longer-term relationship, it means that we can set up bespoke lines of supply that we can better protect. I believe this change in mindset and outlook will benefit both suppliers and their customers. Moreover, the approach works equally well regardless of company size.
What kept you resilient throughout the pandemic?
The pandemic has been a truly difficult time for people and businesses everywhere. For me, the most meaningful part of my job is knowing that, every day, my team and Thermo Fisher Scientific as a whole are improving and saving lives. This simple thought inspires me and provides more than enough energy to keep me moving forward.
Click here to learn more about Thermo Fisher Scientific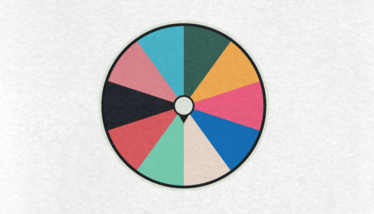 Receive content, products, events as well as relevant industry updates from The Medicine Maker and its sponsors.