Business & Regulation
Business Practice
Business-in-Brief
Criminal charges, drug pricing, and upgraded headquarters… What's new in business?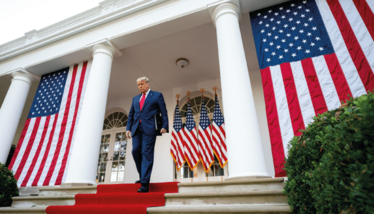 Purdue Pharma pleaded guilty to three charges concerning its role in the supply of OxyContin, bringing an end to its civil case with the US Department of Justice. The charges included two counts of conspiracy to violate the Federal Anti-Kickback Statute – a law that prevents the exchange of items or services for reward referrals – and one count of dual-object conspiracy to defraud the US.
Most Favoured Nation, a drug pricing policy, was set into motion in late November by President Donald Trump. The pricing model is expected to lower the cost of 50 prescription medicines in line with the prices paid by Europe's wealthiest nations. The policy will come into effect on January 1, 2021.
In line with a new 15-year plan, Roche's Genentech is expected to almost double its headquarters space to 9 million square feet. The upgraded sites will support the company's R&D and manufacturing needs, and will accommodate an additional 12,000 members of staff.
A collaboration between Gavi, The Vaccine Alliance, and the International Organization for Migration pledges to provide vaccinations for those affected by emergency or humanitarian crises, and encourage companies to consider those who may otherwise be missed in their COVID-19 responses. "Children from migrant, refugee, and displaced populations are too often overlooked when it comes to basic health care. This obviously becomes all the more important as we plan to roll out COVID-19 vaccines worldwide; we cannot allow these populations to miss out on what could be one of our best routes out of this pandemic," said Gavi's CEO, Seth Berkley, in a statement.
Receive content, products, events as well as relevant industry updates from The Medicine Maker and its sponsors.