Business & Regulation
Business Practice
Celebration of Design
Sustainable machinery wins iF Design Award
Maryam Mahdi | | Interview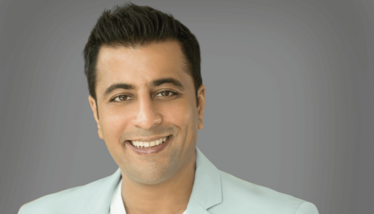 ACG has won an iF Design Award for its latest packaging machine, Karton X. The machine was developed to pack blisters, bottles, tubes, vials, and ampoules in secondary packaging, but also touts features that contribute to sustainability. ACG's Managing Director, Karan Singh, explains what the award represents for them and how the industry can become greener.
What does the iF Design Award mean to ACG?
The iF Design Award is coveted in the industry for excellence in design! Karton X, which belongs to our NXT range of machines, reflects our philosophy of designing and manufacturing high-quality, reliable machines. The design was inspired by the aesthetic design of stealth fighter-bomber crafts incorporating ergonomic handling with an intelligent human-machine interface. It was developed using recyclable and easy-to-clean materials.
How else are you implementing sustainable technologies?
We have followed three key initiatives to make our plants more sustainable and reduce their carbon footprint. For example, for the last several years, we have deployed technology to understand what is wasted in the manufacturing processes. AI and the Internet of Things have enabled us to make manufacturing contained, continuous, and connected. This has significantly optimized raw material use, reduced lag time, and enabled us to develop final products with fewer defects.
We have also invested in solar farms that harness renewable energy to operate some of our manufacturing plants and offices. And we constantly work toward environmental protection. An example of this is the way we use water in our facilities. For the 99 percent of water our plants receive, one percent goes through our Zero Liquid Discharge (ZLD) set up that treats effluents before release – preventing any potential harm to the environment. We use an engineering approach to water treatment at our ZLD plant, where all water is recovered, and contaminants are reduced to miniscule solid waste, which are not discharged in the environment.
Why is it important for pharma to invest in green and sustainable practices?
The reality of climate change is hard to ignore. We are also faced with the fact that the Earth's natural reserves and resources are limited. At the current rate of consumption, we will require 50 percent more food, 45 percent more energy, and 30 percent more water in the next two decades. To avoid rapidly depleting the Earth's resources, we must manufacture responsibly and reduce consumption.
Environmental sustainability is, however, a growing concern in most manufacturing industries, and we in the pharma industry are no exception. There is an increasing need to design facilities that conserve and optimize the use of resources – energy, water, and raw materials – while reducing waste.
I also encourage companies to address environmental, social, and governance aspects in a strategic and integrated manner, rather than undertaking ad hoc initiatives. Continuing their focus on increasing competitiveness and revenues, companies can manufacture and function with a responsible approach to the environment and natural resources. The current COVID-19 scenario gives us an opportunity to go well beyond compliance and make ourselves truly ready for the future.
It's encouraging to see that, despite barriers such as costs and regulation, many pharma manufacturers are already switching to both sustainable and advanced manufacturing methodologies. But it's important for us all to keep in mind that tackling climate emergencies will require global cooperation between companies and stakeholders. Together, we should act on an environmentally sustainable economic model to deliver global health, taking integrated action to protect and support people and our planet.
Receive content, products, events as well as relevant industry updates from The Medicine Maker and its sponsors.