Business & Regulation
Trends & Forecasts,
Advanced Medicine,
Business Practice
Top Cell & Gene Prospects
Experts discuss the most exciting cell and gene trends – and make bold predictions for the future
Jamie Irvine | | 6 min read | Discussion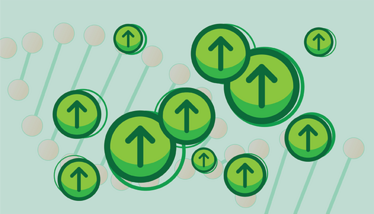 In the exciting landscape of scientific discovery, one driver unites us all. Whether you're an academic researcher with a thirst to explore the unknown or an industry scientist with a desire to learn more, curiosity is the thread that binds us. In the spirit of curiosity, I asked myself: "What are the most promising prospects in cell and gene therapy?" And the experts answered.
The Experts

Matthias Bozza – Director of Gene Regulation at Vector Biopharma
Michelle Fraser – Head of Cell and Gene Therapy at Revvity
Stacey Treichler – Director, Head of Marketing & Strategy of BioModalities at Catalent
Chelsea Pratt – Biopharma Segment Marketing Manager at Bio-Rad Laboratories
Angela Osborne – CEO and Founder at eXmoor Pharma
Vered Caplan – CEO at Orgenesis
Phil Vanek – CTO at GammaBioscience; Industrial Committee Member and Business Development and Finance Committee Member at ISCT
What are the biggest prospects for cell and gene therapy – and what excites you the most?

MB: The possibility of reverting genetic errors using nuclease-free systems, such as base or epigenetic editors, is of great interest because of their high safety profile. These editors possess the unique ability to precisely and reliably elicit single base edits in the genome; genetic disorders that can be cured by fixing one nucleic acid will be the ones that benefit the most.
MF: As the field progresses, we are starting to see a shift from autologous cell therapies to allogeneic cell therapies, which offer the benefits of scaled up manufacturing, off the shelf therapies, and reduced costs. There is also a move from academic research and product development towards industry taking the lead. The benefit of having industry engagement is that they bring the systems and processes to develop, manufacture and deliver cell and gene therapies globally.
I am also excited by newer generation editing systems, such as base editing, that offer more controlled gene editing, which can make cell and gene therapies safer and more effective. The development editing systems also underpins the groundswell of innovation around alternate Cas enzymes, including i) different effector molecules that can be deployed alongside cytosine and adenosine base editors, ii) the ability to multiplex gene knockouts in a single reaction to make therapies more efficient, and iii) the potential to simultaneously knock-in genes, such as a CAR, to create a CAR-T therapy to treat cancer.
ST: High levels of investment in the field have led to an increase in the number of novel cell types and proprietary technologies entering the clinic. Autologous therapies are currently the most numerous, but there is a trend towards a greater number of clinical trials being initiated for allogeneic therapies. It is all very exciting, but companies need to find a way to make these breakthrough therapies affordable to all.
CP: The introduction of in vivo gene editing techniques, such as CRISPR-Cas9, has propelled the field forward, providing exceptional precision in addressing rare genetic conditions. We've also seen the approval of a new type of therapy with Sarepta Therapeutics' SRP-9001 gene therapy for Duchenne muscular dystrophy (DMD), a genetic neuromuscular disease that affects 1 in 3,500 to 5,000 males born worldwide.
However, a significant hurdle faced by these treatments is the limited number of patients available for clinical trials in a given rare disease. Recognizing this challenge, different regulatory agencies are engaged in collaborative discussions to harmonize clinical trial requirements.
AO: Since I started in this field, people have said things like "autologous therapies aren't going to last; allogeneic is the future," or "viral vectors won't last; our focus will shift towards non-viral deliveries." I believe there is a space for everything – but it will be indication dependent.
The biggest opportunity in the field is moving towards the mass market. Moving from monogenetic diseases and orphan drugs, to major diseases, such as Parkinson's disease, liver disease, heart disease, will become our collective focus. Solving these issues will be dependent on robust processes – whether it's a scale out or scale up, it's about getting your development focus right.
PV: There is a growing focus towards pluripotent stem cells and their ability to drive allogeneic therapies, while continuing to solve the cost of manufacturing for autologous therapies. As an industry, there is room for both autologous and allogeneic therapies for different indications and for different acuteness of therapy. I can foresee the evolution of technologies to be better suited towards the indications of what the industry needs right now. Certainly, with gene therapy, the argument is whether we can ever get beyond the virus gene delivery platform, and look at direct LNP delivery into cells in a targeted fashion – these are areas for rich discussion over the coming weeks, months, and years.
Care to make a bold prediction about the future of cell and gene therapies?

VC: When people ask me about cell and gene therapy, I can't help but say, "You don't know what is coming!" We are literally learning how to reprogram advanced cellular function, and I couldn't be more excited. To enable growth in this industry, we need to standardize and converge. We don't have to invent the wheel per say; perhaps there are basics we can adapt from other industries.
I'm particularly interested in the development of autologous therapies. The moment we pull together our knowledge on how to effectively use these processes, is the moment we will take off as an industry.
MF: In the not too distant future, I can imagine patients having their DNA screened for genetic errors that are known to be linked to disease before their symptoms are evident, and then an allogeneic therapy will be administered as a preventative medicine. Functional genomic screening is already providing insight into the pathways within a cell that are causative of disease symptoms, so we're getting better at finding the link between mutation and disease. Many diseases are multifaceted, so having a defined set of mutations that can lead to a diagnosis, then being able to select the right cell or gene therapy that matches the cause, will launch the future of truly personalized and affordable medicine.
ST: In the immediate future, I think we need to focus on the transient transfection step to increase the efficiency of gene therapy manufacturing. The ultimate goal would be to generate stable producer cell lines in the process that do not undergo this step before every manufacturing batch. However, there remain challenges to generate cell lines that can stably express the pHelper, rep/cap, and gene of interest with high titers and capsid fill rates. Though a stable cell line might be the solution, the next step to allow more efficient transient transfection (and a pathway to stable AAV production cell lines) could be to integrate the rep/cap and Helper into a single plasmid, so that fewer plasmids need to be made and banked per therapy.
CP: Within my lifetime, I believe we will see widespread adoption of in vivo treatments for diseases such as hypercholesterolaemia and type I diabetes. Hypercholesterolaemia and diabetes affect millions of people globally, posing significant health risks and straining public healthcare systems. Cell and gene therapies hold the potential to revolutionize the long-term management of these conditions, or potentially offer cures. Gene therapies could be harnessed for the targeted modification of genes responsible for cholesterol regulation or insulin production, whilst cell-based therapies could provide a renewable source of pancreatic beta cells for diabetes or liver cells for hypercholesterolaemia to restore normal physiological function.
Receive content, products, events as well as relevant industry updates from The Medicine Maker and its sponsors.