Business & Regulation
Profession,
Advanced Medicine,
Trends & Forecasts
Cell and Gene Therapy 2022: What's Next?
We talked the latest in cell and gene therapy with UPenn sage Bruce Levine, including events, hot topics, and movie making
Angus Stewart | | 9 min read | Interview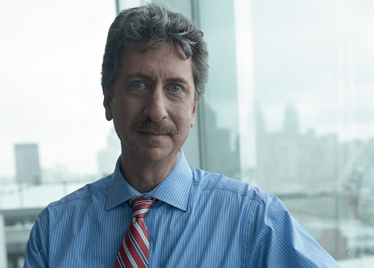 After two consecutive years online, the International Society for Cell & Gene Therapy reconvened in person for the 2022 iteration of their annual conference. We spoke to the society's 2020-2022 President, Bruce Levine about how it went. While we had him on the line, we also took the opportunity to chat about Of Medicines and Miracles, a new documentary film intimately concerned with the work Bruce and his colleagues do at the University of Pennsylvania's Perelman School of Medicine on groundbreaking – and lifesaving – CAR T cell therapies. Lights, camera, antigen!
Give us a 101 on ISCT's annual meetup…

Our annual conferences are important because they're not just about presentations and lectures. They're about converging to problem-solve, network, and introduce early-career professionals to the next generation of cell and gene therapies with a view to bringing them into the field. The conference also grants us an important chance to meet people from allied fields and invite them into ours.
Usually, the conference would meet on a different continent every year. But then the pandemic hit.
In 2020, we were scheduled to hold our convention in person in Paris. But, within a period of seven or eight weeks, we had to rapidly pivot to going virtual. We had to find an appropriate online platform and reconfigure the agenda for a global audience. Come the day of the event in May, I believe we were one of the first cell and gene conferences to do so – if not the very first.
The result was a great success. We had great attendance and participation, including from regions of the world not usually represented at our annual conferences due to the distance and cost of attending. I think that new dynamic was great for the field.
Come 2021, we were hoping to run an in-person conference in New Orleans, but the ongoing pandemic ruled that out – so we repeated and built on our approach from 2020.
Words can't convey how great it was to see people live in 3D and enjoy the spontaneous interactions that you only get up close!
For 2022, we had a decision to make. On one hand, we had been on the receiving end of the vaccine campaigns. But, on the other hand, we had weathered successive waves of SARS-CoV-2 variants. Ultimately we opted for an in-person event, hosted in San Francisco, with vaccine and mask policies firmly in place.
We understood that this plan presented a challenge for people in certain regions, particularly Asia, but ultimately our 2022 conference vastly exceeded expectations in terms of attendance. Words can't convey how great it was to see people live in 3D and enjoy the spontaneous interactions that you only get up close!
Did you witness any interesting cross-pollinations this year?

In past gatherings, we held plenaries by category such as cell type, disease indication, and so on. This year, we organized events according to the progress of the translational pathway, such as innovation, translation, human proof of concept, commercialization, and patient access. With this method, different cell types were covered during each plenary and concurrent session, allowing for serious cross-fertilization because this format educates on both the content and the concept of innovation and translation. These concepts can then be leveraged throughout different cell types and across different disease types. Of course, there are specific lessons, but then there are also lessons that apply more broadly.
The second major change that we brought to the meeting's format was the introduction of interactive roundtables. Rather than showing slides and having one person talk at length about them, we picked an application process for critical translational topics and the problems surrounding them, then set up a discussion in which participants worked to come up with potential solutions. We set up 30 of these roundtables and they really hit on ISCT's sweet spot, because we are a translational science society. It's a way of engaging the delegates that breaks the ice for the rest of the meeting, helping people feel that they could stand up, ask questions, and approach speakers after the end of each session.
Do online formats offer any advantages over in-person meetings?

The ability to find someone by sending a meeting request or going to the virtual exhibit is powerful, but less spontaneous. Things like greeting the person sitting next to you or sparking a spontaneous conversation are hard to replicate in an online environment! But if readers have any interesting ideas regarding online or offline formats, we are very willing to listen.
What were the hot topics at the conference this year?

Everything is hot, but some things are really hot – gene-modified cell therapies, for example. We now have six approved CAR T cell therapies. Great progress is being made in stem cell engineering, so that may prove to be just as hot – or even hotter! To give just one very recent example of that progress, at our conference we discussed the two bluebird bio products that the FDA is likely to approve later this year.
The gene editing space is also very hot. The overarching need in the field is workforce development and education. At ISCT, we are looking at how to bring new people into our sector from "allied" fields, how to educate the next generation of early-career professionals, and what platforms to provide for mentoring and education.
It's hard to effectively convey the difference between somatic and germline gene editing to people outside the field. It's hard to explain how and why we're only using a disabled version of HIV as a Trojan horse to deliver the genetic material – not real HIV!
Did ISCT showcase any debates on the field's unresolved questions?

Yes, and it must be said – there are a lot of unresolved questions. Our roundtables didn't solve all of those problems; in fact, they raised even more! For example, in the case of potency assays, what is the right assay? Furthermore, what is the right assay in one cell type and regulatory jurisdiction – and then how do you translate that to other cell types and regulatory jurisdictions? These are things we need to approach tactically.
What should be the industry's key priorities in the years ahead?

Our first big priority is getting the applications right. In terms of the design and execution of clinical trials, we have seen certain hangups – in particular, in manufacturing and potency testing. We need to do better and working with regulatory agencies will be part of the answer.
Our second priority will be workforce education and training, as I mentioned earlier.
Third, we have to acknowledge that many products both under development and post-approval are expensive. To bring prices down, we need to look at manufacturing and testing. That will come from implementing automation, shortening culture time, and perhaps by implementing novel in vivo methods.
Fourth, we need to engage in dialogue with not only regulators, but also legislators, government, and the public. When was the last time you tried to explain CRISPR editing and gene therapy to your family, friends, and neighbors? Without preparation, you could really mess it up! It's hard to effectively convey the difference between somatic and germline gene editing to people outside the field. It's hard to explain how and why we're only using a disabled version of HIV as a Trojan horse to deliver the genetic material – not real HIV!
Outreach is also a major task for our committee on the ethics of cell and gene therapy. Speaking to industry figures through media like The Medicine Maker is part of that, but we also try hard to reach the lay public.
We had destroyed three and a half kilos of leukemia over several weeks and published papers that had received worldwide press coverage.
I recently got back from New York, where I attended a world premiere at the Tribeca Film Festival. The film in question was Of Medicines and Miracles, which tells the story of the development of the first-ever FDA-approved CAR T cell therapy and the first child treated with it, Emily Whitehead. It's our hope that many people in the public will see the film following wider release and so will come to understand a little bit more about not only the technology, but also what patients go through and the factors scientists and clinicians have to consider regarding the development of these therapies. I hope the film will raise awareness, increase participation in clinical trials, and support additional funding and greater acceptance of CAR T and other advanced therapies.
How did the film come about?
It's a 10-year long story. We treated our very first CAR T cell cancer patients in late 2010. We had extraordinary results in three adult patients, then ran out of money. We had applied for government grants, but were denied on the grounds that our therapy was too risky.
We asked ourselves: should we simply wait to treat more patients? If so, how long would that wait be and where would the money come from? On the other hand, to abandon such an extraordinary project would have been terrible. The patient's own CAR T cells had destroyed three and a half kilos of leukemia over several weeks and detailed data was published in papers that had received worldwide press coverage.
A documentary filmmaker named Ross Kaufman saw some of that coverage. Back in 2004, he won an Oscar and a swathe of festival awards for Born into Brothels, which focused on the children of prostitutes in Kolkata's red light district. After reading the story of CAR T cells in the New York Times, Kaufman proposed shooting a film on our work; the end result was the short documentary Fire with Fire, released in December 2012.
Thanks to the rising numbers of patients we were treating, Kaufman completed the project with lots of extra footage. Fortunately, he obtained additional funding and continued work on a full-length documentary. In the end, despite the pandemic and other interruptions, it came together and the final cut for Of Medicines and Miracles premiered at Tribeca. Further down the line, it will be screened at the Woods Hole Film Festival, the Woodstock Film Festival, others in Washington State, elsewhere throughout the US, and – hopefully – around the world.
What was it like to be involved in a project like that?

Surreal for a scientist! They don't teach you about documentary filmmaking at immunology grad school. Overall, I would say I was thrilled to be involved, because the power of the film matches the real highlight of my career – getting to know the patients who have been treated with CAR T cell therapy, then seeing them move through life meeting children and grandchildren they would never have met otherwise. Their story is too important not to be told, so it is wonderful to hear and see them tell it – in life and through cinema.
Receive content, products, events as well as relevant industry updates from The Medicine Maker and its sponsors.