Business & Regulation
COVID-19,
Standards & Regulation,
Vaccines
COVID-19: Anti-Vaccine Activists Sue Media Outlets
Robert F Kennedy Jr claims that prominent media organizations violated antitrust laws
Stephanie Sutton | | 3 min read | News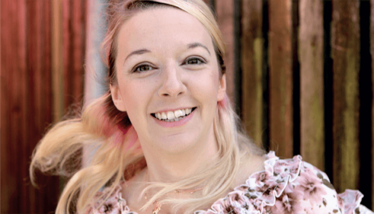 Anti-vaccine activists are suing a number of prominent media outlets, including Reuters, the Washington Post, the BBC, and the Associated Press – and seeking monetary damages. Plaintiffs allege that the outlets have violated the Sherman Act and collaborated to exclude rival news publishers who report on certain issues relating to COVID-19 – as well as US politics.
In 2019, the news outlets named in the complaint banded together with others to form the Trusted News Initiative (TNI) to protect "audiences and users from disinformation." In 2020, the TNI stepped up to tackle disinformation about COVID-19, which involved organizations alerting one another to discover and undermine disinformation before it could take hold. According to the BBC, hundreds have been killed and thousands hospitalized due to misinformation around the pandemic.
The TNI is a key part of the lawsuit, with plaintiffs alleging these media outlets violated antitrust laws by collaborating to censor, exclude, shadow ban, and demonetize certain content. The main focus of the lawsuit is on content related to COVID-19 – although a claim about reporting around Hunter Biden's infamous laptop is also made. The court document spans almost 100 pages.
The lawsuit says, "The world's dominant Internet platforms are facilities essential to the ability of small news publishers to compete and even to survive in the online news market. Indeed, for all practical purposes, to be denied access to those platforms is to be denied access to the market itself. Thus the TNI is a classic group boycott: 'a concerted attempt by a group of competitors' to 'disadvantage [other] competitors' by 'cut[ting] off access' to a 'facility or market necessary to enable the boycotted firm[s] to compete.'"
According to the lawsuit, the following (among others) were suppressed:
claims that COVID-19 was man made
claims that the mortality rate for COVID-19 for some populations is the same or lower than that of seasonal flu
claims that contradict WHO or US health officials' guidance on treatment, prevention, or transmission of COVID-19
claims that face masks or mask mandates do not prevent the spread of COVID-19 – and that wearing a face mask can make the wearer sick
claims that COVID vaccines have not been approved
claims that the COVID vaccines are not effective in preventing infection
claims that fetal cells were used in the manufacture or production of any COVID-19 vaccines
The case is being led by Robert F. Kennedy Jr, the anti-vaccine activist group Children's Health Defense, and also includes various other influencers – some of whom have been identified as the "Disinformation Dozen." For example, Ty and Charlene Bollinger are named as plaintiffs. The couple accumulated a substantial audience on social media and made significant revenues, but were de-platformed from a number of accounts, which they estimate have caused financial damages of at least $22,000,000. Claims have also been made that another plaintiff, Joseph Mercola, has suffered damages to date "in the millions of dollars."
Someone please pass the violin.
Let us hope this is all resolved quickly.
Receive content, products, events as well as relevant industry updates from The Medicine Maker and its sponsors.