Business & Regulation
COVID-19,
Business Practice,
Vaccines
COVID-19: Inside the UK's Vaccine Taskforce
Hundreds of millions of doses secured, the first approval, and one of the fastest vaccination programs in the world. How did the UK do it?
James Strachan |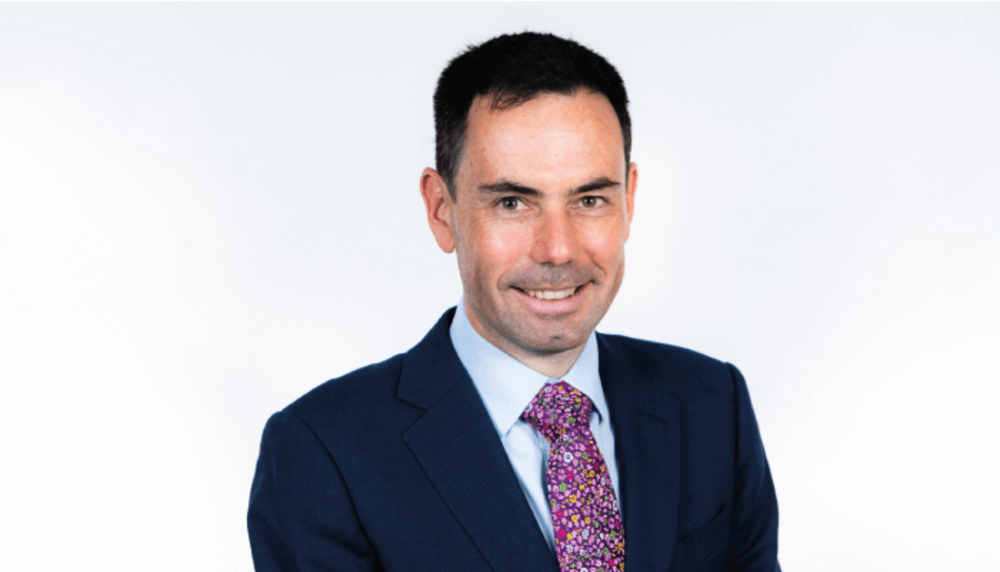 As early as June 2020, the UK signed a contract for 100 million doses of the Oxford-AstraZeneca vaccine, and a separate deal securing access to 30 million doses of the Pfizer-BioNTech vaccine was announced the following month. In December 2020, it became the first country in the world to approve a vaccine (Pfizer-BioNTech) for COVID-19. And by June 2021, no country besides Israel had a greater total share of the population that received at least one vaccine dose (58 percent). It's safe to say that the UK's vaccine strategy has been a success.
The driving force was the Vaccine Taskforce – led by Kate Bingham – set up in May 2020 to coordinate the UK government's research efforts with industry, academics, and funding agencies to expedite vaccine development and deployment. To get the inside scoop, we spoke with Steve Bates, CEO of the UK BioIndustry Association (BIA), and a member of the taskforce who was responsible for industrial strategy.
What was the main secret to the UK's vaccine success?
In two words: solid foundations. The UK has both excellent universities and excellent companies in biomanufacturing and bioprocessing, which meant that we had an established network of experts who were working on innovation in medicines manufacture in academia and industry going into 2020. At the BIA, we were able to leverage the connectivity that already existed through conferences and the work that had already been done through the technology strategy board and Innovate UK – and then put that expertise to use in developing vaccines. Fast.
So rather than starting with the procurement, we first considered whether we had anybody who could do anything helpful; and, if so, how could we organize their expertise most efficiently? We used the capabilities in the UK ecosystem to help us understand what might work at an early stage. It also allowed us to challenge any claims we were hearing regarding when and how production would proceed. This way, we were able to support academics at the University of Oxford and Imperial College London as early as February 2020, helping them on the journey to scale and manufacture.
In addition to the expertise in academia and industry, the UK also has the NHS, which is a healthcare system that knows how to uptake and deliver vaccines at scale – though not at the scale and speed we've seen over the past year! In short, we had the people who knew how to develop, manufacture, and roll out the vaccine with the health service – we just had to ensure everyone was on the same page and working quickly and efficiently together.
What were the main factors influencing the UK's overall vaccine procurement strategy?
There are some fundamental differences between countries that led to different priorities during the pandemic. For a smaller country – for example, Singapore with its population of less than six million – the number of doses required to contain the virus are simply far lower than in a country of 65 million people. There was also a discussion as to whether this is something that should be organized at the country level or as part of a bloc – say at the European level.
The UK could have worked with the EU on vaccine procurement, but it was fairly clear early on that we weren't going to go down that route. Firstly, there was Brexit... But secondly, vaccine procurement wasn't, traditionally, a European Commission competence – these were new tasks for Brussels. There were also difficulties around lending, the practicalities of building and delivering a public good with countries that were at different places with regard to their healthcare systems, and engagement with industry and manufacturing capability. But we knew the UK could do all of these things.
In the end, I think the short lines of decision making and accountability helped the UK move quickly – and we've seen the impact of that in terms of vaccine doses delivered in the UK compared with the rest of Europe.
Do you think things would have been different if the UK hadn't voted to leave the EU?
It's an interesting historical counterfactual, isn't it? But we'll never know. The UK, historically, wasn't arguing for greater centralization of powers in Brussels. So perhaps, with the UK voice in the room, the EU's vaccine strategy may have been very different. All I can say is that the UK was focused on speed, which was one of the biggest factors when considering who to partner with.
How important was Kate Bingham to the UK's vaccination strategy?
Just as with the UK's overall readiness, overnight successes don't actually happen overnight. Kate has had a fantastic career – including a big Lifetime Achievement Award – understanding and evaluating how to develop therapeutics. She was able to combine an ability to crunch an incredible amount of scientific data with a knack for being able to place bets and weigh up the risks involved. If there was a CV anyway tailored for the task at hand, it was her's. But she's also an inspirational leader. She was able to put together and maintain a team that could work quickly and at scale, while maintaining the confidence of senior government.
The UK had an incredible infrastructure in place. But Kate was able to draw upon her career experience, connections, and goodwill to lead the ecosystem and put it to good use. Her leadership made a big difference.
What has the COVID-19 vaccine development taught the sector?
We've shown that innovation can happen at pace and scale. And it will be harder to make arguments now that we can't do things differently – more quickly, especially. There are other opportunities that have arisen too. Take genomics as an example. The global sequencing capacity is much higher now and this may help us understand disease at the population level. It may also allow us to develop more targeted or personalized therapies. Innovation in healthcare logistics arising out of the vaccine rollout may be applied to surgery. We may also see the advances in mRNA technology made during the pandemic applied to other therapy areas, such as oncology. And perhaps, more generally, there may be a mindset shift towards making sure we target other therapies more effectively as we come out of the pandemic era.
Looking back, how do you reflect on the speed at which the COVID-19 vaccines were developed?
It was quite bonkers! Thinking back to early 2020, it was definitely worth a shot, but it was by no means a slam dunk. There was no certainty and we were taking some big risks. We knew it was a huge challenge, but we had to try. I always had confidence in the community – if it could be done, I knew we had the people with the capabilities to do it.
The UK's Vaccine Timeline
January 2020
Imperial College London and the University of Oxford begin working on the new coronavirus after Chinese scientists release the genetic sequence of the virus
The first two cases of COVID-19 in the UK are confirmed
March 2020
The Prime Minister Boris Johnson announces the first lockdown in the UK
The BIA forms a COVID-19 Vaccine Manufacturing Taskforce to support Oxford Universities and Imperial College London's vaccine candidates, chaired by Ian McCubbin former VP of Global Supply at GSK.
June 2020
The UK signs a contract for 100 million doses of the Oxford-AstraZeneca vaccine
July 2020
"I want you to stop people from dying. We need vaccines and we need vaccines to protect the UK," the PM says to Kate Bingham
Kate Bingham is named to chair the Vaccine Taskforce
The UK secures access to 30 million doses of the Pfizer-BioNTech vaccine
The nation begins to ease out of lockdown
August 2020
The UK government signs deals for 90 million doses of potential vaccines being developed by Janssen Pharmaceutica and Novavax
September 2020
The UK pledges £500 million to a global vaccine sharing scheme, COVAX
October 2020
The government takes action to combat rapidly increasing infection rates by announcing a second national lockdown
Kate Bingham writes an article for The Lancet highlighting the taskforce's overall strategy of a diverse portfolio of vaccines, with an emphasis on those thought capable of achieving an immune response in the over-65s
November 2020
Calls in the UK press to sack Kate Bingham after she "charged taxpayers £670,000 for her own team of specialist PR consultants"
The Guardian reports that Kate Bingham is "expected to quit"
"We couldn't understand why our media was doing this at this point when everybody was working their socks off to do something good," said Clive Dix, Vaccine Taskforce Deputy Chair
Kate Bingham: "If someone had said, 'actually, we spent some money on specialist communications advice, so that we could launch a national citizen registry,' you'd have thought people would say, 'that's actually a pretty good use of spending.'"
The Pfizer-BioNTech vaccine is found to be 94% effective in those aged 65 and over
The AstraZeneca-Oxford vaccine is found to be 70% effective, but scientists believe that figure can rise to 90% by tweaking the dosage
"My two kids and my husband and I were literally dancing around the dining room table" - Kate Bingham
The UK secures a deal to order five million doses of the Moderna vaccine
December 2020
The MHRA approves the Pfizer-BioNTech vaccine
"June Raine of the MHRA really tore up the rulebook of how regulators work [...] she changed the way in which [vaccines] are evaluated," said Kate Bingham
The second national lockdown ends and England returns to a three-tier system of restrictions, with a fourth tier added shortly afterwards
Margaret Keenan becomes the first person in the UK to be given the first vaccine dose (Pfizer-BioNTech) following the MHRA approval
Kate Bingham leaves the Vaccine Taskforce
"She was the first person to do a deal with Pfizer-BioNTech, she did it with Novavax, she did it with Janssen, she did it with Moderna. And that's why the UK is in a pretty good position. It's not because we elbowed our way to the front of the queue. We were at the front of the queue to start with," said John Bell
January 2021
England enters third national lockdown
UK first dose vaccinations reaches 3,500,000
"I cannot wait for the next year to see how many people now take part in cancer studies, diabetes studies, asthma studies, because I think this has set a benchmark for future research," said Divya Chadha Manek
April 2021
UK tabloids argue that backing several COVID vaccines seems to be paying off following Janssen's decision to delay the supply of its COVID-19 vaccine to Europe. "That reflects well on the decisions taken by the Vaccines Taskforce, originally headed by Kate Bingham."
Source:
Channel 4, "Jabbed! Inside Britain's Vaccine Triumph" (2021). Available at:https://bit.ly/3vTySGD
Subscribe to The Medicine Maker Newsletters
About the Author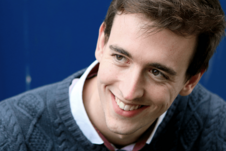 James Strachan