Business & Regulation
Profession,
COVID-19
COVID-19: The Lessons We Have Learned
What are the biggest lessons that the pharma industry has learned from the COVID-19 pandemic? Members of The Medicine Maker Power List 2022 provide their views.
Stephanie Sutton | | 8 min read
In April, The Medicine Maker Power List 2022 featured the most inspirational and influential people in the pharma industry. Here, we share their experiences of the COVID-19 pandemic, and the lessons that the industry must take away from the crisis.
Patrick Couvreur
Emeritus Professor of Pharmacy, Paris-Saclay University, France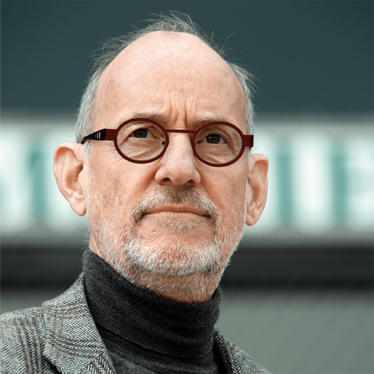 I find that the COVID-19 crisis has given researchers, financiers, and industrialists an extraordinary lesson. The mRNA vaccine represents an extraordinary scientific and technological revolution. It is perhaps the greatest discovery of the century, worldwide. However, it began a long time ago – in 1961, with the discovery of mRNA and its functioning made by André Lwoff, Jacques Monod, and François Jacob. As the molecule was very unstable, nobody imagined that it would one day form the basis of a fantastic vaccine. The subsequent advance was only possible thanks to the help of researchers who had the idea of protecting RNA from degradation by encapsulating it into nanoparticles. And that was still not enough; it was also necessary to discover ionizable lipids capable of delivering the RNA from the cell endosomes into the cell cytoplasm.
This beautiful story shows how i) no one can predict what will happen to fundamental research in terms of application; ii) research may require a very long time to lead to a breakthrough innovation; iii) great discoveries are often made thanks to interdisciplinarity (here molecular and cellular biology mixed with chemistry and nanotechnology); and iv) investors – both private and institutional – must be patient.
Kevin Cook
Chair and CEO, Sterling Pharma Solutions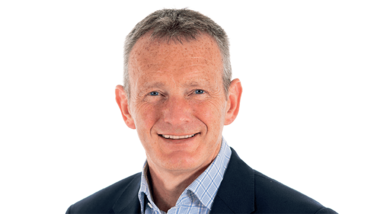 The biggest lesson that I have learnt from the pandemic is how the way we work as a business needed to change. I always thought that work was a physical location that you went to, which was perhaps an old-fashioned way of thinking. The pandemic made us work differently, as we introduced remote working and witnessed the benefits of new technology platforms. Initially, many businesses were fearful of how well this would turn out, but, for Sterling, it has proved very successful, and we will continue to offer remote working, wherever practical.
So, I think one of the primary lessons that has been gleaned is that work is not somewhere you go, but rather what you do. I am now a big promoter of the hybrid model, which not only provides flexibility for employees, but also increases productivity, robustness, and stability for our business, and helps with staff retention. Though not all of our employees are able to follow this model, we are collaborating throughout our organization to find other solutions to provide the best employee experience possible.
Cheng Fang
Senior Vice President of Research & Development, Annovis Bio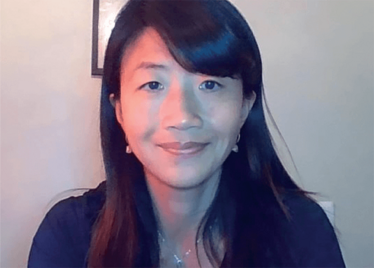 Many technologies in areas such as telehealth were ready to roll out when the pandemic hit – prior to the crisis, their adoption rate was low. The pandemic also accelerated the adoption of decentralized clinical trials. I think the industry now needs to keep up with the ongoing change and maintain the adoption of new technologies.
Massimo Dominici
Oncology Professor, University Hospital of Modena and Reggio Emilia, and Scientific Founder, Rigenerand, Italy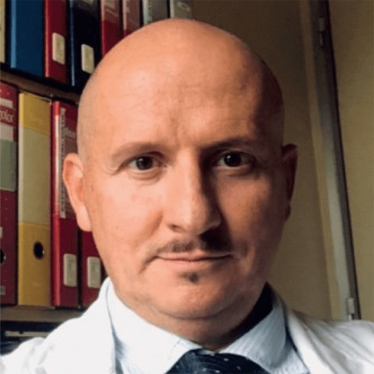 I think that the use of mRNA and adenoviral delivered genes within the global anti-COVID-19 vaccination campaigns will and is already impacting other biomedical fields. I am thinking, for instance, of mRNA delivery in oncology, either alone or in combination with immuno-oncology. In addition, the logistical effort to deliver very low-temperature vaccine vials could represent a platform to safely deliver "living/frozen" products, such as cells and genes, on a large scale.
Miguel Forte
CEO, Bone Therapeutics, and Professor, Lisbon University, Portugal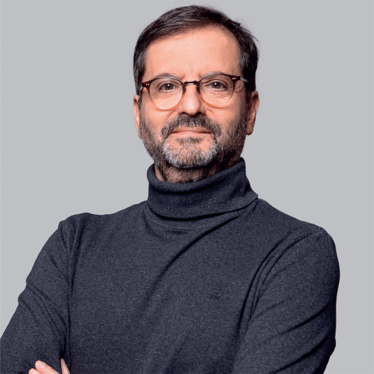 The biggest lesson from the COVID-19 pandemic is the reactivity and ability of all of us to adapt and respond to a new and challenging situation. The biotech industry responded to the challenge and, together with regulators and other players, was able to deliver vaccine solutions in time. This went hand-in-hand with regulators' willingness to find pragmatic solutions for regulatory interactions and for the overall biotech business, from discussions to approvals. Finally, we adapted to working remotely and business – from partnerships to fund raising – was able to progress. It was as if the old funding roadshows became "Zoomshows!"
Jacques Gallipeau
Don and Marilyn Anderson Professor of Oncology and Associate Dean for Therapeutics Development, University of Wisconsin in Madison, USA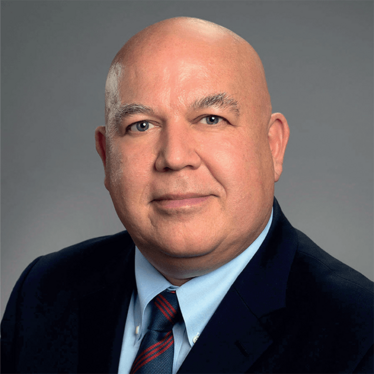 Innovation and impact is not incremental nor predictable (though we wish it were so). Who would have thought that synthetic mRNA would be saving the day and innumerable lives? There may well be other undiscovered treasures in university tech transfer offices, not yet recognized for what they are! Industry's proactive and systemic scouting of these inventories may identify the next missing link for cell and gene therapy.
David Kirn
Co-Founder & Chief Executive Officer, 4D Molecular Therapeutics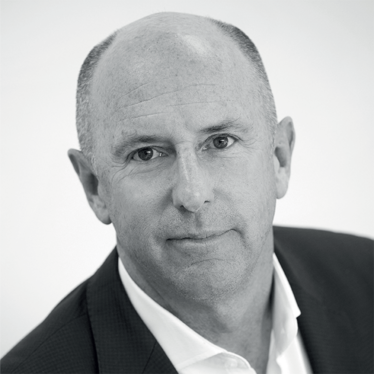 The COVID-19 pandemic provided people with a greater appreciation for what activities can be done effectively remotely, and which interactions are much better in person. As an industry, we have found that financing or an IPO can be done very efficiently even when they are 100 percent remote. Many projects can be advanced through Zoom, and working remotely works very well with digital tools. Collaborative projects and innovation, however, really benefit from in-person interactions. The cross-fertilization and energy that comes from having people with differing expertise together in a room, working through solutions, still produces the best outcomes. In my business, for example, when we are trying to understand how to overcome the immune response to vectors, we need to get insights and perspectives from a broad array of clinical and manufacturing representatives.
Bruce Levine
Barbara and Edward Netter Professor in Cancer Gene Therapy, University of Pennsylvania, USA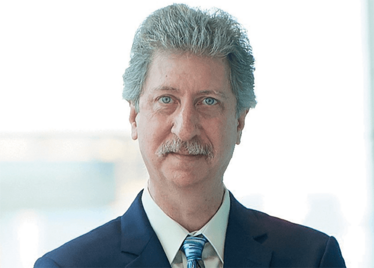 Supply chain redundancy, inventory management, and control is even more important than was thought. A second lesson would be the importance of clear and effective scientific, medical, and public health communication in the face of misunderstandings and misinformation.
Gurutz Linazasoro
Chief Executive Office, VIVEbiotech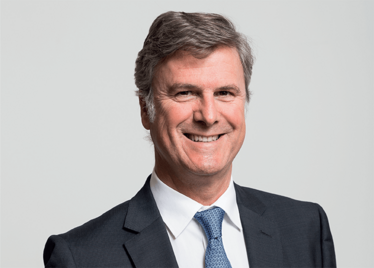 The biggest lesson is that cooperation is the best and only way to achieve any goal in life, even if those goals seem impossible. Cooperation is the main behavioral characteristic that differentiates humans from other animals. It has been – and continues to be – the major engine for human progress. All the challenges we are facing as a species – climate change, cures for major diseases, existential risks, such as nuclear wars, pandemics, overpopulation, inequality, and food limitations – can only be overcome by means of a generalized cooperative behavior.
Marianthi Psacha
Global Head Cell & Gene Therapy, Santen Pharmaceutical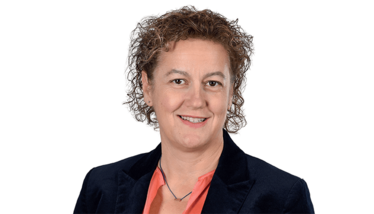 I believe the pandemic has been the ultimate test for the life sciences sector, testing its credibility as well as its relevance. In recent years, the reputation of the pharma industry has been questioned. Issues included marketing unnecessary drugs, focusing on products with high margins rather than unmet patient needs, high prices, and so on. The pandemic has managed to unite the healthcare ecosystem to do our utmost to solve a life-or-death issue at a speed and scale that we had never encountered before. It has allowed us to demonstrate that we can and are willing to do what it takes, working together rather than individually and dedicating immense resources to solve an issue. The industry stepped up and took collective responsibility, and this mindset and way of working should stay.
Eric Dube
President, CEO, and Director, Travere Therapeutics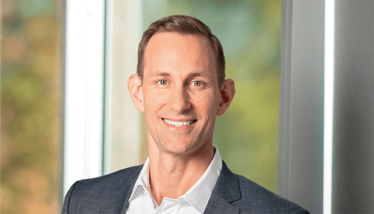 The COVID-19 pandemic has brought health inequity to the forefront and served as a much-needed reminder of the healthcare access disparities some individuals face because of their race, ethnicity, gender, disability, location, age, or socioeconomic status. For example, in the rare disease arena, patients of color often face longer wait times to see a doctor, are less often referred to specialists, and are far less likely to be provided information about clinical trials for potential new therapies.
Solving this crisis of health inequity will take a collaborative, dedicated, and continued effort from stakeholders across our entire governmental, social, corporate, and healthcare spectrum. A great example of this is a first-of-its-kind initiative that Travere spearheaded with the Black Women's Health Imperative: the Rare Disease Diversity Coalition. The coalition has grown to 38 steering committee partner organizations, nearly 200 members, including rare disease experts, health and diversity advocates, and 15 biotech industry leaders who share a passion and a commitment to addressing the racial and socioeconomic disparities among people living with rare disease. In 2022, the coalition will be focused on advancing initiatives, ranging from cultural sensitivity training for providers and medical students to developing clinical trial awareness and recruitment tools to better engage patients of color.
Maik Jornitz
President and CEO, G-CON Manufacturing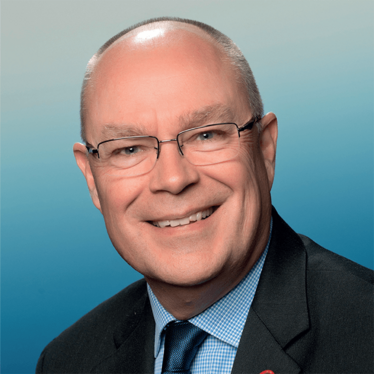 First of all, the pandemic showed that we are utterly unprepared, and the guidance received at the beginning probably caused more damage than good – the changing rules on the use of masks as an example. And we still have not learned the lessons, as we have yet to prepare for the next pandemic by adding mobile sample and test facilities to our contingencies or additional processing capacities.
Secondly, it proved that industry, regulators, and suppliers can work together to fast track development, as the COVID-19 mRNA vaccines showed. It proved that all parties can come together to speed up processes without compromising quality and safety. Again, this is very encouraging, but it seems to only be possible in times of crisis. It would be good to see such collaborations happening all the time so that new technologies can be introduced into the industry faster. Speed of implementation is not just needed for new therapeutic developments, but also for processing and facility technologies, to gain efficiencies and enhanced safety.
John V. Oyler
Co-Founder and Chairman, BeiGene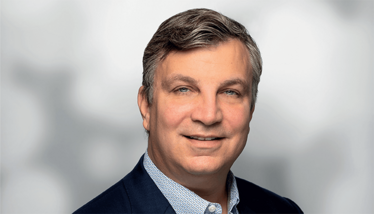 BeiGene was founded on the premise that cancer has no borders and that science is fact-based and global. The pandemic and response to it have proven both these points. We have seen wonderful outcomes when science is followed and when stakeholders come together to engage in an open and fact-based dialogue. We've also seen the opposite when isolationism inhibited our ability to mobilize or we tried to ignore facts and science. We view the successful areas of collaboration among industry, government, and academia as positive signals of what we can achieve together in addressing global public health threats.
Receive content, products, events as well as relevant industry updates from The Medicine Maker and its sponsors.