Business & Regulation
Business Practice,
Contract Manufacturing Services
Creating Value at All Levels
Sitting Down With… JoyL Silva, General Manager, Pfizer CentreOne, New York, USA
Maryam Mahdi | | Interview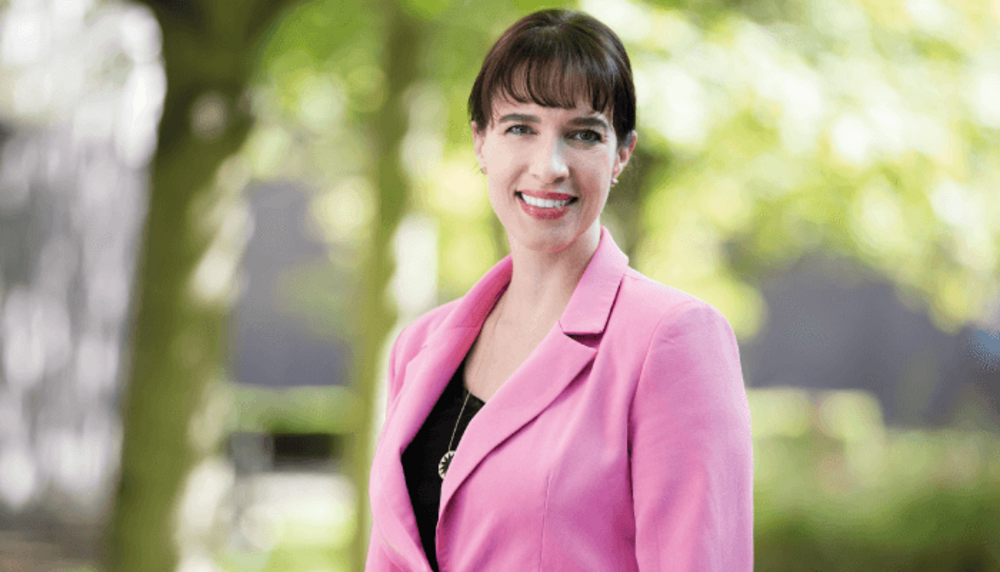 Why pharma?
From an early age, I was able to observe my dad's approach to business. He ran a franchise of a popular department store and taught me the ingredients for successful operations. While I had a keen interest in the world of business, I also had a love for the sciences. My high school curriculum was rigorous and made me want to pursue a science degree at college. When I discovered that a career in the pharmaceutical industry would combine these passions, the choice was easy.
When I graduated in the late 1990s, pharma's product pipeline was thriving. A new blockbuster was launched to acclaim almost every year, and I wanted to join a company that was a forerunner of e innovation. I interviewed with several companies, but what set Pfizer apart was the questions they asked. They were genuinely interested in my passions and what I wanted to gain from the job. It made me realize that it wasn't a one-sided relationship; they wanted to invest in me. I took the healthcare representative role offered without hesitation and my journey with the company began...
Have there been challenges working as a female leader in pharma?
When I joined Pfizer, there was a push to create a more diverse workforce. Because of this, I faced some backlash from those who felt that I was a "diversity hire" and only got the role because I was a woman. My response was always: "I am a woman, and I got the job. But you won't really know the reasons why I was hired until we work together." And once they saw my dedication to the business and contributions to the team, most realized that I was hired on my own merit, and bringing a diverse perspective to the table was a bonus.
That said, women in science and pharma do face ongoing challenges. Throughout our academic careers, we've been trained to deliver results and we don't give up easily. But in the professional world, our hard work and achievements will only allow us entry. If we want to progress, we have to build and manage alliances. We all need a strong network around us that will champion our ideas and a group of advisors to support our success as we gain new experiences. I've chosen to surround myself with people with different points of view, who aren't afraid to challenge me and as a result, I've been able to stay focused on achieving my goals.
How did you get involved with the Pharma & Biopharma Outsourcing Association (PBOA)?
When I became the General Manager role at Pfizer CentreOne, the contract manufacturing sector was new to me. I became aware of the PBOA through our existing membership. What I have found has been a community to advocate for common goals, a network of experience in the industry, and a forum to discuss the role of CDMO's in our complex, highly regulated environments. Being a trustee within the PBOA has afforded the opportunity to help educate others about the value contract manufacturers bring to pharma.
What is your top advice for those wanting to move into leadership?
You have to know and understand your personal strengths and goals – or what I would call your "value proposition". It's easy when asked about your career to respond with your job title but I encourage people to celebrate their successes and speak about what value you bring and what you enjoy We all bring value to others through our roles, and we shouldn't be shy to let others know!
If you know your brand, then you'll also be confident enough to acknowledge your weaknesses or areas where you may not be experienced. Early on in my career, I went for a job interview and tried hard to twist my experience to match the job criteria. I left knowing that I wouldn't be hired. But in a follow-up call, the interviewer told me that if I had just been myself, I probably would have got the job. I didn't have the experiences listed on the job advertisement but I had a willingness to learn. I used that experience to inform how I have approached my career since then.
I've also come to realize that caring for yourself is not optional. To show up and be a great leader at work, you need a healthy body and mind. Because of the COVID-19 pandemic, everyone is spending more time at home and there is a tendency to want to work round the clock. I make an effort to engage in activities that bring clarity and balance to my life, whether taking a walk with my dog or practicing yoga.
What factors have contributed to your success?
Throughout my career, I've always strived to build a strong network and have been fortunate to work in so many facets of the industry. From my early days in pharma sales, to becoming a commercial business leader, and now leading a contract development manufacturing organization, I've had the opportunity to work with a considerable number of people, and the experiences that they have shared with me has truly been a huge factor to my success. The value of these connections can't be measured. Working with someone on a project or gaining a better understanding of how they approach problems has taught me important lessons and added to valuable skills that can't necessarily be learned from a textbook.
Subscribe to The Medicine Maker Newsletters
About the Author
Maryam Mahdi