Business & Regulation
Profession
Notes on Disparity from a Female CEO
Do investors scrutinize CEOs more closely when they are women? It may not always be intentional, but research shows that subconscious bias does exist.
Vineeta Tripathi | | 7 min read | Career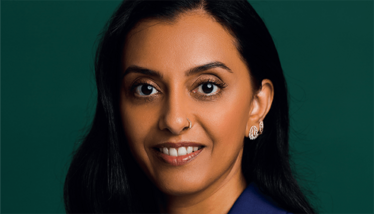 I have a vision for my company. I want us to be the market leader for non-viral drug delivery technology. We've already used synthetic biology to deliver therapeutic cargo into solid tumors. But I want our RNAi technology to target cells beyond solid tumors and deliver therapeutics to intracellular targets.
We raised our first investment within six months of setting up the company – and we are still raising investments today. This story ought to be nothing out of the ordinary – but there's an unfortunate reality we must consider: Life sciences companies with female founders often have a harder time securing funding.
Looking in the mirror

At Vitarka, the three biggest problems I initially faced were not connected to my identity as a woman. The first major problem lay in a perception among investors that Vitarka was "unrooted," simply because we weren't a university spin-out. Providing the level of confidence necessary to mitigate that perception was a challenge. The second problem was time – and how long it can take to progress from a commitment to invest to closing the deal. The third challenge was how to tell a compelling story about the problem we are solving and the technology we are developing.
Most of the venture capitalists that I have engaged with have looked beyond my gender and ethnicity. However, there have also been a small proportion of investors who made me realize that I am a brown, female start-up CEO – not just a start-up CEO. When I started out, I had never considered this. I never thought of myself as a brown female.
Fundraising made me realize both aspects of my existence! In the past, I had always thought "I am a CEO, period." I did not relate with being labeled as a "brown, female CEO founder," and indeed, across 20 years in the professional world I had never thought of myself in terms of gender or ethnicity. However, the fundraising journey made me look in the mirror and see that I am brown and I am female! Compared with my male counterparts, I feel that a small number of investors asked me more questions on all aspects of the business. For example, despite having letters of support from KOLs, some VCs asked to speak directly with the KOLs and thereafter declined the investment opportunity, offering only irrelevant feedback..
VCs should look at the competencies of the CEO, the track record of the team, the science, and the commercialization strategy; the gender or ethnicity of the person or people leading each of these functions should not be a consideration. I understand the need to have specialist funds supporting female founders. However, even within such funds, there is disparity – several are targeted towards "black female founders." So, what about other people of color, like South Asians? This problem can only be solved from the top level down.
Family, mentors, and society's expectations

My family is the foundation of everything I do. Be it my children patiently waiting while I present to VCs or my husband taking on the entire household responsibilities when I have a grant submission deadline, they share my vision of bringing RNA therapeutics to untreated and vulnerable patients. The support from Martino Picardo and Mayer Schreiber from Discovery Park Ventures in the UK as our first investors is unmatchable. Their belief in the team and the science has been truly empowering. They looked beyond my race and gender.
Martino joined me on this journey from day one. Having a chairperson who is also an excellent mentor with good emotional intelligence should be on every CEO's wish list. I remember my first meeting with Mayer, when he had already heard about Vitarka and checked out my track record. This level of modesty is commendable from an investor. After undergoing due diligence, Mayer committed the investment, saying that he believed in my ability to bring together a team and trusted that the science will work. Put together, he feels that these elements will make our company successful.
Some investors have doubted whether I can run a company while also being a mother. And I wondered what that meant. If a man can run a company while being a father, why is it different for a woman? But this mindset is deeply embedded in our society; women are expected to do it all. Initially, I used to apologize if my children jumped into my lap during a late evening meeting. This used to make the investors on those calls slightly distracted, and doubt my abilities. And that's when I asked myself: Why apologize? I am being an excellent role model for my children; at the age of 3 and 7, they are already learning essential skills for entrepreneurship. And so, now, when my son comes into my lap during a meeting, I say that a little learner has joined us as an apprentice. This change of tact shows the investors my confidence and leadership skills. Therefore, I would say that, before changing the societal mindset, female founders must first accept their own strengths as leaders and mothers.
Moving away from bias

How can we improve the investment process for female-founded companies? First, we need to stop identifying and labeling a female founder as a female. A founder is a founder, regardless of their gender or ethnicity. There has been a study called the Implicit Association Test – and I would encourage everyone reading this article to take the test. The test, featured in Malcolm Gladwell's book Blink, the Power of Thinking Without Thinking, demonstrates that, if interviewees are asked to fill in an equality and diversity form before an interview, it puts them at a disadvantage because they carry a subconscious bias towards their own gender and ethnicity. Likewise, the moment a founder is labeled as female, it is likely to put their pitch presentation at a disadvantage at a sub-conscious level.
This issue must be tackled at all levels – and there needs to be a cultural change that sees more women sitting at the board level, especially within investor teams. To date, about 95 percent of the investors that I have met and spoken with have been (white) men. There are several forums that discuss the problem of gender disparity in fundraising and the support required for female founders. Ironically, the organizers of such forums invite predominantly male founders or male investors to talk. In fact, forums discussing disparity for people of color still have white male speakers! We need change.
A good example from a VC perspective is SOSV's IndieBio program, which has more than 50 percent cohort companies with female founders and almost 30 percent with only female founders. I have not seen such a ratio anywhere else. At most investor showcases, there are usually only one or two female CEOs out of about 10.
Advice for women like me

My top advice is simple: Be who you are. Raising investment is about trust and your relationship with the investor, and that can only emerge from personal authenticity. There are no set societal rules that women need to follow. We don't need to be any more or less aggressive than men. We need only be ourselves.
To female founders who are also mothers like me, I have one specific message: Be confident and unapologetic. If your child crawls into your lap during a meeting, there is no reason to apologize. Find pride in being a role model and demonstrating the leadership skills needed to manage the meeting and the child!
Receive content, products, events as well as relevant industry updates from The Medicine Maker and its sponsors.