Business & Regulation
Business Practice
Drug Price Reforms in the US: Good or Bad?
Change is in the air for drug pricing in the US after the Senate passes the Inflation Reduction Act.
Stephanie Sutton | | 3 min read | Opinion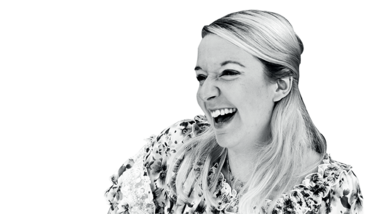 Drug prices have been in the US political spotlight for years – and so it was only a matter of time before action was taken. On Sunday August 7, the Senate passed the Inflation Reduction Act (by a vote of 51-50), which includes provisions around the climate and healthcare. Among other things, the bill will allow Medicare to negotiate prices for certain prescription drugs.
But it didn't all go smoothly. Discussions between Democrats and Republicans were heated and some aspects of the bill were blocked, including a provision intended to cap insulin prices at $35 per month for private insurers. It failed to pass by three votes (although a $35 cap for insulin for Medicare patients remains intact). Patients have been quick to take to social media to express their disappointment about the insulin aspect of the bill, but pharma industry organizations have been expressing disappointment for other reasons. Entities like PhRMA and BIO are concerned that the government is interfering with the prices of medicines at all.
"Once the government can set prices for life saving medicines, it will demand even more control over the health care of American patients and the collateral damage from this bill will only grow," said a statement from PhRMA's President and CEO, Stephen Ubl. "Today's vote may feel like a political win for Democrats, but it's really a tragic loss for patients. This drug pricing plan is based on a litany of false promises. They say they're fighting inflation, but the Biden administration's own data show that prescription medicines are not fueling inflation. They say this is "negotiation," but the bill gives the government unchecked authority to set the price of medicines. And they say the bill won't harm innovation, but various experts, biotech investors and patient advocates agree that this bill will lead to fewer new cures and treatments for patients battling cancer, Alzheimer's and other diseases."
Michelle McMurry-Heath, president and CEO of BIO said, "While we have frequently voiced our support for the Part D out-of-pocket cap included in the bill, we have also repeatedly warned of the policy's drastic and unnecessary blow to cures and therapies. Its passage today has built new barriers to battling current and future deadly pandemics, health inequality, and finding treatments for rare and hard-to-treat diseases."
But patient advocacy groups have been celebrating. In a statement, AARP, which focuses on healthcare for the over 50s, said, "Millions of Americans 50+ are one step closer to real relief from out-of-control prescription drug prices. This bill will save Medicare hundreds of billions of dollars and give seniors peace of mind knowing there is an annual limit on what they must pay out-of-pocket for medications."
I'd love to hear what others think of the bill and what the impact will be on the pharma industry. If you're inspired to put pen to paper on the topic then drop me a line at [email protected]
Teaser Image Credit: Aaron Burden / Unsplash.com
Receive content, products, events as well as relevant industry updates from The Medicine Maker and its sponsors.