Business & Regulation
Digital Technologies,
Standards & Regulation,
Process Control,
Quality & Compliance,
Technology and Equipment,
Business Practice
Entering the Modern Era for Data-Driven Quality Control
A new class of modern cloud systems promises the next step change in QC productivity and data integrity.
Jason Boyd, Simon Meffan-Main | | 4 min read
sponsored by TetraScience
Quality Control has been relatively unchanged since enterprise systems were deployed in the 1990s. Now, a new class of modern cloud systems promises the next step change in QC productivity, data integrity, and the ability to release products faster.
System and process siloes hinder decision making, productivity, and efficiency

Today's quality control (QC) labs operate with instruments and software systems that are siloed and on-premise, which negatively impacts throughput and right-first-time. Lab productivity often declines when time is wasted searching for samples, paging through paper SOPs, creating new workflows, and manually transcribing data from one system to another.
Labs have dozens, even hundreds, of individual instruments producing their own data format used for a specific analytical result. Analytical instruments are specialized and often answer only a handful of questions. The data is typically tied to specific instrument software – trapped and stagnant – which can decelerate batch release.
Relying on legacy systems requires manual processes to gather the data required to make decisions on batch release. Data is used for one decision and is then archived, making it impossible to maximize its value through reuse or further interrogation. The use of paper-based systems also makes review and approvals error prone, which is problematic in quality control.
Trying to fix one piece at a time is expensive, slow, and ultimately ineffective. Putting the right data into the hands of decision makers at the right time becomes incredibly difficult. It is true that all of these issues introduce risk and inefficiency, but they also present the opportunity to take a step back and think about how new solutions can drive innovation, rationalization, and transformation at scale.
Modern cloud platforms deliver data to the decision point

Veeva Vault LIMS, a cloud-native laboratory information system, delivers modern ways of working for QC personnel by digitizing processes and data in an intuitive user interface. Teams can now efficiently locate samples, execute tests with up-to-date procedures, and generate certificates of analysis all in one place without having to manually transcribe data or page through binders. Vault LIMS is unified with the Vault Quality Suite and offers easy connections to modern QC data platforms. The modernization and unification of these systems maximizes QC lab productivity, improves data integrity, and accelerates the batch release process.
The Tetra Scientific Data Cloud™ helps life sciences organizations unlock the full value of their scientific data across R&D, manufacturing, quality assurance (QA), and QC. The Tetra Data Platform (TDP) removes analytical data siloes permanently and connects instruments and applications– thereby ingesting raw (primary) data from hundreds of sources through productized, validation-ready Tetra integrations and providing centralized data access in the cloud. It engineers the data, extracts metadata, and publishes to the cloud in a vendor-agnostic format, creating the harmonized, compliant, liquid, and actionable Tetra Data.
With TetraScience partnering with Veeva to integrate the two systems, QA and QC data can be used at scale to put information automatically in the hands of the decision maker at the point of the decision. The integration of TDP with Vault LIMS will enable users to sequence samples and receive the analytical results from any instrument, from balances to HPLC to qPCR to cell analysis. This 'one-to-many' approach can truly change the nature of batch release.
Unlocking opportunities to achieve real-time batch release and anomaly detection

The step change in QC productivity, data integrity, and the ability to release products faster is now possible. Before taking action, an essential part of the journey is to develop a quality transformation strategy. What you can look forward to when you create better and faster access to data is the ability to drive meaningful operational and business outcomes.
Operational benefits:

Real-time batch release and anomaly detection, without waiting and therefore wasting money and delaying delivery of therapies to patients.
Continuous improvement, with ongoing transparency into all relevant quality data and analytical results.
Improved QC productivity, where team members focus on high-value activities.
Data integrity at every stage of the workflow, with all data engineered and available at the point of decision.
Decision speed, when all information is available at all times.

Business benefits:

Faster time to value, with delivered best practices that save time versus highly customized solutions.
Lower IT costs, when compared to legacy, on-premise systems, and point-to- point integrations.
Future-proof solutions, with new features delivered in the cloud without major re-validations that hamper innovation.
There is now a clear, achievable, and powerful path forward for modernizing QC.
Take the first step towards transformation

Contact us ([email protected] and [email protected]) to start talking about how you can drive transformation in pharmaceutical quality control with confidence.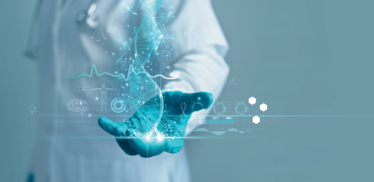 Receive content, products, events as well as relevant industry updates from The Medicine Maker and its sponsors.
---