Business & Regulation
Profession,
Business Practice
Equal Footing
Helping women thrive in the workplace will have benefits for us all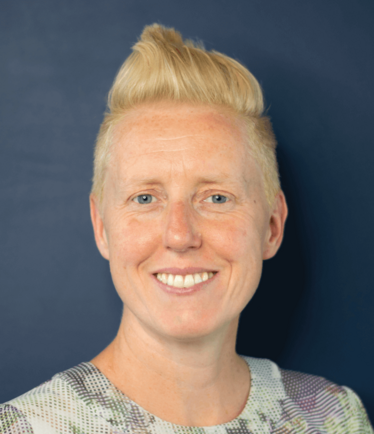 It goes without saying that workplaces should provide equal opportunities to all. And yet, women often feel left behind. Working to address gender-based professional challenges, the International Pharmaceutical Federation (FIP) has launched a FIPWiSE toolkit to help support women and their employers produce the best workplace outcomes for their employees.
Here, Claire Thomspon, FIPWiSE Chair, outlines the extent of the gender inequality problem and shares how the federation's newly launched resource will give women in pharmaceutical sciences and education better access to and continued benefit from the opportunities enjoyed by their male counterparts.
What biases do women working in pharmaceutical sciences face?
There are multiple forms of workplace gender inequality that affect women's position, empowerment, and career advancement. These include the gender pay gap, a shortage of women in leadership and decision-making positions, maternity discrimination, and slower career progression opportunities. Significant gender differences have, for example, been described throughout academic careers across science and technology, and there is evidence that women publish fewer papers in all disciplines and in almost all countries. Research shows that on average, male scientists publish 13.2 papers during their career, whereas female scientists publish 9.6, resulting in a 27 percent gender gap in total productivity (1).
Gender inequalities in the workplace are more than just statistics; they represent a huge challenge at local, national, and global levels. The discrepancy in treatment impacts all of us, regardless of gender, by limiting opportunities and failing to allow talent to thrive.
How does this affect wellbeing?
The mental health and wellbeing of women in pharmaceutical science and pharmacy education can be significantly impacted by workplace inequality. We all need support at work. And, without it, some women feel the need to leave their careers behind – with consequences for business as their workforce becomes limited in skills and capacity. For others, a lack of equitable access to professional development opportunities makes it likely that their skills aren't up to date and reduces their overall job satisfaction.
How can these issues be countered?
Equity of work-life balance for women improves productivity and increases organizational commitment, while allowing better apparent control over responsibilities outside work. A study of 36 pharmaceutical companies in the US found that the use of flexible working hours for work-life balance positively impacted performance and led to a 10 percent increase in productivity.
Equitable incentives for equal work also help to recruit, reward, and retain talent in an organization – with diversity in leadership positions generating substantial organizational benefits, such as increased profitability, greater ability to contribute to new innovative ideas, and perceived value from consumers and stakeholders.
What's included in the toolkit?
The FIPWiSE toolkit for positive practice environments was developed to identify and address inequalities in workplace environments that affect women in pharmaceutical science and pharmacy education. The toolkit includes four chapters aligned with its purpose and written by an international team of women.
The first chapter of the toolkit is about drawing attention to – and understanding the issue of – positive practice environments in education and science. The second chapter delves deeper into five key factors: equal incentives for equal work; work-life balance; creating supportive and safe working environments; opportunities for professional development, recognition and empowerment; and women in leadership. The third chapter identifies how individuals, employers, and institutions can move forward with each factor. And the fourth chapter provides materials that can be used to implement and support positive practice environments in workplaces.
This toolkit – the first of its kind in the field of pharmaceutical science and pharmacy education – creates a repository of information for progression and possible solutions that can be implemented by professionals, employers, and policy makers to generate and maintain supportive working environments. The toolkit focuses on education and science workplaces, but provides its readers with the opportunity to expand their learnings across the entire pharmaceutical workforce.
Do you think confidence and historic beliefs about women in the workplace will hinder long-term progress?
Women represent more than half the population, and more than a third of the pharmacy and pharmaceutical science workforce. I very strongly believe that nobody should be confined by their gender. Whether it is educating the future workforce or developing new medicines or health technologies, we should ensure that women have equal voice and value at every level. By creating and maintaining positive practice environments, we can help women achieve their full potential.
All that being said, social beliefs, traditional gender roles, stereotypes, cultural barriers, and intersectionality may continue to reduce women's ability to perform at their highest level. To that end, FIPWiSE aims to boost confidence by showcasing the skills and talents of women in science and education, and empowering them so that we can break through barriers and historic beliefs.
I hope that the FIPWiSE positive practice environments toolkit can engage, enable, and empower women to achieve their aspirations – and, in doing so, help create a better environment in which the entire workforce is more able to succeed.
Receive content, products, events as well as relevant industry updates from The Medicine Maker and its sponsors.
Huang J, et al., Proceedings of the National Academy of Sciences, 117 4609 (2020).