Business & Regulation
Standards & Regulation
FDA Warning Letters: September 2023 Edition
A look at cGMP deviations cited in recent FDA warning letters – with some truly shocking findings
Stephanie Sutton | | 4 min read | Opinion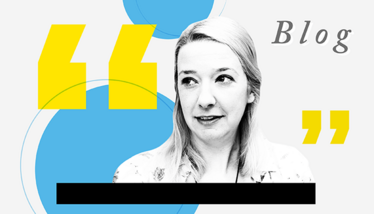 A number of issues

Jamol Laboratories, based in Emerson, New Jersey, was caught manufacturing OTC products in insanitary conditions. "For example, you conduct a portion of your manufacturing in a corridor using a stained and debris covered fan surrounded by cardboard," states the FDA letter. The manufacturing space was described as "uncontrolled," "poorly cleaned and maintained." There was a dead insect, exposed ceiling, and inadequate ventilation.
The FDA also observed the lack of an adequate quality unit, lack of appropriate testing, and lack of validation of manufacturing processes. For example, the company had "not identified the component attributes (e.g., solubility, viscosity, and density) and the process parameters (e.g., speed, temperature, and (b)(4)) that are important to produce this product with a consistent quality."
Data, data everywhere – including in the trash bin

The integrity of analytical testing data was raised as a significant problem at Indian company Intas Pharmaceuticals. The warning letter cites "inadequate oversight of original CGMP documents, deficient controls over computerized systems, insufficient laboratory investigations, and aborted chromatographic sequences."
FDA inspectors found torn cGMP documents and test readouts in various locations. Analysts were not reporting all test results; one analyst poured acid into a trash bin containing analytical test readouts; and analysts were manually changing electronic batch record data. The list goes on…
Uncleaned for 14 years

Another Indian company to receive an FDA warning letter in August was Centaur Pharmaceuticals. There were serious problems with contamination and cleaning. Residues containing multiple APIs from different products were identified on equipment. The letter added, "Your firm acknowledged that sections of the (b)(4), (b)(4), and (b)(4) have not been cleaned or examined for cleanliness since they were installed over 14 years ago."
Centaur Pharmaceuticals manufactures products for Breckenridge Pharmaceutical, a US subsidiary of Japanese company Towa Pharmaceutical. Breckenridge issued a recall of numerous batches of medicines because of the inspection findings.
Contaminated product released to physicians

Based in Erlanger, Kentucky, RenatilLabs was manufacturing a product (WJMAX) derived from human umbilical cord for allogeneic use. The product has been distributed directly to physicians in the US and is intended to be administered by intra-articular injection or topically to open wounds. However, the company does not have a biologics license and there is no BLA or IND for the product.
The product has also not been manufactured to cGMP, with aseptic processes not validated. There is no environmental monitoring, sterility samples were stored inappropriately, and batch records do not document investigations. After stability testing revealed contamination with Staphylococcus epidermidis, the product lot was not rejected. The FDA letter states that numerous vials from the lot have been sold.
Inadequate cleanrooms

At Iso-Tex Diagnostics in Alvin, Texas, FDA investigators found that a door to an aseptic processing cleanroom would not fully close. They were inadequately sealed light fixtures in cleanrooms and foreign particulates on HEPA filters. Investigations were also not conducted into frequent occurrences of negative differential pressure between the cleanroom and the gowning room. There was also a lack of gowning for aseptic production of sterile radiopharmaceuticals; for example "exposed facial skin and hair entering your ISO 5 production environment while performing aseptic manual filling."
Issues with out of date testing materials were also identified.
Lack of investigations

Baxter received an FDA warning letter for a facility in Ahmedabad, India. The main issues cited were inadequate investigations regarding endotoxin testing and an automated vial inspection system. "Your firm invalidated multiple endotoxin tests for finished products upon discovery of particulate matter in one or more wells used to perform the kinetic-turbidimetric assay (KTA) method," says the letter – also adding that a previous inspection had cited issues around endotoxin testing.
With regards to the visual inspection system, data suggested there were deficiencies in detecting known defects, which were not investigated.
AstraZeneca's troublesome communication

Warning letters for big pharma companies are rare. But in August, AstraZeneca received a warning – not for manufacturing deficiencies but for promotional activities. A sales aid was identified as making false or misleading claims about the efficacy of COPD medication Breztri Atmosphere. The aid included the headline "DIFFERENCE OBSERVED IN TIME TO ALL-CAUSE MORTALITY (OVER 52 WEEKS)," and a graph titled "SECONDARY ENDPOINT STUDY 1: Time to all-cause mortality in the ITT population."
According to the FDA, "These claims and presentation, in the context of a promotional communication describing the safety and efficacy of Breztri, are misleading because they suggest that Breztri treatment has been shown to have a positive impact on all-cause mortality (ACM) and reduce the risk of death in COPD patients. These suggestions are not supported by the cited references."
The letter also accuses AstraZeneca of making misleading impressions about the benefit of the drug.

If you enjoyed reading this article, consider signing up for our newsletters to receive regular news and updates straight to your inbox.
Receive content, products, events as well as relevant industry updates from The Medicine Maker and its sponsors.