Business & Regulation
COVID-19,
Standards & Regulation,
Business Practice
Fighting Fake COVID-19 Treatments
Dodgy COVID-19 treatments and vaccines are being sold on social media and the dark web
Stephanie Sutton |
Wherever there is demand for medicines, scammers will try to take advantage. Since the start of the pandemic, the FDA and the Federal Trade Commission have been sending out joint warning letters to companies caught wrongly marketing products to prevent, treat, diagnose, or cure COVID-19.
Some of the companies that received warning letters in March and February 2021 include:
Ravenscroft Apothecary – which offers "Essential Oils for Coronavirus." (1)
Ageless Global – which claims its portfolio of technology and products "include two patent-pending, clinically tested COVID-19 defense products." The warning letter cites a number of dubious marketing messages, including, "Still looking for a last-minute Christmas gift? Give your loved ones the gift of protection against SARS-CoV-2, bacteria, and other viruses for the holidays with Immunoral." (2)
SafaLab, which claimed, "A competent medical doctor can rescue you if you are infected with the coronavirus using intravenous infusion… But the minimum responsible protection which everyone should have stockpiled in his or her home is the Coronavirus Prevention 12 Pak available HERE from Safalab, Inc. for $568." (3)
B4B Corp was caught touting the benefits of tea: "We know Earth Tea LOVES your #lungs which is why its so powerfull against #COVID19 so as this volunteer makes progress we are planning to uplift Earth Tea to be #1 choice to get people off the #ventilator not only for covid19 but in general." (4)
Dr Paul's Lab sells COVID-Aid Tincture: "COVID-Aid Tincture… Directions: If illness [is] suspected, take 1 cc (1 dropperful) under tongue 4–6 times daily until symptoms subside." (5)
Mercolacom was reprimanded for advertising various products and making claims they could fight COVID-19. "Vitamins C and D are finally being adopted in the conventional treatment of novel coronavirus, SARS-CoV2. This fortunate turn of events is likely to save thousands of lives…" (6)
The full list of warning letters sent out for fraudulent COVID-19 products can be found on the FDA website (7).
Last year, the FDA set up a task force to closely monitor for fraudulent COVID-19 products. The task force has been working with major retailers and online marketplaces to remove listings. The agency has also set up a form for consumers to report websites that may be selling illegal products (8).
Dodgy COVID-19 products are being found across the globe. UK media outlet BBC News recently reported that COVID-19 vaccines are being sold on the dark web, which is only accessible with specific browser tools (9). Vaccines advertised include Oxford-AstraZeneca ($500), J&J and Sputnik V ($600 each), and Sinopharm ($750). Neither Sputnik V nor the Sinopharm vaccine has been approved by the FDA or EMA.
In South Africa, authorities seized fake COVID-19 vaccines following a global alert issued by Interpol (10). Around 400 ampoules (about 2,400 doses) of fake vaccine were found at a warehouse in Germiston, Gauteng. In China, police busted a network selling counterfeit COVID-19 vaccines and arrested more than 80 subjects.
Subscribe to The Medicine Maker Newsletters
About the Author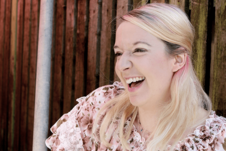 Stephanie Sutton