Business & Regulation
Business Practice,
Drug Delivery,
Profession
Fourth Time's a Charm
Sitting Down With… Nigel Theobald, Chief Executive, N4 Pharma PLC, UK.
James Strachan | | Interview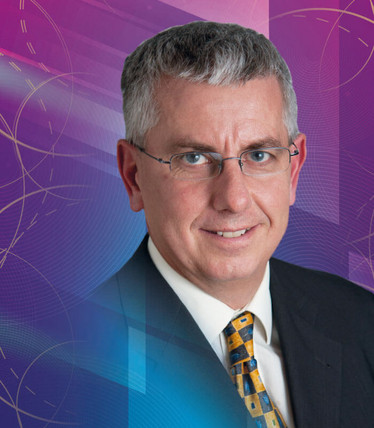 Tell me the story of your career before N4 Pharma...  
I'm not a chemist or a biologist – I studied economics at the University of Southampton. Early in my career, I worked at Boots the Chemist, initially marketing baby products (which was handy, because I had two young kids!). I then moved into the healthcare and medicines branch, and eventually became Head of Healthcare Product Development just before I left back in 2001.
My goal was always to have my own business at the age of 40. And I set one up just as I turned 41 – so I was on track, give or take a few hours! My initial consulting company produced contacts enabling me to set up my second business, a specialist distribution company for the European market – a really challenging sector because of the competition from a number of big players. Following that, I was asked by some investors to set up and run a company called Oxford Pharmascience, which developed a new ibuprofen formulation that reduced gastric irritation. The company grew significantly but my aim was always to set up and make a success of my own business. So I sold my shares and used the funds to found N4 Pharma – my fourth company, hence the name.
Does your economics background give you an advantage as a CEO in the pharma space?
I think it gives me a different perspective. I might not necessarily understand the ins and outs of a given technology in great detail, but I am able to focus on why someone might want to use a system, which is crucial. It can be easy, with all the amazing technologies out there, to lose sight of what it takes to successfully develop and commercialize a product. I passionately believe that we shouldn't do things in this space just for the sake of science. And that was the approach we took with N4 Pharma, speaking with a number of scientists to evaluate their technologies and see whether they had commercial traction or not. And that approach eventually led us to Nuvec.
What's the story behind Nuvec?
After evaluating a number of technologies, we agreed an exclusive commercialization deal with the University of Queensland for a nanosilica system for delivering vaccines and therapeutics. The original Queensland technology works like a hollow, porous practice golf ball that moves slowly through the air – these holes allow the vaccine inside but slows down its release from the particle. The original plan was to develop a vaccine delivery system for hepatitis B to reduce the number of doses per day from three to one. But we decided to go down the DNA and RNA delivery route as there was a great deal of investment in that area. The system didn't work for DNA and RNA, but it just so happened that the Queensland team had a version with spiky hairs on the silica surface that could attract and protect DNA and RNA from the nucleus and that we have called Nuvec.

We have done a great deal of in vitro work and some early preclinical in vivo studies show that it can safely travel to cells, get across the cell wall, break down in the cell to produce antibodies and doesn't drift to the liver (as it stays at the site of injection). As we've carried out further in vivo experiments we found that our CRO partners were working slightly differently to our original successful in vivo study. So we're taking a step back to make sure the antigen loading protocol is fully standardized before embarking on further in vivo studies. These are some of the challenges of working without an internal R&D team!
What are the secrets to success as an entrepreneur in the healthcare/pharma space?
It's interesting; I don't think the secret is necessarily being a good entrepreneur. The key is getting access to capital right from the get go. In fact, and this might be controversial, you could say the secret to success is to be American! The American model basically involves sitting down in front of investors and explaining what your idea is and how much money you'll need to turn it into a success. If they like the idea, they will give the money upfront and tell you to go away and do it. In Europe, you might get a fraction of that money upfront, then another fraction a year later, then more two years later, and so on. It's a slow, target-driven approach; and as a result, European companies sometimes struggle to get the right level of funding to develop their life science assets. Overcoming these problems is key to success.
What advice would you give an entrepreneur in this space?
Form partnerships that are truly mutually beneficial – so that your success and your partner's success are co-dependent. I remember a company from my time at Boots that had developed an improved version of ibuprofen. They started working with a new Indian company to make the product for them and their approach was to create such a strong partnership that the success of both companies really hinged on the success of the product – it was in nobody's interest to suddenly switch suppliers and start undercutting each other. In the end, they both became very successful.
What's one thing you wished you knew when you started your career?  
Honestly, nothing! If I knew then what I know now, I wouldn't have become the person I am today. In any case, if I did hear something mind-blowing 20 or 30 years ago, I don't think I would have quite realized it so I doubt it would have changed things!
Receive content, products, events as well as relevant industry updates from The Medicine Maker and its sponsors.