Business & Regulation
Profession,
Business Practice
Growing, Adapting, Leading
Sitting Down With... Mary Lavin, President of Sartorius North America
Angus Stewart, Stephanie Sutton | | Interview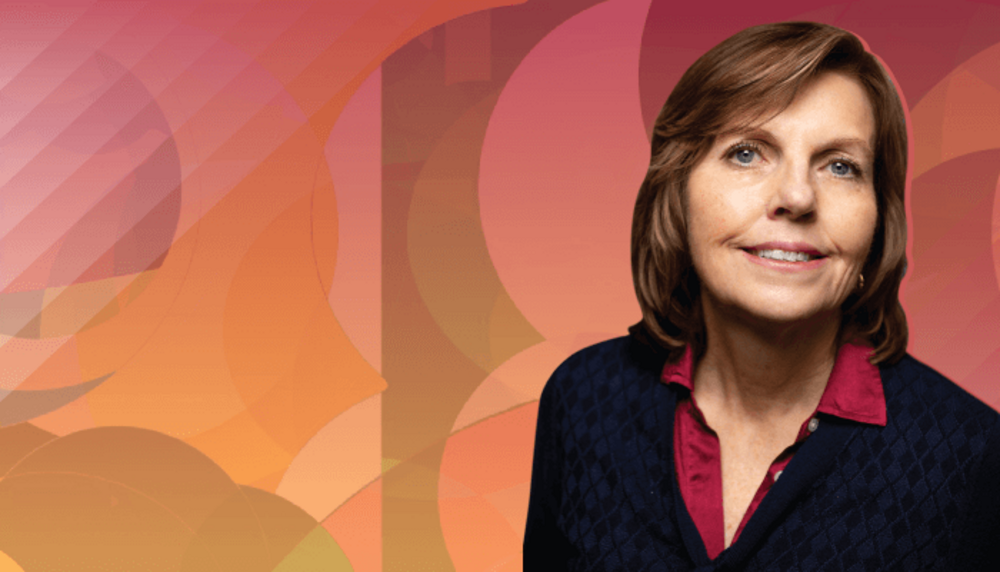 At what point did you realize you wanted to move into leadership?
I started in accounting. At that time, Sartorius had decided to expand internationally and I was able to use my financial skills to help the leaders run the business. Step by step, I worked my way through the organization. I volunteered for many new projects, such as the first SAP implementations outside Europe, and supported the sales organizations with their updates, rollouts, and organization changes. So, as Sartorius expanded, I expanded my responsibilities. Today, I am responsible for all the business operations at sites in the US and Canada. I became president of the company in 2002 and am one of the first women to hold this position.
What are the most rewarding things about leadership?
Three key rewards spring to mind. One: cultivating the next generation of leaders. Two: the chance to grow one's team and oneself. And three: that each day is different. There are new learning opportunities and challenges every day – and opportunities to embrace new ideas and expertise.
What have been the greatest milestones in your career?
I realized that I had made it when I was invited to attend a global meeting in Oman. All 35 participants were business leaders at Sartorius. I felt honored to be there. For me, it was a milestone to be part of the global executive management team. It was in 2002, and it happened to be my son's first birthday, so it was a mixed milestone. Even though I wasn't home with my son, I was able to celebrate with him when I returned. When you get the opportunity to be at an important meeting, it's crucial to be there, but you need to find a way that works for your family and for you. We're all different and have different needs.
Is there a problem with getting women into STEM roles and keeping them there?
I think there are many avenues for women to be successful, just like men, and for them to develop careers. Pharma is a growing, dynamic industry and it offers so many opportunities. I'm an accountant who gradually grew into a leadership role as head of the North America region. I would have never thought I'd have this opportunity but, because of the strong environment for growth and an eagerness to learn and to partner with different people, here I am.
What is your top advice for people who want to move into leadership?
My advice is to be open, travel, learn about what you're doing, and learn about the company. At Sartorius, for example, we need people who are willing to be international leaders. I was in Germany every other week for three years and it really helped me broaden my understanding. It granted me a totally different perspective on the complexities of the company and on leadership outside our North American operations. If you want to move up the corporate ladder, I think you should be willing to go and work in a different country. It is about openness and trusting that it's an opportunity that can help you and the company. It always has to be mutually beneficial for people to make adjustments to their lives.
In addition, I would say to always volunteer for new things. I learned a lot by getting placed on special projects, connecting with people, and letting them know I was open to working on new things and interested in learning about new business.
What do you think are essential qualities for a leader?
Curiosity, integrity, courage, and respect. But I also think you need to be a high performer, strong communicator, equally strong listener, have compassion, lead with integrity, and value both teamwork and talent development. That is how to lead.
Has the pandemic changed your role?
It hasn't changed my role. Both I and Sartorius' global teams continued to focus on meeting the needs of our customers while taking concrete actions to grow the company. But I do think the pandemic has highlighted two lasting continuities.
First, effective communication will always be important. Our teams are global so, before the pandemic we were already using virtual tools and platforms to connect with customers, partners, and colleagues unable to meet face to face. During the pandemic, we were able to make those virtual connections really count. Today, we're eager to resume in-person connections with our colleagues and customers.
Second, staying agile is key; we've re-learned that during the pandemic. Like many companies, we've had to be nimble in our approach to different areas of the business. One example is using HoloLens, an augmented reality tool for remote service applications. Sartorius took part in Microsoft's Innovation-Talk, a series of webinars featuring innovation leaders in their respective industries. ​We were invited to explain how our company used AR technology with the help of Microsoft HoloLens to enable customers to interact with products remotely.
Receive content, products, events as well as relevant industry updates from The Medicine Maker and its sponsors.
---