Business & Regulation
Digital Technologies
Getting Started With Digitization
It's time for quality and manufacturing to go paperless, but how should a company go about digitization?
Erin Wright | | 4 min read | Opinion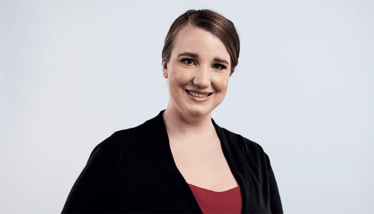 Anders Sorman-Nilsson – futurist, author of Digilogue, and keynote speaker at MasterControl's 2022 Masters Conference – writes that "Change doesn't care whether you like it or not. It happens without your permission (1)." The impact of COVID-19 shows there is no question that digital transformation is a timely development and will be an ongoing necessity for pharmaceutical manufacturers to remain competitive.
Digitization is both an imperative and a buzzword. Depending on where you fall on the digital spectrum, it may bring relief, frustration, or uncertainty. It is commonly known (and supported by research) that companies hoping to ride out current upheavals and establish a sustainable presence must be able and willing to undergo digital transformation. A 2020 Harvard Business Review study, Rethinking Digital Transformation, states, "The drive for digital transformation has only intensified and become more essential for business success. Ninety-five percent of [700] executives surveyed say it has grown in importance… with 70 percent describing the change as significant (2)." It further states that transformation leaders report "revenues have grown significantly as a result of digital transformation, and they surpassed their peers by double-digit rates in other key areas, including operational efficiency, competitiveness, and customer retention rates."
Change is never easy, but it doesn't have to be overwhelming. Rest assured that there are proven and actionable steps to follow to efficiently complete a digitization project. Not knowing where to start can sometimes be the biggest hurdle.
One practical way to tip the scale in your favor is to start with solutions that are configurable off-the-shelf (COTS) and don't require custom code. Technology has come a long way in the last 10 years, so don't be afraid to discover and compare possibilities you weren't aware of. Many of today's quality and manufacturing software solutions are both configurable and purpose-built, which allows you to map to your existing processes instead of changing a process to match the software. A good configurable solution should allow you to automate and leverage master templates and complete digital forms designed to reduce human input errors.
My other piece of advice is to look for a cloud-based Software as a Service (SaaS). Corporate "no-cloud" policies are as rare today as "no-Internet" policies (3), but this comes with advantages such as enabling access from anywhere and reducing the initial outlay (but being able to add new capabilities as required). Upfront IT infrastructure and support are also minimal and employees can collaborate within the system. Accenture reports that 65 percent of leading cloud technology adopters saw 10 percent in cost savings from cloud migration and outpaced their peers in cost reduction by 1.2 to 2.7 times (4).
In the true spirit of transformation, it will not serve you to adopt digitization until you have evaluated and refined your current quality and manufacturing processes. Digitizing bad processes just makes for a bad digital solution, no matter how advanced the solution is. You must be willing to let go of outdated and inefficient processes. Likewise, get to the heart of the processes that you consider integral and valuable; don't change what's good for the sake of new and different. However, you should evaluate the efficiency of any process you plan to maintain. Are there missing links or redundancies? Can you streamline and connect currently fragmented processes? Make all the changes you can prior to implementing your solution to make it even more impactful. This type of pre-adoption strategy makes transformation easier to sustain after implementation. The solution you choose and configure should reflect your best workflow practices and allow you to modify them over time as needed.
When it comes to prioritizing digitization tasks, begin with your key quality indicators. Is it training? Is it electronic batch records? Try to align these priorities with current capabilities (i.e., budget, staffing, etc.) to create a list of steps you can complete one at a time. As you check off projects and your teams experience success, each subsequent project becomes easier and brings your company closer to complete digitization.
Remember – it takes a village, but you need a leader or else digitization projects will be deprioritized. Appoint someone to this role with direct support from upper management to ensure your efforts stay on track. Your leader should collaborate with affected departments and seek cross-functional input and engagement. An inclusive approach to innovation will create a sense of ownership in each department and improve adoption rates.
Receive content, products, events as well as relevant industry updates from The Medicine Maker and its sponsors.