Business & Regulation
Trends & Forecasts,
COVID-19
Winter is Coming: How the Energy Crisis Will Change Pharma in 2023
In the face of war and the lingering economic aftereffects of COVID-19, Europe is weathering an energy price storm. What does this mean for medicine makers?
Angus Stewart | | 6 min read | Interview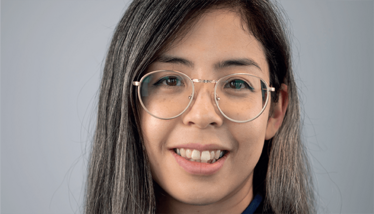 As the war in Ukraine draws ever closer to the end of its first year and winter tightens its grip on the northern hemisphere, many of us – from ordinary families to corporate accountants – will be watching our energy bills in an entirely justified state of anxiety. Stacked on top of a prolonged period of COVID-19-induced economic disruption and surging inflation, this is a tremor in the market that nobody asked for, but almost everyone will have to deal with.
So what does it mean for the pharmaceutical industry? To help us consider where to even begin, we spoke to Naomi Ikeda, a tax consultant at Ayming with a PhD in molecular biology and years of experience working with small, medium, and large companies across medtech, biotech, and pharma. Recently, Ayming published its 2023 International Innovation Barometer, which devoted roughly one third of its pagecount to the energy crisis.
What is the scope of the energy crisis right now?

The energy crisis is impacting the productivity and capabilities of many industries, not just those in the energy sector. Due to the interconnectedness of the world's industries and their reliance on fuel for production and trade, changes in one sector can have a significant impact on others, creating widespread instability across all industries. Over the years, numerous crises have had lasting effects on supply chains. Disruptions caused by the COVID-19 pandemic highlighted Europe's dependence on global suppliers and resulted in shortages of APIs and packaging materials. Continued lockdowns in China have exacerbated these shortages, while the war in Ukraine has increased the price of energy and we are still feeling the effects of COVID-19 on healthcare. This translates into simultaneous supply and cash flow shortages.
Some of these problems will affect the entire world but, in many cases, their effects will be concentrated in specific regions. The countries suffering from the energy crisis are predominantly in Europe due to their dependence on gas from the Baltic Sea pipeline – but there will also be countries outside Europe affected by the knock-on effects of the crisis. In addition, the continuing lockdowns in China have led to a significant global decrease in raw materials, increasing the costs of both consumables and manufacturing processes.
What are the knock-on effects of the crisis?

This crisis will lead to upfront corporate investment in future-proofing. This involves short- and long-term strategies for fuel saving and the creation of contingencies for further supply volatility – so we can expect some innovative benefits for the economy and the environment.
The increase in energy costs is also leading to a significant decrease in margins for European pharmaceutical manufacturers, with reports in a letter addressed to the European Commission stating that electricity prices for drug manufacturers have risen 10-fold and that costs for raw materials are increasing between 50 and 160 percent. This particularly affects products such as antibiotics, whose manufacture is energy-intensive due to the fermentation processes and required sterility. The rising costs are leading to calls for the discontinuation of generics, which would push higher costs onto the customer. This would lead to production impacts for all medication and would limit the availability of medicines for patients in need.
All of this has led many companies to seek manufacturing methods that can alleviate the pressing cost challenges. During times like these, innovation will increase as companies seek new modes of operation to create a "new normal" that is less dependent on high energy requirements.
Pharma is less prone to inter-sector collaboration than other industries
What did the survey behind Ayming's 2023 report reveal about the energy crisis?

Our survey encompassed 846 pharmaceutical businesses across 17 different countries in Europe, Asia, and North America, and revealed numerous insights into how people across different economic sectors are responding to the energy crisis. More than 80 percent of pharmaceutical companies have had to make changes to counter the rising energy bills, with 36 percent describing their changes as "radical."
Furthermore, the results showed us that pharma is less prone to inter-sector collaboration than other industries. This is most likely due to NDAs on products, which create a barrier to joint ventures and innovation. However, during this volatile period, it will be crucial for pharma to expand its collaborations.
Collaboration reduces the amount of energy each individual company requires and enables more efficient use of time and resources. During a period of ever more finite resources, the industry needs to recognize how and where redistribution of scant resources would be most useful.
More broadly, our survey showed that 41 percent of firms are looking at energy efficiency savings. Of those, 30 percent are looking at alternative energy sources, such as a new supplier or renewables, and 25 percent are looking for alternative materials that are not derived from fossil fuels. Surprisingly, only 58 percent of respondents said they were receiving the funding necessary to navigate the energy crisis, but 62 percent are expecting an increase in R&D budget. This underlines the rising importance of innovation that we can expect through 2023.
Can major private sector investments offer a way out of (or at least through) the crisis?

There are several key paths to navigate this crisis, including procurement-funded innovation within the private sector, government funding, and collaborative work within commercial sectors. However, governments must ensure that they have a wide range of support mechanisms to stimulate the energy transition, including R&D tax credits, grants, and subsidies. Effective solutions here will provide immediate benefits to both the economy and the environment and will begin to stabilize the market.
Does pharma need special support to handle rising energy costs?

During this crisis, we will need to view the interdependencies of the various sectors collectively. Pharma is just one part of a wider picture. At the height of the pandemic, pharma was the industry with the potential to save us – and it received increased attention and funding accordingly. But, in the case of the energy crisis, that responsibility is more distributed across a range of sectors. What we can say with certainty is that the danger posed by finite, geography-dependent fossil fuels has never been more real.
Across the 21st century, this danger will lead to starvation due to the lack of available resources for agriculture. We will also be faced with a lack of medicines and therapies that used to be commonplace among the general population. Ultimately, it cannot be said enough that fossil fuels contribute to increasing CO2 emissions and the rising temperature of the world, which in itself will have an ever more catastrophic impact on our way of life.
Companies that embrace greener practices reap double benefits: environmental sustainability and lower energy costs. Actioning such strategies commits funding to innovation and pays off in the long run through new savings and efficiencies. The greener a company is, the more green advances it will be able to make and the more easily it will secure additional government and commercial funding as a result.
Future-proofing by developing greener technologies is key for us all. It's these technologies that could spare us from a future riven by crises induced by our dependencies on fossil fuels and other finite resources.
Receive content, products, events as well as relevant industry updates from The Medicine Maker and its sponsors.