Business & Regulation
Standards & Regulation,
Supply Chain,
Clinical Trials
Why Only a Collective Approach Can Beat Fake Medicine
Substandard and falsified medicines are a global threat, but we can push back by acting together
Géraldine Lissalde-Bonnet | | 5 min read | Opinion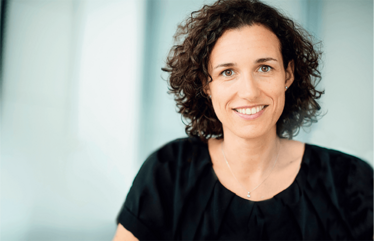 A recent operation by 94 of Interpol's member states served to highlight the extent of the fake medicine problem. Initiated in June 2022, Operation Pangea XV was a coordinated crackdown on illegal online pharmacies. During the weeklong operation, more than 7800 seizures of illicit and misbranded medicines and healthcare products were seized. In total, more than three million individual products were confiscated, with a collective value of $11 million.
Interpol has been combating the global trafficking of counterfeit pharmaceuticals since 2008, but the seizures continue and new websites offering fake products pop up to replace those previously shut down. In 2022, nearly half of the packages inspected by law enforcement during the operation were found to contain either illicit or falsified medicines. These are defined by the United Nations Office on Drugs and Crime as "medical products that deliberately or fraudulently misrepresent their identity, composition, or source."
Operation Pangea also serves to underscore the global nature of the fake medicine problem. The 94 interpol members involved include representatives from every continent. It is a commonly held belief that fake drugs are more prevalent in areas with less regulated supply chains, but they can be found anywhere. Though it is true that someone living in Africa may fall victim to fake antimalarials, it is equally true that someone in Europe or the US can encounter substandard or falsified drugs. The mispurchase is often as simple as the use of an apparently legitimate online pharmacy – perhaps with a view to acquiring a drug more swiftly or cheaply than would be possible through formal engagement with the healthcare system. On other occasions, falsified drugs have been able to infiltrate genuine supply chains.
The patient safety consequences of this flourishing trade are well known. At best, an individual who uses such a drug will receive either none or little of the intended therapeutic effect. At worst, real harm can result. Analysis by a team at the London School of Hygiene and Tropical Medicine suggests, for instance, that substandard and fake antimalarial drugs could be causing 116,000 extra deaths from the disease every year in sub-Saharan Africa. Research has also shown that substandard and falsified medicines are contributing to growing antimicrobial resistance.
The pharmaceutical supply chain is incredibly complicated, and each of its many links present an opportunity for infiltration by fakes.
This illicit trade also has an impact on developers and manufacturers of genuine medicines. In late 2020, a study into the impact of counterfeit goods on the pharmaceutical industry reached a stark set of conclusions: assuming a counterfeit market of $200 billion, researchers concluded that pharmaceutical companies were losing sufficient revenue to prevent 13 new drugs being brought to market each year. For pharmaceutical sector leaders, the effective financial loss caused by fake medicines cashes out to either shrinking revenues or the inability to invest in future research and development.
Everyone involved in healthcare, in any capacity, should be concerned about the problem. The pharmaceutical supply chain is incredibly complicated, and each of its many links present an opportunity for infiltration by fakes. The first point of vulnerability is the very manufacture of drugs from raw materials, which may come from multiple sources. Once manufactured, the drugs then move to a range of wholesale distributors – another chance for fakes to enter the chain. They then pass to community pharmacies, online marketplaces, hospitals, or other health settings – each of which presents another risk of infiltration. Consider the sheer scale of the chain – a global giant, involving hundreds of companies and millions of products – and the huge challenge of keeping falsified goods shut firmly out becomes clear.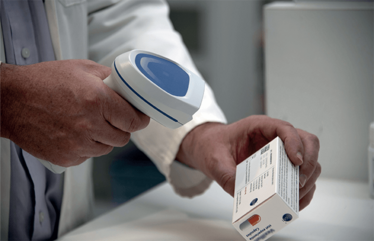 Since risk runs across the chain, players at every link need to cooperate. That, fundamentally, is the aim of the Fight the Fakes Alliance. The Alliance brings together more than 20 member organizations, representing healthcare professionals, manufacturers, wholesalers, researchers, and patients.
One important method of preventing falsified medicines from endangering people's health and wellbeing is robust product identification. We want to make sure that every single drug is uniquely identified, and that the data are easy to share. On the face of it, this may seem straightforward. Indeed, many members of the public might be under the impression that if were they to be administered a false drug, that fake drug would then be easy to trace – just as contaminated products were traced during Europe's horse meat scandal in 2013.
The reality is different. Much of the food industry's supply chain uses globally unique identifiers and barcodes at every point, but the pharmaceutical supply chain has not yet reached this level of cohesion, which makes for an attractive loophole for counterfeiters. In short, fake medicines are hard to quickly and robustly identify and remove from the chain.
Fortunately, there is a solution. By using GS1 global standards for identification and traceability, spotting an illegitimate product would become as simple as scanning a barcode. GS1 standards are the most widely used standards for identification and traceability for healthcare products worldwide. More than 70 regulations for medicines traceability today are based on these standards, and using them is a way to ensure global harmonization and interoperability for the improvement of supply chain efficiency and patient safety.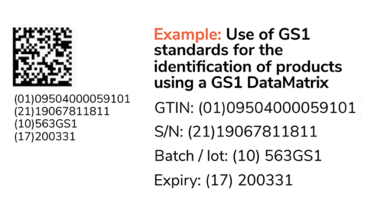 The GS1 standards also enable patients to join the fight against fake medicines. Through a global awareness raising campaign, patients are informed about the risks linked to fake medicines. Patients are also empowered to ensure they are using the medicine in a safe way by scanning their medicine's Datamatrix barcode to access online information, such as how to take the medicine, and what its likely side effects may be. Just as every member of the pharmaceutical supply chain is a partner in solving these issues, so too are the patients themselves.
Operation Pangea shows the great extent and complexity of the problem of substandard and falsified medicines. In my view, we must deepen and broaden awareness, further implement global standards for the identification of medicines, and encourage patients to get involved in scanning barcodes. With these three key activities, we can fight the fakes together and improve patient safety.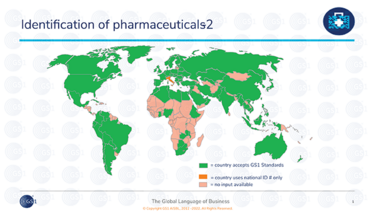 Receive content, products, events as well as relevant industry updates from The Medicine Maker and its sponsors.
Géraldine Lissalde-Bonnet