Business & Regulation
Business Practice,
Biosimilars
Enter the Humira Biosimilars
Humira biosimilars finally launch on the US market
Stephanie Sutton | | 2 min read | News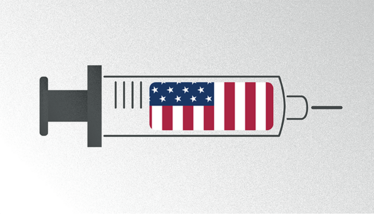 July 2023 is a significant one for biosimilars in the US. As of July 1, more biosimilar versions of Humira will be available and the competition will be heating up. The first Humira biosimilar launched in January 2023 – Amgen's Amjevita (adalimumab-atto), which received FDA approval in 2016 – but some of the new arrivals have come armed for the fight.
Included in the July launches is Boehringer Ingelheim's Cyltezo (adalimumab-adbm), which was deemed by the FDA to be therapeutically interchangeable with Humira back in 2021. It is the only Humira biosimilar to have the interchangeability designation.
"The process of bringing biosimilar versions of Humira to the market in the US has involved several factors that have contributed to the time it took for patients to gain access including complex regulatory pathways, exclusive patent protection, and market dynamics," explains Stephen Pagnotta, Executive Director and Biosimilar Commercial Lead at Boehringer Ingelheim. "Our license period for Cyltezo began on July 1, 2023, which places us among the first alternative biosimilar treatment options."
Cyltezo's interchangeability designation was supported by the phase III randomized VOLTAIRE-X trial, which studied the effects of multiple switches between Humira and Cyltezo. Pagnotta says, "A biosimilar with an interchangeable designation can be auto-substituted for the reference product by a pharmacist. Individual state laws control how and whether providers and patients must be notified. Pharmacist-mediated auto-substitution could mean fewer administrative hurdles, which can potentially help patients get their medications faster than they would get non-interchangeable biosimilars."
The drug is also being launched with a pen autoinjector, features a one-button, three-step activation, with 100 percent drug visibility and a protected needle.
However, other biosimilars manufacturers are reportedly taking steps to obtain the interchangeability designation, so we may see the competition intensifying further in the marketplace.
Receive content, products, events as well as relevant industry updates from The Medicine Maker and its sponsors.