Business & Regulation
Digital Technologies
Immunization Versus Ignorance
Who do we blame for the return of polio?
Rob Coker | | 4 min read | Opinion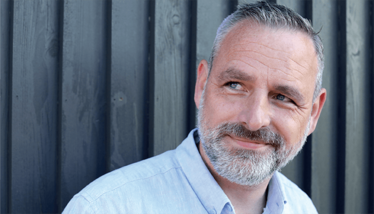 It is bizarre for me – a child of the '80s – to read about the resurgence of illnesses such as polio and measles. And it's more bizarre still to read the conspiracy theories surrounding inoculation against them — and the reluctance of some parents to do so. When I was a kid, measles was still common but easily fixed with a brief visit to a doctor, but polio was an illness of the past, like smallpox or diphtheria – a disease our grandparents might have suffered.
In July 2022, however, the WHO was notified of the first case of circulating vaccine-derived poliovirus type 2 (cVDPV2) in Algeria — a mutated strain from the weakened one used in oral polio vaccines. Perhaps this example has been used by those who prefer not to believe in the power of vaccines to confirm that vaccines don't work. Nevertheless, polio is back in the spotlight – despite positive steps towards eradication in recent years, and UK authorities in London are taking no risks by advising vaccinations after the discovery of polio in sewage. In the US, the CDC has coordinated an investigation alongside New York state authorities concerning a case of paralytic polio. So how did we arrive at a point where health authorities need to take such action?
I remember receiving all sorts of jabs growing up, including polio, TB, and tetanus. When I stood on a rusty nail years later, my first thought was "tetanus booster!" We accepted vaccines not because we were sheep – grimly queuing outside clinics on a doctor's orders – but because we were informed of both the benefits and the dangers. I'm now around halfway through an average lifespan and I'm thankful to have never contracted anything more serious than flu — including COVID-19.
Vaccines in the age of social media

To reprise the Algeria case above, the mutated cVDPV2 strain would have been rendered innocuous had it found its way into a vaccinated rather than an unvaccinated person; the vaccinated individual's immune system would be familiar with it. Is that the fault of the vaccine or the vaccine manufacturer? Perhaps the fault of the researchers who developed it? Vaccine deniers will always focus on what they want vaccines to be, rather than what vaccines have proven to be, while reinforcing their "opinions" through the medium of memes and cartoons online. Armed with the right information, the misinformation is easily picked apart – but there's a lot to pick through…
"We still face many challenges, including misinformation, hard-to-access populations, and community fatigue," said WHO Director-General Tedros Adhanom Ghebreyesus in his address to the World Polio Day 2022 and Beyond event held in Berlin on October 21. The latter two may be overcome through human perseverance. But how does one compete against ignorance and ulterior motives? A quick Twitter search of the word "polio" turned up some interesting – and, frankly, disturbing – results.
At the very top of my screen were three institutions committed to the eradication of the disease: @EndPolioNow, @PakFightsPolio, and @UNICEFPolio. The top tweet, however, was from a user named Charlotte (with "no time for cancel culture/woke BS") who said, "I will NEVER trust a health professional to come near me or my family again with any vaccine for any virus/disease etc. Who else feels this way?!"
Needless to say, many of the hundreds who replied did feel the same way, with one respondee going so far as to suggest that the mistrust runs deeper; "even food maybe [sic] laced with vax." Apparently, "There's articles that suggest this." No further reading links were offered.
Information inflammation

It seems that information distribution for healthcare authorities was easier (if slower) in a pre-social media world. Yes, we can now directly interact with and challenge authority, but most prominent authority figures are not sitting at a keyboard waiting for likes or comments. It's the same with politics; we can vent dissatisfaction at our local political representative, but they're not likely to read it – and even less likely to take action because of it.
When it comes to the inevitable next epidemic (or pandemic), we cannot afford to be one step behind, argues Richard Hatchett, CEO of the Coalition for Epidemic Preparedness Innovations – and that means being faster and smarter. Well, social media has certainly rendered the spread of information faster – but what about smarter?!
And what can or should pharma companies be doing? The problem of misinformation is a big one, and all stakeholders, including pharmaceutical companies, need to play a role. If your company has been working on new ways to communicate with patients and consumers about misinformation, I'd be interested to know about them. Please get in touch: [email protected].

Further reading
UNICEF, "We're Over the Moon: A Family's Thanks to Village Healthworkers", (2022). Available at: https://uni.cf/3f4GR0
Receive content, products, events as well as relevant industry updates from The Medicine Maker and its sponsors.