Business & Regulation
Business Practice,
Digital Technologies
Imposter Twitter Account Loses Eli Lilly Billions
Fake tweet announcing free insulin leads to mayhem
Stephanie Sutton | | 2 min read | Opinion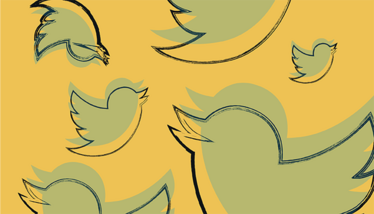 It's chaos out there, folks.
Republican Kari Lake conceded in Arizona. Nestle tweeted, "We steal your water and sell it back to you lol." Donald Trump tweeted that Obama was the best president of our lifetime. Apple was selling air atoms that would be required for you to enter Apple stores. Tesla tweeted "Our analysis engineers simulate hundreds of impact scenarios before ever killing a child in real life."
And Eli Lilly tweeted that insulin was "now free."
All of the accounts responsible for these tweets may have looked real enough at a glance, but they were imposters – the door opened by the $8 "Twitter Blue" subscription for a verification checkmark, which has granted trolls a relatively low-cost license to run wild. Ahead of Elon Musk's reign, the blue checkmark was used to show that certain accounts, such as those used by celebrities or big brands, were authentic – though the process behind gaining verified status was somewhat obscure.
For Eli Lilly, someone's $8 caused enormous damage – stock dropped 5 percent and billions were wiped off of the company's value. The post was up for hours before Eli Lilly's real account tweeted a response saying, "We apologize to those who have been served a misleading message from a fake Lilly account. Our official Twitter account is @LillyPad."
For Twitter trolls, the fun had only just begun. Other imposter Lilly accounts were quick to appear. A new account @LillyPadCo with the verification checkmark tweeted to say, "We apologize to those who were have [Sic] been served a misleading message from a fake Lilly account about the cost of diabetic care. Humalog is now $400. We can do this whenever we want and there's nothing you can do about it. Suck it. Our official Twitter account is @LillyPadCo."
The imposter accounts were removed quickly and it seems as though Musk is rapidly rethinking the Twitter Blue strategy. Lilly's stock price will also recover, but the ensuing media storm is only just beginning. The situation has pushed the price of insulin into the spotlight – with public pressure and condemnation mounting. The top comments on Lilly's apology are complaints about the price of insulin and accusations that the company puts profits ahead of patients.
Complaints about pricing are a constant battle in the world of big pharma – but it seems the fight has become significantly more dangerous and difficult now that social media trolls have realized just how quickly stock prices can be manipulated.
Receive content, products, events as well as relevant industry updates from The Medicine Maker and its sponsors.