Business & Regulation
Clinical Trials,
Drug Discovery,
Business Practice
Inclusive Drug Development
Gender diversity in pharma: better health for all requires medicines that are made for all
Ann Taylor |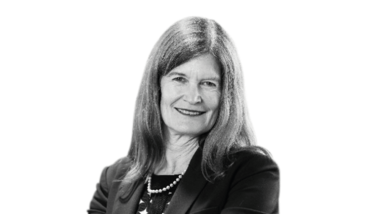 The scope of opportunity to improve inequities in drug development is vast. Race, geography, sex, gender, and other disparities across the development cycle – including lagging trust among patients, provider knowledge, time constraints, and physical and financial barriers to participation – are areas where we know industry must do better. But the lack of female representation in clinical trials impairs the very foundation upon which the discovery and development of safe, effective medicines is built.
To understand how medicines work in the populations we serve, we must make every step in the drug development process more inclusive, starting with appreciating sex (female and male) as a biological variable in drug development (while also acknowledging there is more to consider about how gender influences patient outcomes). There are certain situations where chromosomes don't predict or aren't aligned with identity or status, yet still influence drug effectiveness. These are important distinctions to consider in evaluating the safety and effectiveness of medicines. Achieving sex parity in drug development requires bringing talented individuals to industry who reflect the diversity of our patient populations – and this pipeline begins with quality STEM education.
As an endocrinologist, the way hormones impact disease expression, response, or drug effects is always at the forefront of my mind. A greater appreciation of the importance of sex as a biological variable in drug development will shift how we study the populations we seek to treat, from preclinical through to post-marketing. For several reasons – some more valid than others – the drug development process has historically prioritized understanding how males react to medicines. But the differences in how females perceive illness, experience side effects, and respond to medicines are critical to understanding how safe and effective a given medicine is for more than half of the population.
Historically, women's exclusion from scientific research started with preclinical animal studies (1), which set the course for underrepresentation of females throughout the drug development process. It wasn't until 1993 that the FDA reversed its recommendation to exclude women with childbearing potential from early clinical studies. Nearly 30 years on, females (particularly of childbearing age) are under-enrolled in phase I and II studies (2). More diverse teams can come up with solutions to allow for better inclusion of women of childbearing age, including contraceptive coverage, childcare solutions, and more; simple solutions that, if considered upfront, can create a more complete picture of medicines' safety and effectiveness. Failure to have a representative pool of participants enrolled in clinical trials ends up harming patients when medications reach the market. In some instances, up to 80 percent of drug recalls are due to unacceptable health risks and adverse events reported by women (3).
Addressing these biases and structural disparities is not a program or a project. It requires fundamentally reshaping our work, our thinking, our talent, and our investments. We can start by accelerating our efforts to increase diversity among the teams bringing medicines to market. Teams that are diverse – among sexes or genders, but also in perspectives, education, geography, race, and ethnicity – will invariably do a better job developing and commercializing medicines, with the patient always central to the process. Diversity in pharmaceutical development teams increases the likelihood that someone on the team has experience relevant to the patient population in the study. For example, diverse teams with an understanding of issues for trans men may help the team more carefully consider the ways to manage the hormones and potential response of a trans man, including understanding their risk (albeit small) of pregnancy.
Creating a pipeline of talent to fill the tables that welcome diversity begins with investing in STEM education. Women drop out of STEM at a young age – starting in middle school and increasing throughout high school and university (4). The same attrition of women into leadership roles is true in industry (5). Conscious effort can help slow this attrition. For example, at AstraZeneca, we have 45.5 percent women in leadership positions with the goal of 50 percent by 2022. Achieving more balanced teams make our products, and our processes, better. Similarly, our commitment to supporting the next generation of STEM talent with intentional, accessible mentoring, modeling, and resources is an early investment in the potential of future innovative drug developers.
Science needs diversity – in our teams, in the populations we study, in our thinking, and in the approaches we take. Corporate commitments to improving female representation and investing programs to support women in leadership positions should be the rule, not the exception. If our ultimate goals are to develop medicines that truly address people's unmet needs, then we must think about who these people are at every stage. The best way to do that is to ensure that the groups of people in charge of making medicines better reflect the populations we seek to treat.
Diversity in the drug development process, and diversity in workforces broadly, is not a "nice to do." It's a business – and ethical – imperative to enable the development of medicines that are safe and effective for everyone.
Receive content, products, events as well as relevant industry updates from The Medicine Maker and its sponsors.
AK Beery and I Zucker, "Sex Bias in Neuroscience and Biomedical Research," Neurosci Biobehav Rev, 35, 3, 565 (2011). PMID: 20620164.
E Pinnow et al., "Increasing participation of women in early phase clinical trials approved by the FDA," Wom Hea Iss, 19, 2, 89 (2009). PMID: 19272558.
United States General Accounting Office, "Drug Safety: Most Drugs Withdrawn in Recent Years Had Greater Health Risks for Women" (2001). Available at: https://bit.ly/3vreM5S.
Edutopia, "Keeping Girls in STEM: 3 Barriers, 3 Solutions" (2019). Available at: https://edut.to/3t4v6rF.
McKinsey & Company, "Women in the healthcare industry" (2019). Available at: https://mck.co/3eHSVk1.