Business & Regulation
Digital Technologies,
Standards & Regulation
Inspections in a Very Digital World
Millions quickly adapted to video calls, online shopping, and social distancing during the COVID-19 pandemic, but the pharma industry has had a harder time adapting to rigorous remote inspections
Garry Wright |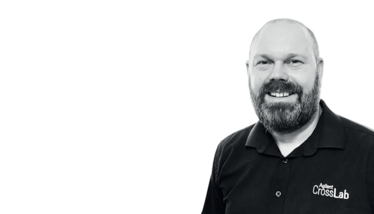 The world of regulatory compliance continues to evolve at a rapid pace, with new guidance and expectations being introduced on a regular basis. Throw a global pandemic and accompanying restrictions into the mix, and site-based inspections by regulatory authorities have to take a hit. In fact, the US FDA only performed 6,260 in 2021 (6,099 domestic and 161 foreign inspections) (1) – a reduction of 61 percent compared with pre-pandemic inspection numbers of over 16,000 (2019).
Many regulatory authorities started using risk-based approaches to inspections during (and in some cases even before) the pandemic to maximize productivity, particularly as restrictions came in. For example, regulated companies with previous non-conformance observations are considered "high risk" and are prioritized for a site-based inspection using the local authority through Mutual Recognition Agreements (MRA) or are assessed via remote inspection (2). Companies with acceptable compliance track records are considered "low risk" and have had GMP manufacturing certificates extended until travel restrictions are removed, and site-based inspections can resume.
Much like other industries that had to adapt to the COVID-19 pandemic – whether it was ecommerce, remote working, or telehealth – digital workflows provided the key to unlock remote inspections. Within three months of the pandemic being declared, several regulatory authorities like the US FDA, UK MHRA, EMA, and Japan's PMDA were performing remote inspections and sharing knowledge and best practices with other authorities through the Pharmaceutical Inspection Convention and Pharmaceutical Inspection Cooperation Scheme (PIC/S) network who quickly followed suit.
Remote inspection strategies use modern technology to transform the traditional approach for onsite inspections. For instance, tablets and smartphones can be used to provide the inspector with a virtual tour of a manufacturing or laboratory facility using live video streaming. The inspector can see and understand the design of the facility that is being inspected, directing the tablet or smartphone operator to inspect areas of interest. The inspector can also interact with facility staff to ask relevant questions.
Most data integrity warning letters issued in the last 24 months relate to companies still using paper-based systems and older versions of software without the necessary technical controls for remote inspection.
Document and data reviews still form a major part of a remote inspection, but companies can now share electronic formats using secure information sharing platforms. Inspectors are taking an active interest in digital workflows and electronic data handling, sometimes also requesting access to supporting metadata, such as audit trails for supporting data validity, which makes it easy to determine whether any data manipulation or falsification has taken place.
Every year, regulatory authorities publish data on the types of non-conformances observed during their inspection program the previous year (3, 4, 5). The most common non-conformances observed within regulated laboratories relate to data integrity and software.
Most data integrity warning letters issued in the last 24 months relate to companies still using paper-based systems and older versions of software without the necessary technical controls for remote inspection. Warnings have also been issued for companies using software in a basic capacity for data acquisition and manually performing data processing, reporting, review, and approvals outside of the software. The latest regulatory expectation asks companies to have access to modern software with latest data integrity controls, which ensures the complete workflow is performed within the software, providing full traceability of all activities.
Put simply, digital workflows – enabled by modern software – put companies in the safest position from a regulatory risk perspective.
And what about the future of inspections? In my view, the digital laboratory is the "new normal" mode of operation for regulated companies. We should expect – and be prepared for – digital workflows and electronic data to be the focus of future inspections performed during 2022 and beyond. Remote inspections are the most productive way for inspectors to identify data manipulation and falsification, and to confirm the quality of drug products being manufactured.
Receive content, products, events as well as relevant industry updates from The Medicine Maker and its sponsors.