Business & Regulation
Profession
Driven by Curiosity
Sitting Down With… Tunde Bello, Vice President of Clinical Pharmacology and Pharmacometrics, Bristol-Myers Squibb, New Jersey, USA
Stephanie Sutton | | 6 min read | Interview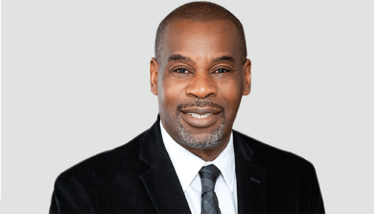 How did your love of science begin?

It started with an interest in nature and wildlife. I spent a lot of time in the garden and in parks in London, looking under rocks and being fascinated by insects. And I loved to watch nature documentaries – especially those featuring David Attenborough. At school, I found biology – how nature works – fascinating. Biology was my forte, but it led to an interest in chemistry and physics.
At that time in the UK, there was a lot of support for those going to university. I chose to study biomedical sciences – a course that orientated students towards working in clinical testing and hospital labs.
What was your first job?

My first job in that area was at the Royal Free Hospital in Hampstead and it really increased my passion for the field. I got to work with auto-analyzers and all sorts of clever analytical systems. After a few years, I realized I could either do a fellowship in that profession or do a Masters. I decided that a Masters degree would open up my options. But it also broadened my understanding of instrumentation across multiple fields of sensor technologies. My masters research project involved some work for the US Department of Defence, developing gas sensors for tanks to detect chemical warfare agents. It was a great experience.
How did you get involved with pharma?

After my master's, I could either go back to medical laboratory sciences or look for other opportunities. Again, I decided to widen my horizons. At the time, there were a lot of pharmaceutical industry jobs being advertised for analytical scientists, but the hiring process was pretty intense. There was a three-day interview process and discussions with an occupational psychologist, which surprised me because I thought it was a low-level position! But I got the position. On the day I joined, the company was called May & Baker. By the end of the day, it had become Rhône-Poulenc. Today, it's actually Sanofi – because that's the nature of the pharma industry!
My first foray was in the discovery area. I did a lot of method development, bioassay method development, and also learned about drug metabolism and pharmacokinetics. It was fascinating to find out how drugs were developed. In time, I wanted to become more involved in strategic decision making – and I noted that all the senior folks had PhDs. And I was fortunate in that the company sponsored me to do a PhD at King's College University in pharmaceutical sciences. It was another great experience because I was exposed to another angle – academia. After my PhD, I went back to the company and was asked to lead a group in drug metabolism and pharmacokinetics.
Why did you end up moving to the US?

I was approached by a recruiter who asked if I would be interested in working in the US with Bristol-Myers Squibb. Ultimately, I was able to choose between two positions; one involved staying in the field of preclinical drug metabolism and pharmacokinetics that I had been working in, the second option was clinical pharmacology and clinical pharmacokinetics.
Curiosity has driven most of my career decisions – I always want to learn more, so I opted for the new area, which exposed me to many wonderful programs and projects, helping me deepen my understanding of drug development. I was there for around five years before being tempted away by Pfizer by more curiosity! I was there for 11 years before returning to BMS to head up the clinical pharmacology organization supporting oncology. At that time, BMS was establishing itself as one of the leaders in the immuno-oncology space – a revolutionary new field that really appealed to me. Since then, I've had great opportunities to work on a host of exciting and impactful programs as well as progress my career.
How has science changed over the course of your career?

When I started out in the pharmaceutical industry, it was the age of the blockbuster drugs which took more of a blanket approach to treating diseases. Today, however, we know that almost all diseases are made up of different subtypes of patients with variations in the disease. Patient populations are becoming more segmented, which drives the need for precision medicine. With a greater understanding of biology, we can develop therapies that more precisely target the required pathways to actually influence and change that course of a disease.
BMS covers many different therapeutic modalities, including small molecules, monoclonals, antibody drug conjugates, and cell therapies, which gives us a huge choice in how we develop treatments for various diseases. It is amazing to think about what we can accomplish as well as what we will be able to do in the future.
Right now, BMS is one of the leaders in the development of protein homeostasis therapies. In short, with a protein degradation platform, we can direct the body's own system to target and degrade specific proteins associated with disease. BMS has a number of agents in clinical development in this space that could revolutionize the treatment of a host of different diseases.
What are the proudest moments of your career?

I've been very lucky in my career to have worked on a handful of drugs that have improved patients' lives. When I joined BMS, our PD-1 inhibitor, Opdivo (nivolumab), had only been approved for one indication. The day I joined, it got its second – and now it has been approved for the treatment of many other cancers.
I'm really excited about the immuno-oncology field. To give just one example of the potential of immuno-oncology drugs I point you to the case of the ex-President of the US, Jimmy Carter, who was diagnosed with metastatic melanoma around 2015-2016. Up until a few years before then, this diagnosis would have essentially been a death sentence that would have played out within a year. Instead, President Carter was treated with an immunotherapy (not from BMS) – and he's still with us today.
What drives you day to day?

It's been a real pleasure for me to form so many great relationships and work with so many great people – all with the common goal of advancing therapies to make a difference. I lead a team so an important part of my job is doing PR for them and letting the broader organization know what they are doing and the value they bring to the drug development process! They are a wonderful group of scientists who are really capable and passionate about the role we have in advancing drug development programs from the clinic to the patients.
I consider myself very lucky to have my job. I learn something new every day and that's an amazing thing.
Receive content, products, events as well as relevant industry updates from The Medicine Maker and its sponsors.