Business & Regulation
Business Practice,
COVID-19,
Vaccines
Pfizer Fallout
The pharma giant's COVID-19 vaccine saved millions of lives, but the company is quickly falling from grace
Stephanie Sutton | | 3 min read | Opinion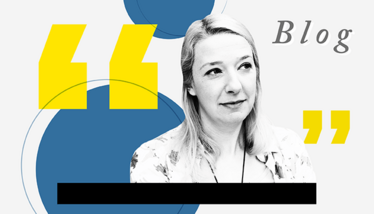 Pfizer's revenues were on a slow decline prior to the pandemic, but the company soared with its COVID-19 therapeutic successes. Though anti-vaxxers would disagree, the world has a lot to thank Pfizer and other COVID-19 vaccine manufacturers for. Indeed, a modeling study conducted by the UK's Imperial College London estimated that around 20 million deaths worldwide were prevented by COVID-19 vaccinations.
Pfizer revenue reached a record high for the company in 2022 – topping $100 billion (an increase of 23 percent compared with 2021).
The past few years have not been normal conditions, of course, and Pfizer cannot fly on pandemic profits forever. Second quarter revenues for 2023 are slightly lower than expected. Revenue for Q2 was $12.7 billion; analysts had expected revenues of $13 billion. Sales for Comirnaty and Paxlovid are down by around 83 percent and 98 percent respectively compared with Q2 2022. The company expects around $67-70 billion for the full year, not including its COVID-19 programs (it should also be noted that the company will take a hit financially because of tornado damage to the Rocky Mount plant).
As the world moves on from the COVID-19 pandemic, dissatisfaction with Pfizer is increasing. In May 2023, Poland's Health Minister Adam Niedzielski sent an open letter to the company explaining the need to rethink vaccine contracts, particularly in light of new crises, such as Russia's aggression against Ukraine, rising inflation, and high energy costs. Despite the fall in demand for COVID-19 products, Pfizer still wanted payment for doses that would go unused and have to be thrown away because of the limited shelf life. Niedzielski explained that maximizing profits should not be the ultimate goal in times when solidarity and a humanitarian approach is needed.
The European Commission has since renegotiated its contract with BioNTech and Pfizer, but the financial terms have not been disclosed.
The situation exemplifies the difficulties of drug development – what happens when therapeutic innovation is needed for a short-term public health need? Pfizer invested significant resources to get its COVID-19 products to market fast and justifiably wants remuneration for that effort. However, many media outlets and lawmakers have accused the company of greed, with the company quickly falling out of favor with the general public; at the start of 2023, a report from Caliber found that Pfizer was one of the worst-perceived companies in the pharma sector…
Pfizer also seems to be taking a harder hit than usual from anti-vaxxers on social media. The company name regularly trends on social media platforms (usually because people are making wild, unfounded or hoax accusations that the company is responsible for mass deaths and created its vaccine to "injure people, to maim and kill deliberately").
As profits fall, Pfizer is reportedly considering cost-cutting measures to counter underperforming COVID-19 products.
But Pfizer is not the only company suffering from a post-pandemic slump. Many pharmaceutical companies – particularly CDMOs – invested new resources to ramp up manufacturing and other activities during the pandemic. As just two examples; Merck KGaA's contract manufacturing business has seen a sales decline and Catalent has warned of a dampened financial outlook for the fiscal year. A number of companies across the pharma industry as a whole have also announced restructuring and layoff programs.
Pfizer may not be viewed all that favorably amongst the general public right now, but I'm pleased to say it has been voted the Best Big Pharma Company two years running by readers of The Medicine Maker. So that's something!

If you found this article insightful, please considersigning up for our newsletters to receive regular news and updates straight to your inbox
Receive content, products, events as well as relevant industry updates from The Medicine Maker and its sponsors.