Business & Regulation
Digital Technologies,
Technology and Equipment
Keep Connected
Nuvolo was crowned the grand winner of The Medicine Maker's 2021 Innovation Awards. Here, we find out what makes their software so special.
Angus Stewart | | 11 min read | Interview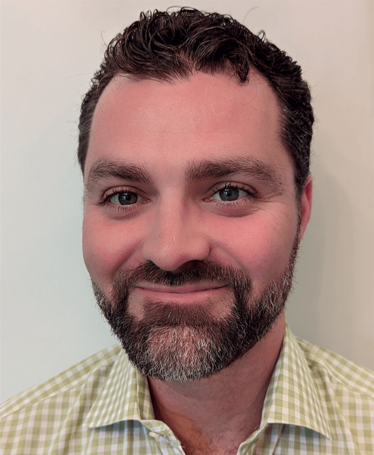 Pandemic lockdowns have drastically changed the way we work; in particular, software and IT tools and infrastructure were crucial in helping companies adapt to the new world. Accordingly, readers of The Medicine Maker chose software company Nuvolo and its Calibration product (part of the Connected Workplace software solution) as the grand winner of last year's Innovation Awards. The software's arrival in the midst of the pandemic was aptly timed, offering companies a way to piece together their disparate systems, spreadsheets, plans, and employees at a time when global supply chains were disrupted.
We speak with Nuvolo's Ethan Smith (General Manager, Life Sciences) to dig deeper into the addition of calibration into Nuvolo's asset management product and to find out what we should expect in the inevitable evolution of software and user interfaces across the life sciences industry.
How did the pandemic shift Nuvolo's focus – if at all?

Since our founding in late 2013, we have focused on integrated workplace management systems (IWMS). Healthcare is our most mature industry segment, but during the pandemic we also expanded into life sciences, which was always part of our strategic plan long before COVID-19.
But one thing the pandemic really did change for all of us was rethinking real estate, space, and supply chain management. Many life science businesses were essential and did not shut during the lockdowns; however, many of their support functions did. Office workers with no burning reason to be physically present in the office stayed home and found themselves in need of new tools to help manage their space, desks, and equipment. Companies also had to accommodate new guidelines to keep their in-office teams safe. To address these changes, we built new capabilities into our software to help automate social distancing. For example, if someone booked a cube then the software could block out the cubes immediately next to it to ensure social distancing.
So overall, the strategy and direction of the company did not change because of the pandemic, but we did see new priorities emerge.
What does Connected Workplace do?

Our software solution, Connected Workplace, aims to bring together everything an organization needs to manage its workplace, including the processes required to maintain the facilities and assets. It helps break down silos between departments, optimize operations, and increase visibility to keep any workplace running smoothly. "Workplace" means different things in different industries, and during the pandemic the already divergent definitions of "workplace" fractured even further! All the more reason, then, for our software to step in.
In our experience, we've seen that many companies still rely on paper, spreadsheets, and disparate systems to manage all of their assets, facilities, and processes.
We launched Connected Workplace for Life Sciences in 2021, leveraging several of the solution's general, pan-industry functions, while also bringing in additional capabilities specific to the needs of people working in life sciences.
Our goal is to make a company's employees as productive and happy as possible, and have the workplace meet their needs, rather than vice versa. In our experience, we've seen that many companies still rely on paper, spreadsheets, and disparate systems to manage all of their assets, facilities, and processes. Manual paperwork doesn't typically lead to a happy workforce in the 21st century.
How does your solution apply to life sciences?

Companies producing therapeutics of any kind for human consumption must meet GMP requirements. We've added a compliance layer to our software to help with the GMP aspect and to ensure that there is an audit history for anything that happens in a regulated space, whether it's processes, maintenance, space, employees entering the facility, or even cyber security. Our software tracks everything, helping companies work compliantly within the regulated environment.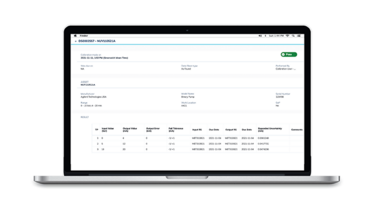 Where does calibration come in? Why is it important?

Calibration is essential to keeping any facility running smoothly, especially in life sciences, where miscalculation can have catastrophic outcomes. Companies need to be confident in their calibration protocols and execution to ensure that their lab and manufacturing equipment is producing the exact quantity of any given medicine or chemical.
Our software can produce documentation that proves the level of calibration – whether it's an HPLC system, an incubator, or any other equipment that requires calibration. The software also tracks calibration history, demonstrating whether the device has been calibrated correctly in the past, how the device has performed over time, and so on. Historical calibration data is also useful for helping set and measure against standards.
There is also a time-saving aspect; the Calibration product automatically calculates the pass or fail status of each calibration test, saving the technicians from taking on that work themselves. This type of platform and control can also encourage best practices for calibration by ensuring everything is done the same way. When people are doing things differently, it introduces the potential for errors.
Are there any other benefits to using your software?

Calibration needs to be an integral part of comprehensive asset management. Historically, calibration documentation has been provided by external service vendors without any actual data. Connected Workplace for Life Sciences provides much more than just a certificate indicating that a device is calibrated properly. There is a wealth of calibration data that can be integrated with other maintenance data, which enables companies to make data-driven decisions based on asset health, historical trends, and service and replacements costs. Are assets being calibrated too often? Or not often enough? These questions can be difficult to answer with traditional paper-based systems but easier to analyze when there is a large, easily accessible dataset.
It is easy to track reference standard utilization and reverse traceability; if some aren't being used at all, a company can retire them and cut costs.
We should also talk about the reference standards that metrologists and technicians use for the calibrations. These are expensive to buy and also expensive to maintain. Some enterprises may have a few hundred reference standards, so it is important to know which are being used. This is nearly impossible with a paper-based system. With the Calibration product, it is easy to track reference standard utilization and reverse traceability; if some aren't being used at all, a company can retire them and cut costs.
Other important aspects of the software are the user experience and user interface. These are crucial to ensure people can engage with the software, get the most out of it, and avoid data errors. In our Calibration product, we've added a customized user interface to keep its operation as straightforward as possible, which in turn should reduce the number of errors in the data.
Was it challenging to adapt the software for life sciences and pharma companies?

The pharma market is certainly challenging for two main reasons. First, there are stringent regulatory requirements that demand good documentation. Software platforms like ours can really help with the documentation aspect. The second challenge – which is considerably more difficult – concerns the balance of producing confidence-inspiring calibration reports while keeping the software simple and user-friendly. We accomplished that by making the user interface simple to use and very difficult for end users to get things wrong when using the software.
What sets a good interface apart?

The simple answer would be research and testing with end users, but there's a lot more that goes into it. The product manager brings an idea to the table, which then gets ripped apart by our user experience team. It's their job to consider every angle and find justification for every part of an idea, then work through the practicalities until we produce a design draft.
This draft won't be fully functional, but it will be sufficiently fleshed out to present to a test user. We then introduce this test user to the ins and outs of the program, such as workflows and data entry. Next, we bring the interface to even more test users, whose participation will help progress it through iterative research sessions. This process helps us optimize the software before committing to any further development.
When you pitch your product to pharma and life science companies, what questions do they ask?

First and foremost, they want to know about Nuvolo as a company. Then, they want to know about the platform. Most of the questions concern security, especially in cloud and software as a service. In the last decade or more, we have witnessed a real sea change regarding the cloud. I remember the days where you would literally get the door slammed in your face if you talked about the cloud. Today, most organizations have matured and know how to conduct a proper assessment of validated cloud infrastructure.
Once a company is comfortable with our qualified infrastructure, they focus on how we meet industry requirements. The conversation shifts very quickly into highly specific feature functionality. "Can you do X?" "Can you do Y?"
Next, we'll typically face some "how" questions, and then comes a comparative process where we measure ourselves either against their current tools or others on the market. Sealing the deal can be real work, but that is perfectly fair! Success hinges on the users, so that is who we need to cater to.
What are the big trends in life sciences software right now?

AI and machine learning are the main areas where I expect to see big changes in the future. As the data sets that companies work with inflate, there will be a need for AI tools that can sort through the data to speedily generate increasingly powerful insights. We may also see more comprehensive use of the "internet of things" within the industry too, where we are able to integrate software even further into more devices.
End user configurability is another major undercurrent within the industry. It's what makes Excel probably the most widely used software application out there. You can do almost anything with it. The way that you would build a spreadsheet to analyze a dataset is different from the way I would do it. Everybody uses Excel differently, and there's nothing wrong with that. One hurdle that user interfaces have historically faced is the idea that everybody must do everything exactly the same way every time. In the real world, that's not how people work (or want to work), and it's not how business functions. At the end of the day, there are always exceptions. The natural intelligence of employees is incredibly valuable, especially in highly regulated industries.
Improving end user configurability does not entail changing the fundamental software itself. It's simply about giving users more flexibility to do their work in the way that makes sense for them, or the way that certain exceptions or other processes demand. We all hear people talk about workarounds when it comes to software. As software designers, we want to help users change the function of the software as it suits them, negating the need for workarounds entirely. I know I'm not alone here and I think this will be an important trend going forward as software becomes more important in the life sciences industry.
Is the life sciences software market crowded?

In short, yes. One might think that this is a good thing for clients: more options, better choices, and a buyer's market. But the reality is that, over the last five years, software companies have become very aware of the fact that pharmaceutical and biotech companies are ripe targets flush with cash. Software companies rush to produce gizmos and widgets without any deep understanding to back the products up, resulting in bad products not suited for purpose, and many life sciences clients getting burned. If you want the best software, you need to look at the people who design it, develop it, and build it. You need to know that the software developers behind the system understand the compliance requirements in the pharmaceutical space. With cloud products, you also need to look at the robustness of data centers, infrastructure, and disaster recovery. Ultimately, you need the people that know life sciences to be the ones designing, building, and testing that software so that it really is fit for purpose.
Nominations are open for 2022 Innovation Awards

Time flies, doesn't it? As we send up a cheer for our 2021 winners, it's already time for you to start nominating our 2022 winners! Nominations for The Medicine Maker 2022 Innovation Awards are open.
We'll consider all types of technology and equipment for the awards, provided they have been commercially released or are due for commercial release in 2022.
Nominations close on October 21, 2022.
Receive content, products, events as well as relevant industry updates from The Medicine Maker and its sponsors.