Business & Regulation
Facilities,
Technology and Equipment,
Technology and Equipment,
Small Molecules,
Standards & Regulation
Keep it Clean
Cleanrooms are vital when it comes to ensuring that medicines are contamination free – and yet the technology behind them is well over 50 years old. Is it time for a makeover?
Stephanie Sutton |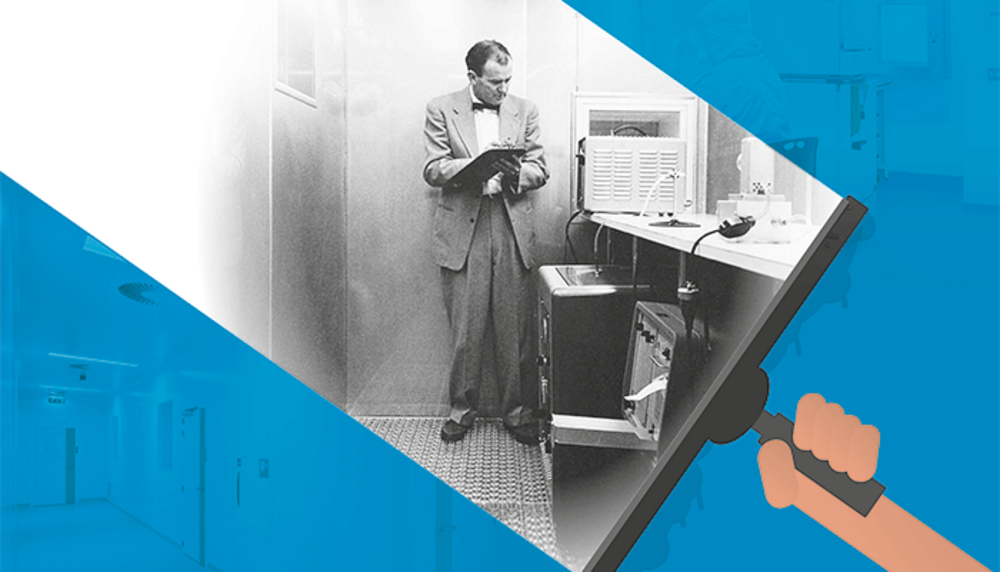 Cleanrooms are such an important part of pharmaceutical manufacturing that it's difficult to imagine a time when they didn't exist. But surprisingly, cleanrooms are a relatively new invention compared to the history of the pharma industry as a whole. Many of today's pharma giants trace their origins back to small apothecary shops in the late 1800s and larger-scale manufacturing didn't take shape until the 1900s. At this time, there were no true cleanrooms, although efforts were made to minimize contamination by segregating certain areas, which had their own basic filtration and air conditioning systems as technologies began to emerge.
"The first clean room standard (FED 209) was published in the US 1963 and revised in the 1970s, but it was some time before these developments impacted other countries, such as the UK," says John Challenger, chairman at the WH Partnership (WHP), an engineering company based in the UK. "At the time, operating theaters in the UK were relatively crude and included wooden doors and window frames, and plaster walls with virtually no radii at the junctions between walls and floors. Ceilings were often in suspended grid form with simple clipped-in tiles. Unidirectional airflow patterns were not common and invariably filtration was applied in plant rooms rather than at point of entry. Moreover, many old cleanrooms contained high levels of asbestos. In fact, I can recall replacing a large number of cleanrooms in a major vaccines manufacturing facility that had been built in the 1960s – we found white, blue and brown asbestos throughout."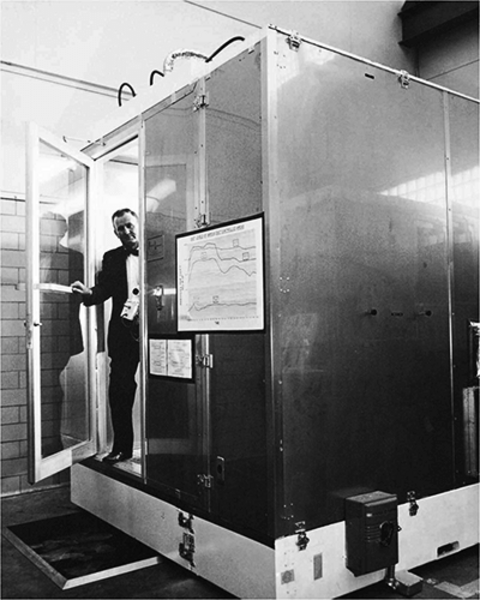 Mr Clean
The father of the modern cleanroom is Willis Whitfield, who worked for Sandia National Laboratories. After considering the dual challenge of unwanted particles and turbulent airflow, Whitfield – dubbed "Mr Clean" by TIME magazine – came up with the laminar-flow cleanroom. Based on a simple design – filtered air is blown in from the ceiling at a steady rate and then sucked out through the floor (gravity assisting with particle removal) – the flow system created a work environment that was more than a 1000 times cleaner than the 'cleanrooms' in use at the time. Admittedly, the competition simply relied on tightly sealed rooms and the use of gloves and garments. Nevertheless, when the first laminar-flow cleanroom was tested, the particle counters registered zero and Whitfield and his colleagues assumed they were broken (1).
The original objective of Whitfield's invention was actually to help with the creation of nuclear weapons during the Cold War rather than to revolutionize healthcare and medicine making. In the 1960s, huge strides were being made in electronics and mechanical components, but microscopic particles can be a serious problem when working with such delicate devices. A physicist by background, Whitfield and his group were asked to come up with a solution to help deal with the nuisance particles. Not long afterwards, Sandia patented the laminar-flow cleanroom, but released it into the public domain so that it could be freely shared. Within just a few years of the breakthrough, $50-billion dollars' worth of cleanrooms were being built worldwide (1). Whitfield passed away at the age of 92, in 2012, and was posthumously inducted into the US National Inventors Hall of Fame.
"Initially, cleanrooms in pharma borrowed a lot from the electronics industry: a simple room, recirculating large quantities of HEPA-filtered and positively pressurized air to adjacent spaces," says Bill Rattray, a pharmaceutical specialist at CRB Consulting Engineers. "Over the years, pharmaceutical cleanrooms have evolved into complex multi-room suites of varying requirements for temperature and humidity control, clean classifications and relative room pressures."
Time for a change?
Given that much of what we understand about cleanrooms and particle control is based on Whitfield's work of over 50 years ago, it can feel like little has changed since then. After all, Whitfield's laminar flow design is still in use across many industries today – and it's still having a huge impact on the electronics industry, where it all began. So has the cleanroom industry been dry of innovation?
"Overall, I don't think there have been many advances in air handling systems – and the costs haven't come down that much either," says Tee Noland, CEO of contract services provider Pharma Tech Industries (USA). "When you look at a cleanroom, the lion's share of the complexity and the cost is in the air filtration and handling, which varies depending on how much interchange is needed and the requirements for pressure and humidity. For example, since we work with a lot of powders, humidity is very important for us. And to that end, there have at least been developments in terms of sensors."
Indeed, sensors can be incorporated into HEPA filters to monitor velocity, temperature, humidity and other factors in different parts of the cleanroom facility. Subsequently, there have been advances in data management systems to process sensor information.
But when it comes to adoption of new cleanroom technology in the pharma industry, change can be difficult. "The main reason cleanrooms haven't advanced has a lot to do with operating in a regulated environment. With an FDA-regulated facility, people are inherently resistant to taking risks that are required for change to take place," says Rattray.
"Pharma companies are very cautious about the application of novel or unproven technology," adds Richard Anderson director of WHP. "That said, I do believe that novel clean room techniques are being adopted, where there are compelling reasons to do so. I remember when the handling of a category 3 pathogen needed to take place in a Class 100 (Class A) environment. Now it can take place in a safety cabinet or isolator with a negative to atmosphere room with HEPA filtration on the extract."
FDA regulations remain stringent but have loosened in terms of allowing a more risk-based approach to facility and process design.
Very slowly, change is coming. According to Rattray, regulators, like the FDA, are starting to make it easier to adopt new technology. "FDA regulations remain stringent but have loosened in terms of allowing a more risk-based approach to facility and process design. People have realized that in order to make the changes necessary for advancement, we must realistically evaluate these risks through risk analysis."
Investing in advances
"Cleanroom monitoring has always been heavily regulated, but it is possible to be innovative within the available frameworks," says Joe Govier, managing director at Connect 2 Cleanrooms in the UK. "I'm seeing a trend towards increased automation – automated canopies are very popular for us at the moment."
Govier also notes that "smart" advances are also important. For example, the trend of increased trust in mobile and app-based technologies in secure industries, such as banking, has given companies confidence to harness smartphones for other needs. "It's now possible to bring an Internet of Things approach to cleanroom control. Companies can employ advanced monitoring and control across numerous environmental parameters to optimize cleanroom spaces," says Govier.
"Beyond air handling and filtration, there has been a lot of work on the design of the cleanroom and its equipment to help with sterility, but much of this innovation has been driven by regulatory requirements," says Eric Kaneps, a vice president at Pharma Tech Industries. "I also think that the development of isolators and restricted access barrier systems (RABS) have had a big impact on the industry."
Challenger agrees: "The use of isolator technology is one of the key developments in the design of cleanrooms. In particular, the potential for reducing operating costs and significantly improving cleaning and decontamination of critical manufacturing zones is clearly an advantage. Whilst there are some ergonomic disadvantages in the use of isolators, the ability to create a solid barrier between products or hazardous materials and the surrounding environment is a major advantage."
In terms of cleanroom fabrication, the manufacture of clean room panels, flush-glazing systems, clean room components and other architectural features have all helped to improve the ability to maintain operating conditions. "I think that the key advances have been wall and ceiling finishes, wall assemblies and support products. Cleanroom standard accessories are available so that we can use "off-the-shelf" products; we can open catalogues and select cleanroom accessories rather than having to custom build items," says Melissa Holshouser, senior facility planner at CRB. "There is also greater focus on closing processes so that more operations and support functions can be performed in controlled-non-classified production areas."
As well as the main design and structure of the cleanroom, attention needs to be paid to smaller details too. Everything that goes into a cleanroom must be designed to shed the minimum number of particles. Standard stationery and furniture do not meet these criteria, which means that everything, from pens to cleanroom furniture, must be specially designed. "The main indicators to consider are safety and suitability. Furniture needs to meet environmental conditions, whilst minimizing the introduction and generation of particles, as well as meeting Health and Safety and ergonomic requirements of operatives," says Govier. "It's important to remember the human aspect – there is a correlation between operator comfort, ergonomics and productivity. There have been some nice developments in this area, such as height-adjusted tables and cleanroom chairs made of cellular foam, which provides support for operatives, without expelling a lot of particles."
Getting cleaner
Is there room for improvement in cleanroom technology? Noland and Kaneps are both keen to see increased flexibility. "I'd like to see more modular cleanrooms. With standard cleanrooms, you invest a lot into one room but it is in one fixed location. As a contract manufacturer, we handle a large variety of projects and deal with lots of different processes. Flexibility is key. Although there have been advances in this area, I think more can be done," says Noland.
Controlling Contamination
A typical human sheds more than
58 million skin cells per day
That's around 40 thousand skin cells shed every minute
Of these, around 10 percent
carry microorganisms
The outer layer of human skin can host up to one million microorganisms per square centimeter
Movement can generate particles in a cleanroom:
Sitting without moving = 100,000 particles per minute
Moving a hand or arm = 500,000 particles per minute
Standing up or sitting down = 2,500,000 particles per minute
Rapid movement = 10,000,000 particles per minute
Common cleanroom contaminants include:
Human hair
Human skin flakes
Dust
Bacteria
Mold
Other sources of cleanroom contamination:
Water
Air/ventilation
Items being moved in/out
of cleanrooms
All equipment, furniture and stationery in a cleanroom must be specially made so as not to generate particles.
Cleanroom classifications:
Cleanrooms are rated depending
on the number of particles per cubic meter
A typical urban environment contains 35,000,000 particles per cubic meter
The cleanest cleanroom is an ISO class 1 cleanroom, which can only contain 12 particles per cubic meter, which must be no bigger than 3μm
Data for infographic obtained from:
T Sandle, Institute of Validation Technology, "Peer Reviewed: Cleanroom Contamination", (2014). Available at: bit.ly/2beVls0. Accessed August 10, 2016.
E Proksch, JM Brandner and JM Jensen, "The Skin: An Indispensable Barrier", Exp Dermatol 12, 1063-72 (2008). PMID: 19043850.
DuPont, "Contamination Risk by People". Available at: bit.ly/2aAiYvd. Accessed August 10, 2016.
"There is definitely a greater focus on flexible designs," Holshouser agrees. "For example, flexible rooms with fixed utility stations in the ceilings and walls allow for processes to be moved and reconfigured into an optimal arrangement – and then reconnected as needed to the building utilities. This feature allows for the complete change in the function of a room."
It is also possible that the cleanroom of the future will not be a cleanroom. "When you get rid of people, everything in the cleanroom gets much simpler," says Rattray. "There is a move towards increasing the level of automation and robotics to improve quality and throughput, and minimize cleanroom personnel, but I think that the biggest advancement will probably end up being the elimination of the need for cleanrooms by implementing more closed processing areas in less classified space. Open processing areas are still constructed in clean spaces, but by creating less classified spaces, overall costs are greatly reduced."
For Govier, standards are a very important area. "At the moment there are many interpretations on achieving standards. A stand out moment for me was when I was on a site and saw a group of visitors being shown round a cleanroom. Instead of mop caps, they were wearing those blue plastic overshoes. Aside from the comedy effect of looking like extras from Thunderbirds, many of them had exposed hair, which is a huge contamination risk."
Right now, most companies seem more concerned about hitting the regulatory bar rather than leaping over it – and investments in new technology can be difficult to justify. But as simple as cleanroom technology is, when it fails, the consequence are dire. "There have been a number of well-publicized aseptic problems," says Kaneps. "Often, problems occur when a cleanroom is old and investments haven't been made. It's very expensive to retrofit a cleanroom environment, but the danger is that you can be outdated as new requirements come up."
Subscribe to The Medicine Maker Newsletters
Sandia LabNews, "Willis Whitfield, Inventor of Modern-Day Laminar-Flow Clean Room, Passes Away", (2012). Available at: bit.ly/2bilWla. Accessed August 10, 2016.
About the Author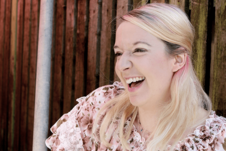 Stephanie Sutton