Business & Regulation
Contract Development Services,
Dosage Forms,
Drug Delivery,
Formulation
Keeping Your Nose in Front
With the right partner to help you harness the many benefits, nasal delivery is not to be sniffed at
Charles Evans | | Opinion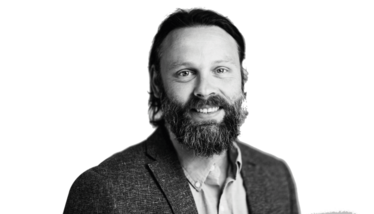 Pharmaceutical developers are waking up to the idea that drug delivery via the nose could offer advantages for their target product, patient population, and indication. Traditionally, many formulators tend to think of oral dosing first – their comfort zone – followed by an injectable, if the oral route is not suitable. Other routes of delivery, such as nasal sprays, were typically only considered when all else failed.
Thanks to an increased focus on patient needs over recent years, nasal delivery is now moving to the forefront of formulators' psyches – notably, at the very start of the development process. Development teams are establishing target product profiles early on and recognizing the benefits of establishing the needs of prescribers and patients from the outset.
The nasal cavity presents a large area of highly vascularized accessible mucosa. It offers a rapid way of getting drugs into the bloodstream and quickly circulated through the body as required, including the lungs. Nasal delivery may also allow central nervous system drugs to be delivered to the brain, which is close to the olfactory bulb in the nasal cavity. This direct route avoids first-pass metabolism and the tricky blood-brain barrier, while also being easy for the patient to administer themselves. The nose is also easily accessible when a patient is not conscious, which makes nasal delivery an ideal choice for revival from a diabetic coma or an opiate overdose.
More recently, in vitro models based on viable human nasal epithelia grown from tissue culture have become available – opening the door to more thorough investigation in the lab prior to the clinic. These models allow developers to test their products on viable human tissue; whereas historically they would have been reliant on either nasal tissue from human cadavers or animal models, which have limited applicability in part because naturally produced mucus and active transport mechanisms associated with living tissue (known to be important in drug performance) have been lost in tissues from these sources. These new models offer the advantage of having fully functioning cells that closely mimic the clinical situation.
Such models are ideal for screening the likely delivery efficacy of new formulations of existing drugs targeting new indications. In a COVID-19 dominated world, these models become even more important because they can test both the pharmacokinetics and efficacy of a drug to mitigate the transmission of viruses when the cultured cells have been inoculated.
The new models can also be used to assess irritation. Nasal epithelia, like all mucosal membranes, are relatively sensitive, and formulators need to keep this in mind. The experienced formulator will focus on the specific excipients already approved for nasal delivery, if possible, to minimize regulatory hurdles. They will also be considering the delivery device alongside the formulation to ensure the best outcome for the patient.
Fundamentally, a good formulator will be focused on exactly where in the nose the formulation is to be delivered, while considering whether it is intended for local or systemic delivery. Depending on the properties of the API, this may point to a particular delivery device for which a specific type of formulation is developed – or vice versa.
Maintaining this specialist formulation expertise in-house is typically not cost-effective and many development companies turn to specialist contractors to support their nasal product development efforts. Outsourcing allows companies to benefit from the collective experience the contractor has gained from being involved in other similar developments. Ideally, the contractor will also be at the forefront of developing new methodologies – and will not be tied into a particular device that may not be suitable for the target site of delivery and/or the active(s) in question.
Fully considering nasal delivery as an option helps put the patient at the center of your development strategy. And it could help you keep your nose ahead of the competition.
Receive content, products, events as well as relevant industry updates from The Medicine Maker and its sponsors.