Business & Regulation
Trends & Forecasts,
Business Practice,
Drug Discovery
Kyiv: Escape and Return
Ukraine is proving to be a crisis-resistant country – and Kyiv-based drug discovery CRO Enamine is finding itself just as resilient
At the onset of the Russian invasion of Ukraine, we spoke to MedChemica's Ed Griffen about his company's COVID-19 Moonshot partnership with Enamine, a major player in international drug discovery collaborations. Here, we speak with Oleksandr Grygorenko, a consulting scientist, and Ivan Kondratov, head of medicinal chemistry – both at Enamine – about the history of modern Ukrainian life sciences, the origins of Enamine, and where the company stands now as the Russia–Ukraine war continues.
Note: This interview was recorded on March 29. On that day, talks between Russian and Ukrainian negotiators began in Istanbul and the Russian Ministry of Defense announced its intention to pull forces back from Kyiv and northern Ukrainian city Chernihiv. Meanwhile, Ukrainian armed forces had halted Russian advances and begun to counterattack and reclaim ground in some areas.
A few days after the interview, Enamine formally announced that they had resumed operations. Then on April 27, the company announced that they had successfully relocated their collection of screening compounds to Sokal, in western Ukraine.
Prior to the invasion, what was Enamine's story?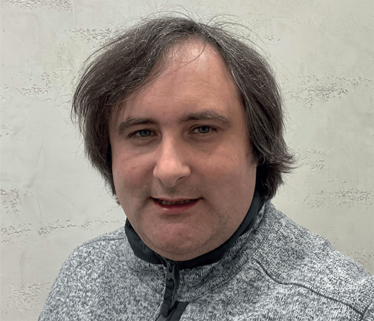 Ivan Kondratov: We were founded in 1991, immediately after the collapse of the USSR. The times presented us with an interesting situation. Under the USSR, there was a great deal of chemistry work ongoing in Ukraine. However, that work was all done by Soviet scientists, which means it was firewalled – in a sense – from the Western world. At that time, we saw a great deal of interest in the compounds produced by Soviet scientists working not only in pharmaceutical companies, but also in agro-chemistry and material science.
1991 was also a time of flourishing high-throughput synthesis and screening technology. There was huge demand for libraries with thousands, or even hundreds of thousands, of compounds. Every pharmaceutical company sought opportunities to enlarge its collection and Enamine's founder, Andrey Tolmachov, understood this trend.
Enamine didn't really begin as a "startup" as we understand the term today. There were only a few companies like us operating in post-USSR Russia and Ukraine and it was a golden age of interest in new compounds. Enamine's next move was to open its own "marketplace" for a diverse range of chemical building blocks. This was something new because, prior to this move, all such blocks had to be bought from larger, more traditional companies. Our business model proved successful and really took off in the 2000s and 2010s.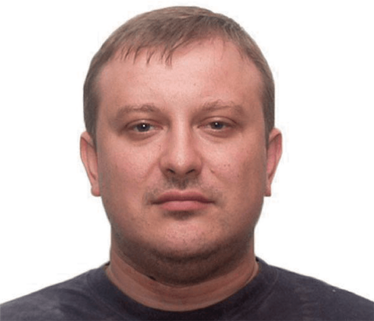 Oleksandr Grygorenko: Enamine became such an influential player in pre-war Ukraine that, these days, most students who graduate from our universities' chemical faculties go on to work for Enamine. That is the sort of presence we have become within the country's chemical and scientific community.
Can you paint us a picture of pharma and the life sciences in Ukraine?

IK: In Ukraine's pharma industry, we do not have huge investors and producers like GSK, Pfizer, or AstraZeneca. We have several companies mostly involved in the production of generics for the domestic market; these companies tend to have no or minimal R&D capabilities. This means that, across the life sciences, Ukraine's main niche in global pharma lies in chemical CROs. Among those domestic CROs, Enamine is the biggest in terms of employees, cash flow, products, and so on.
At Enamine, our usual role is to support drug discovery up to the preclinical stage. Unfortunately, we have not yet achieved GMP and therefore cannot manufacture APIs – and, even if we could, we would likely find ourselves outcompeted by companies in India and China. That said, we have our niche and our reputation and they work well for us.
Zooming out again to the nation at large, an area where Ukraine is doing well (but could still do better) is academia. On the one hand, we cannot compete with top universities in Western Europe and North America in terms of research impact; on the other hand, Enamine and other Ukrainian companies have a very good relationship with our domestic universities. Together, we've had many publications in high-ranking journals.
Enamine invests a great deal in investigation and research because results published today can mean compounds synthesized tomorrow. We support research inside Ukraine and also international research projects with some Western partners.
OG: I second this. In Ukrainian life sciences, organic chemistry is perhaps our strongest point.
So far, which projects have you enjoyed most?

IK: We're very proud of our work on the COVID Moonshot targeting the main protease inhibitor of the virus. Pfizer recently developed a drug that uses the same mechanism of action, but the Moonshot project started on this back in March 2020, when the first structure of the target was disclosed.
Along with our friend Frank von Delft – principal beamline scientist at the UK's Diamond Light Source – and his colleagues at Oxford University and other British and European institutions, we organized a consortium to search for a drug that could hit this target protease. As the primary chemical supplier, Enamine supported the COVID Moonshot from the initial search and hits through to the lead optimization campaign and, finally, to securing several very important leads, which we will progress to the preclinical stage.
None of this story is confidential. The COVID Moonshot is an open science project, so you can get access to the full story and all the relevant information on its website. Excellent chemists were involved and interesting results were found. Overall, I'm really glad we were able to participate.
OG: There are a couple of more chemistry-related achievements I'd like to highlight. The first is a project geared toward creating an ultra-large chemical space of compounds. Recently, computational tools able to search billions of compounds have become available to researchers. This is excellent news for Enamine, because we are now able to synthesize these billions of compounds on demand. One of the key people behind the tool is Yurii Moroz, CEO of ChemSpace. We're now using this tool to expand and improve our own chemical space and even combining it with machine learning techniques. It's very exciting.
Nobody had considered the possibility that Kyiv might be in danger. All of the problems we anticipated would have taken place in territories near Luhansk and Donetsk.
Second, I want to mention the progress we've made on building block synthesis. Recently, the European Journal of Organic Chemistry published an entire issue dedicated to Enamine's 30th anniversary, featuring articles covering a range of topics across organic chemistry. Organofluorine compounds, lipophilicity and metabolism in saturated ring systems, organoboron building blocks – all of these really tick my boxes.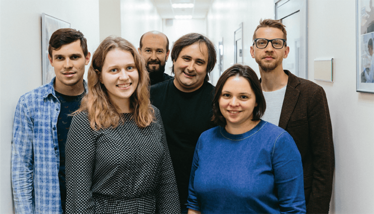 The Russia–Ukraine conflict has been ongoing in Donbas since 2014. Over the last eight years, did Enamine formulate contingency plans for possible escalations?

IK: The main issue here is the location of our headquarters in Kyiv. All of our production facilities are located there, as well as the main stock of our components, all our labs, and most of our employees. We also have two stocks abroad: one in Riga, Latvia – an EU and NATO member – and one in the US state of New Jersey. This was part of our business strategy, but not actually part of our contingency plan regarding conflict with Russia.
Nobody had considered the possibility that Kyiv might be in danger. All of the problems we anticipated would have taken place in territories near Luhansk and Donetsk. News about the fighting in these border regions may have fizzled out in the international media, but the conflict was constant. Shelling, attacks, movements, and deaths kept happening over time, albeit at varying levels of intensity.
In 2014, we helped many of our colleagues evacuate from Donbas to Kyiv, but it wasn't until late 2021 and early 2022 that we began to consider a possible risk to Kyiv. As Russia ramped up preparations for what we now know was the invasion, many of our customers began to ask how we were responding.
As a result, we began to develop a location in western Ukraine… but, before we had completed it, the invasion began. What had until then been an abstract threat to Kyiv suddenly became very real. We had made some minor plans in areas like cybersecurity; we made sure to protect our servers and back up all of our data on servers outside Ukraine. We had also prepared for problems with electricity supply by purchasing generators. But, ultimately, nobody expected such a sudden and massive attack from Russia. We did not expect missiles and shells. That's why our full response to the crisis is still a work in progress.
When you woke up on February 24, what were the very first moves you made?

IK: First came shock and panic. There was a lack of information. Everything we heard in the media seemed very ambiguous. We would hear that Kyiv was already occupied, then that it was not. That made it difficult to make any concrete decisions.
If children were the highest priority, then employees were the next highest.
Our first choice was to tell employees not to come into work that day. Then we said, take care of your families as much as you can. We were unable to make any further recommendations at that time simply because so little information was available. We told our employees that we would accept any decision they made. If they left Kyiv, we would accept it. If they chose to stay, then we recommended that they find a safe place. During that first day, many people chose to get out of the city and keep their families safe. Children's lives were the highest priority.
At the end of February, we tried to set up a network to stay in contact with as many employees as possible. We also sent a payment through to them – a sort of salary to help provide support during a difficult situation. If children were the highest priority, then employees were the next highest.
We then took action to inform our customers about our situation. Essentially, we said, "Sorry; we don't know what's going on, so we are going to pause until Monday and then provide further updates."
Next, we dealt with our facilities. Our chemical labs contain many flammable solvents and gases that could be extremely dangerous in an emergency situation, so we halted all activities and worked to make the buildings safe.
That is how we responded in those first few days.
OG: I remember them well. I was in total shock. It was unreal. I remained in Kyiv for a few days, then moved to the west of Ukraine. The scenes there only continued the sense of unreality. Hordes of people at the stations. Gunshots. Sirens. Air attacks.
It took me about a week to return to a more-or-less normal life in a safer place. Now, I have begun to resume communication with our colleagues from Europe. I'm letting them know that I'm safe and telling them what actions they can take to support Ukraine.
In the longer term, how does the situation look?

IK: In the first 10 days of shock and confusion, I could not even begin to think about long-term plans. Our main wish was to inform people as much as possible. We formed a group of colleagues to spread the word online and secure interviews with the media.
After the first couple of weeks, new confidence began to emerge. It looked like the country would be able to put up a proper defense and that Kyiv would not be occupied quickly – if at all. There was going to be a struggle. By the middle of March, it seemed clear that it would be impossible for the Russians to capture Kyiv. This enabled us to think a little more strategically about the possibility of resuming operations.
Task number one was to refill our Riga and New Jersey stocks with compounds from Kyiv, which was difficult at first. Logistics were problematic. There were many checkpoints along the way and planes were ruled out entirely. Transport over land, by vehicle, was the only option. We seem to have pulled this off, which – if all goes well – is great news for us, because it means we can resume cash flow through sales of these stocks.
As for the safety of our employees, some cracks of light are opening there, too. Universities and institutions, as well as customers and even competitors, have proposed sites for us to relocate our chemists and workplaces. A door is open in Riga, because we already have compounds and a logistics center there, along with a good relationship with the Latvian Institute of Organic Synthesis. All that said, we were not able to relocate many of our chemists here, due to martial law which dictates that men aged between 18 and 60 cannot cross the border, allowing for a small number of exceptions. Thus, we have a small, initial team of ten chemists who have started working there.
We are all itching to return to work. Most of us have been sitting in our homes watching the news and slowly going crazy. We don't intend to resume any dangerous work, but there is some safer, less complex chemistry that we hope to get back to very soon. For employees with families who, quite rightly, wish to remain home, there is lab-free work – reports, updates, white papers – that we can assign to them.
OG: As for my department – research support – we are lucky. Our tasks can be done remotely. We have quite a lot of unpublished work that can be structured into scientific papers. I feel it is important that we maintain our presence in scientific journals and research. That is what we are working on and we have had quite a few papers accepted; the first were published in early March. Eventually, however, that backlog will run out. Right now, I'm thinking about what useful paperwork we can turn to next.
What message would you like to pass on to readers?

IK: We would like to thank everyone who has shown and provided support to Ukraine. We have received donations to our army, to medical supplies, and to refugees. It has been amazing. We have also organized an Enamine Charity Fund, and were really glad to receive many donations from our customers, partners, and friends from around the world.
We have seen many companies take a very strong position on Russia. Many have ceased collaborations with Russian entities or pulled out of the country entirely. Among the first to react were GSK, AstraZeneca, Novartis, and many smaller biotech companies. It is right that the supply of essential medicines to Russia continues, but we see the halting of many other business activities, such as R&D and investment, as a very good sign. Maybe even more can be done.
I would ask your readers to stop all collaboration with Russian companies or research organizations. To support any Russian organization right now is to indirectly support the Russian state's terrorist actions in Ukraine. As you have heard from our president, Zelensky, we need more weapons, more support, and we need to close the sky. We need more sanctions on Russia, an oil embargo, and all political pressures possible to stop this war.
As well addressing the readership, I would like to say thank you to Enamine's customers for sticking with us. I hope you can see that we are a crisis-resistant company.
OG: I want to thank everyone who has reached out to Enamine. I've received messages of support from many people around the world. They helped me stay calm in an upsetting situation.
So what is to be done? I second Ivan; all collaboration with the aggressor indirectly supports the aggressor. Many big pharma companies have pulled back from Russia, but not all of them. More can be done here.
Many scientific publishers have made their support for Ukraine clear, but I think more can be done here, too. In my opinion, Russian and Belarussian scientists should not be included in the global scientific community as long as this conflict continues. More than 700 Russian universities have supported this aggression and many student organizations have joined them in this support. I understand that there may be a dissenting minority of scientists in Russia, but I do not think their existence justifies treating Russia as a normal partner.
I would also say to readers that, if they want to support Ukraine, they should look to organizations local either to Ukraine or to their own country, because we have seen some worrying behavior from international organizations.
If you are a reader with significant influence, I would suggest putting pressure on the government where you live. Even if you do not have much influence or money, even a small donation or a single post on social media can make a difference. These are all ways to stand with the people of Ukraine.
Hero & Teaser Image Credit : Andrew Neel / Pexels.com
Receive content, products, events as well as relevant industry updates from The Medicine Maker and its sponsors.